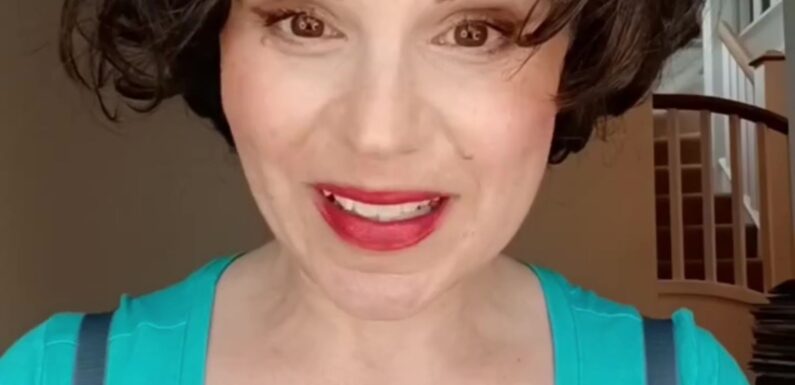 A DOCTOR has revealed the surefire way to make sure you're always wearing the right size bra – and claims it's bad news if yours looks like a sad face from the back. 
Dr Philippa Kaye claimed there are five things we should all be checking when we're getting dressed, including the fit of the straps, underband and cups. 
She suggested that if you're not feeling snug and supported, you might be in the wrong size – and sadly nearly four out of five of us are. 
Known online as @drphilippakaye, she regularly shares handy healthcare tips with her 33,200 followers. 
In a new Instagram reel, she said: "I appreciate I look rather strange. I'm wearing my bra on top of my clothes, but that's because I'm going to show you what to look for, and how to tell if your bra is fitting you properly. 
"It's often reported that about four out of five of us are wearing ill-fitting bras. 
MORE HANDY FASHION TIPS
I'm a 'useful fashion' expert – I make baggy dresses fit perfectly in seconds
I have major no bra hack for backless outfits & it's a life-saver
"Now breasts are heavy and if they're not supported, it can lead to breast pain, neck pain and shoulder pain. 
"So what should you be looking for?
"Well, the first thing is that the underband of the bra should be parallel all the way around. It shouldn't rise up at the back like a sad face.  
"The band should be snug. Maybe you can get a finger underneath the bra, but if you can get more than about a finger, then that band is probably too loose."
Most read in Fabulous
Inside Prince Harry's whistlestop coronation visit to UK
Unseen footage of young Meghan emerges ahead of bombshell TV interview
My sister Meghan's marriage to Harry is toxic, says Samantha Markle
I'm a single mum & nurse and did a food shop in Iceland… I feel robbed blind
The GP also recommended checking where the central gore, the part where the two cups meet, is sitting. 
She continued: "This is the central gore of the bra and that shouldn't dig into the breast tissue. 
"The straps should be adjusted to your right size because two people might have the same size breasts but be very different heights. 
"Slide your thumbs underneath and if you can lift up more than a centimetre, a couple of centimetres, then they're probably too loose. 
"We don't want them either too loose, nor do we want them digging in so that they cause pain. 
"The breast needs to fill the bra but not be bulging out over the sides. Nor do we want a quadruple boob when it digs in. 
"And the only thing that you should be able to fit into the cups of your bra is your breast itself. 
"If it's gaping, that's also too big. 
"Bra sizing is complicated, not standardised and archaic. It's not surprising so many of us are wearing bras that don't fit. Hope this helps."
Fans loved her quick tips, with the video gaining more than 600 likes and 20,100 views. 
In the comments, women shared their reactions, with one writing: "Thank you. Found this v helpful. Fed up of not finding a bea that fits right."
Another said: "Bra sizing is a minefield!"
"Like the Madonna look on u. Thank u," a third joked. 
Someone else added: "Can l add some tips from my training after working in a lingerie shop? The rules are: measure under bust, then across boobs, whatever the difference is your cup size.
"One inch A cup, two inches B cup etc. Make sure your wires are not digging in breast tissue under arms [and] the middle of the bra is fairly flat to chest."
Fabulous will pay for your exclusive stories. Just email: [email protected] and pop EXCLUSIVE in the subject line.
Source: Read Full Article