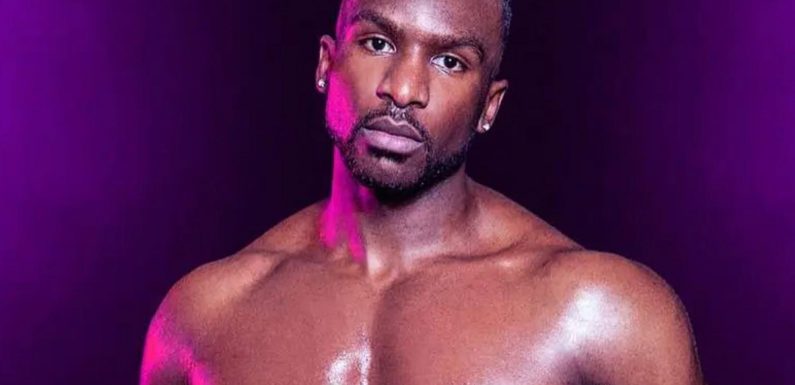 IT's seen as a bit of fun, a chance for women to let their hair down with their mates while enjoying some harmless titillation.
But four Dreamboys today reveal the naked truth about being a male stripper – and how some women struggle to control themselves during performances.
Instead of being shy around the muscle-bound hunks, they claim drunk girls regularly grab, grope and even bite members of the dance troupe.
One woman even clawed at a naked Dreamboy so hard he was left with blood streaming down his ripped torso.
The men spoke ahead of the release of the new Magic Mike film Last Dance, out next month, starring Channing Tatum and Salma Hayek. Disney+ is also streaming a new drama – Welcome to Chippendales – about male stripping.
Pjay Finch, 32, from Birmingham, has worked in the business for over a decade.
REAL LIFE STORIES
I'm an escort & it can be embarrassing – I text brother thinking he was a client
I'm a porn director – I make films from peoples' real life sex confessions
The Dreamboy, who featured in the last series of Married at First Sight UK, said: "Women can be much worse than men and the more alcohol they consume, the crazier they get.
"I often walk out on stage and find they are already shouting 'Get it off' while throwing their thongs and bras at us.
"Any city or town up north is always the rowdiest and sometimes people take it too far.
"If you venture out into the crowd, people will be trying to grab you, or scratch and bite you and do weird things.
Most read in Fabulous
I'm a size 18 and known as 'the PT with a belly' – trolls call me a whale
People are just realising ASDA's self-service tills have a hidden feature
Charles' coronation could be derailed by new bombshells from THREE memoirs
I'm a chef & you're cooking jacket potatoes wrong – my hack saves loads of time