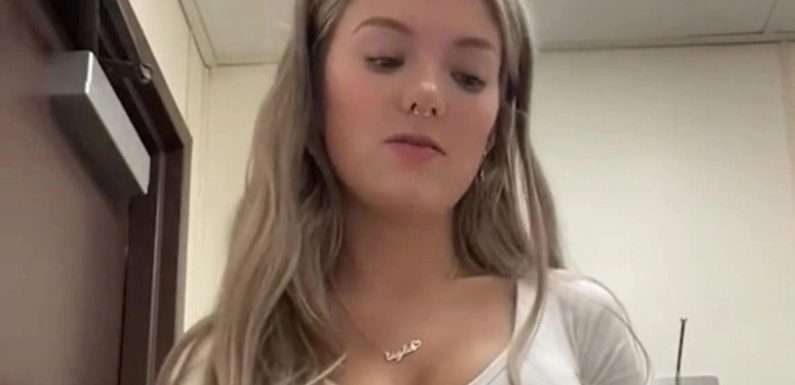 A HOOTERS girl has lifted the lid on how much she can earn in tips over the space of a week – and it's pretty impressive. 
TikToker and self-proclaimed Hooters girl @ultimatebykomi went through her working week day by day and shared when the big tippers usually come in. 
In the clip, the Hooters girl explained to her followers: "So a few of you guys said you wanted to see how much I make in a week at Hooters."
The waitress then filmed herself on each day, starting with Monday through to Sunday.
She continued: "We're starting off on a Monday. Mondays are usually bad, [but] today I did pretty [well]."
The Hooters girl then counted out her cash, revealing she had made a whopping $309 in just one afternoon.
She continued: "That's rare, I don't even usually break $300 ever."
She added: "I worked 11am – 5pm, so averaging out $51 dollars an hour, I think."
The social media user then explained that she had had Tuesday and Wednesday off on the week she was testing out how much she could make – returning to work on Thursday.
The restaurant worker went on to say: "I worked from 4pm until close, which is 12, but I stopped waiting tables at 11pm, so this is a 7-hour shift."
Most read in Lifestyle
Amanda Holden & Alesha Dixon's secret pact to walk away from BGT over pay row
See Danny Dyer's hilarious reaction as daughter Dani reveals she's having TWINS
List of Wetherspoons pubs up for sale in the UK – is yours at risk of closing?
I'm a mum and I flew to Lanzarote for the day – it cost £23 & I had the best time
After she had finished counting out her money, the Hooters girl unveiled her tidy profit – $243, which averaged to $35 an hour. 
Up next was one of the restaurant's most popular nights across the board – Friday. 
She explained: "I worked a 9-hour shift, 4pm – 1am and this is how much I made."
As she went through her tip bag, she added: "$333, baby! That averages out at $37 an hour."
However, the rest of the weekend failed to reach the heights of the Friday night shift.
Instead, Saturday night – which just so happened to be New Year's Eve – only saw around six tables of diners for about four hours. 
She continued: "I just got home and it's 11.45pm and I made… $86. 
"So that's the reality of it – not as good as the other days, but it's alright."
Meanwhile, the "slow" Sunday morning shift brought about another lower figure of $59. 
Read More on The Sun
Millions of iPhones became 'dangerous' this week – but you can fix it easily
Woman who tried henna freckles ended up the spit of Princess Fiona in Shrek
After she added it all up, the waitress revealed: "So this week was $1,030.
"I normally would probably make $600 – $700 a week but serving has its ups and downs, and this is definitely an up week."
Source: Read Full Article