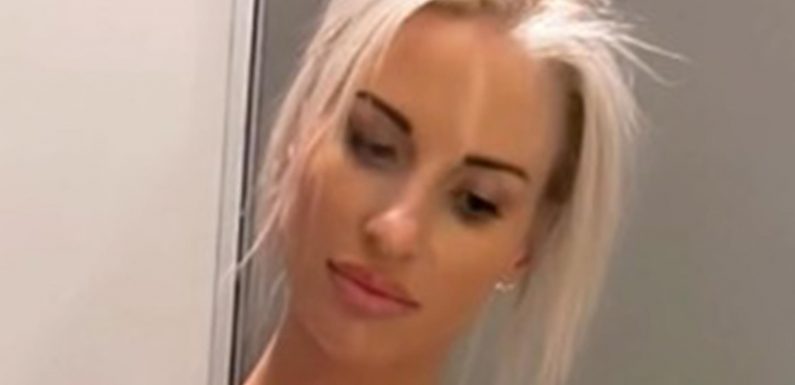 A TARGET shopper has been left underwhelmed after she tried on a vibrant skimpy bikini.
Heather Nicole has claimed that the popular retailer "did her dirty."
In a TikTok clip, she sarcastically claimed that she didn't know "saggy" was the new fashion trend.
Heather showed viewers what the back of the pants looked like.
They looked baggy and she claimed they made her bottom look "flat."
Heather was less than impressed as she said the swimwear didn't make her body look flattering.
But, dozens of viewers seemed to have a different opinion.
One fan said: "Looks just fine to me."
Another commented: "As far as I can see there is nothing sagging."
A third person joked: "I think you're using reverse psychology on us."
Most read in Fashion
I'm a mum and I flew to Lanzarote for the day – it cost £23 & I had the best time
Woman who spotted dead hubby in curry house vid shot 'last week' breaks silence
My 5-year-old weighs 7st so I have to use a baby gate to stop her stealing food
Cheryl's West End debut thrown into chaos as star pulls out on 1st week of show
Some TIkTokers suggested that Heather should've bought a smaller-sized bikini.
But, she said that the swimwear was extra small, adding that it would be going back on the shelves.
She joked that she would start doing some squats following the fashion fail.
The U.S. Sun has reported how dozens of Target fans have been left thrilled after they snapped up a jumpsuit that's gone viral.
The JoyLab bodywear has flown off the shelves after dozens of influencers reviewed the clothing on social media.
Interest in the item has exploded and the retailer seems to be struggling to keep stocks high.
Influencers have said they were concerned about "feeling exposed" but have been left pleasantly surprised.
The bodywear cost just $40 and has been branded an Aritzia dupe.
But some shoppers have claimed that the bodysuit is slightly impractical when it comes to making trips to the bathroom.
And, we have also reported on the craze surrounding a pair of sweatpants that cost just $25.
Shoppers have claimed that the loungewear looks professional enough to work in the office.
The trousers, part of the "A New Day" label, come in different colors and styles including gray, navy, and checked.
Target revealed that the pants are made from a stretchy fabric and have an elasticated waist.
But, taller shoppers have said they've struggled to find a pair that suits them.
Read More on The Sun
See Danny Dyer's hilarious reaction as daughter Dani reveals she's having TWINS
Three things you shouldn't cook in your Air Fryer – rice is a big no-no
One person said: "I wish they had an option for tall people."
A second woman commented: "As a tall person, I wish they sold different lengths. I have a few of them and they are only good for summer. Too short otherwise."
Source: Read Full Article