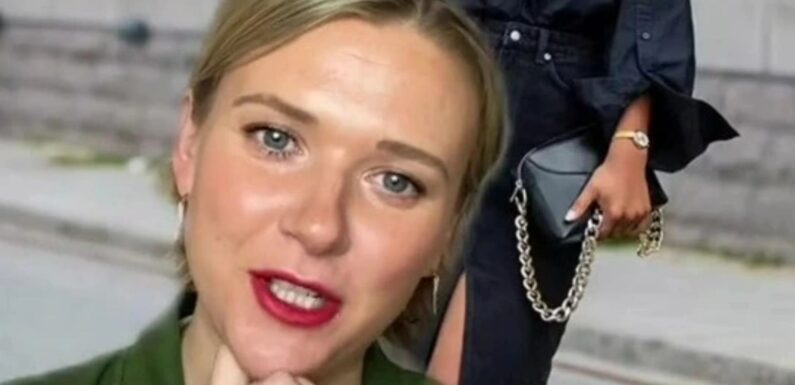 A FASHION stylist has left people overhauling their wardrobe after revealing black DOESN'T go with everything.
We often view black as the perfect colour to give a sleeker look to any outfit – but it turns out, this isn't always the case. 
Sophia Bayly, a personal stylist based in England, warned against pairing black clothing with brighter colours because it "intensifies", and sometimes ruins, the outfit. 
"As a personal stylist, I have something controversial to tell you," she started in a TikTok video. "And that is, black does not go with everything."
Bayly urged fashion fans to consider that "black is a powerful shade" before reaching for it every morning. 
"Where you think you might be neutralising a colour in an outfit, instead you are intensifying it," she said.
read more on fashion
My 'lazy girl' outfit hack takes PJs to streetwear with a few extra touches
I'm a fashion whizz – the two styles you need to wear if you're flat-chested
The stylist went on to explain the colour theory behind her opinion. 
She explained that different shades intensify other colours, such as a rustic orange complementing light orange well but intensifying light blue. 
"When a bright colour is paired with black, it creates a really high contrast," she said, using a picture of someone wearing red trousers with a black top to visualise the theory. 
"And therefore, you get a very bold look.
Most read in Fabulous
Harry & Meghan finally hand back keys to Frogmore Cottage after eviction
I'm 52 but lads half my age still ask me out, says Melinda Messenger
Everyone's saying same thing about Meghan & Harry's latest faux pas
Meghan and Harry accused of ripping off latest Netflix idea from BBC show
"While it works for some, it can be quite intense for a lot of people to pull off.
"However, when paired with white, the red becomes a lot softer on the eye and a lot more visually pleasing."
Bayly assured that you can still wear black tops with colourful trousers – you just have to be particular with the hues you reach for.
"Sometimes it can look really striking but there are shades that look best with black," she said about pairing black tops with electric blue trousers.
"Generally speaking, cool shades look better with black.
"And that's because cool shades have a black undertone to them, so there is harmony in the undertones."
Among these cool shade colours is pink, purple, magenta, blue and dark green. 
"When styling any warm shades such as yellow, orange or lime green, or any pastel or baby shades, you want to opt for white, cream or a lighter shade," she continued. 
"This will create more cohesion in your outfit.
Read More On The Sun
Change to GP appointments could see you get a slot 10 times FASTER
Woman shares how she transformed her council house kitchen for £48 using Wilko buys
"And this is because these colours share an undertone with white, and therefore, there will be harmony there."
Bayly added that "black will always have a place in her heart" and still goes with most other colours. 
Source: Read Full Article