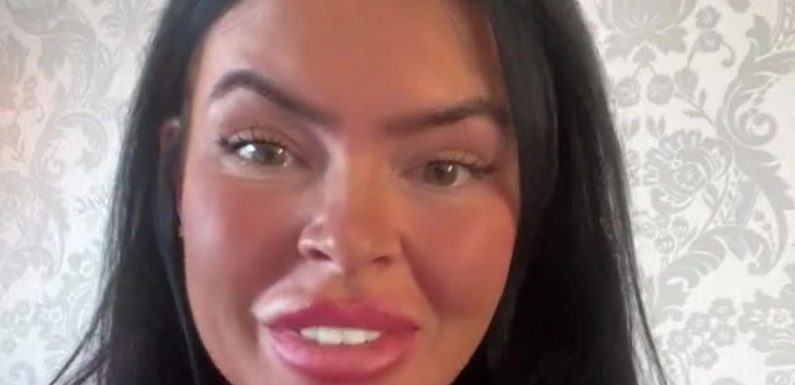 A TRAVELLER woman has taken to social media to show off how she gets her living room sparkling.
She also claimed that you're not a real gypsy if you don't own a Henry hoover. 
Known on TikTok as @cuzinsuzy92, Suzy has amassed an impressive 78k followers and 1.5million likes on the video sharing platform.
In one of her recent clips, she shared her cleaning routine, as she explained how she gets her living room looking fresh. 
She said: "Clean my living room with me.
"Carpet hasn't been laid yet so don't judge.
Read more Fabulous stories
I'm a traveller & my easy 80p Dunelm hack gets grimey windows sparkling clean
I'm a traveller & here's what dating gypsy boys is really like
"There's my Henry [Hoover]. Are you a real gypsy traveller without a Henry? I don't f***ing think so.
"Hoovering the sofa is the first point of call.
"Get all the filth and all the dirt, because I'm disgusting. 
"Oh look at that – dirt. Gipsies have dirt? Yes they do. Because apparently they don't on this app.
Most read in Fabulous
My work sent me home for violating the dress code – I'm too 'distracting'
I never wear a bra but it's so gross when pervy men stare – – it's unacceptable
Mum-of-13 who has 8 different baby daddies says people always judge her
Pro piercer reveals the four piercings everyone should steer clear of
"Wipe down the sofa with my little blue cloth.
"I have loads of these and this is the sofa one which is going to be thrown away in a minute, for anybody asking.
"I hoovered up and moved everything.
"I missed a chunk out where I wiped the floor by hand and put the rug down.
"I also just realised I didn't film myself wiping down the tables.
"Those cupboards got done yesterday so I won't be doing them today." 
Suzy's video has clearly impressed many, as it was only posted yesterday, but has quickly racked up a whopping 200.6k views.
It has 12.4k likes, 127 comments and 18 shares.
TikTok users loved Suzy's home and were quick to reflect this in the comments. 
One person said: "Wow your living room is beautiful." 
Another added: "Your house is beautiful so classsy but homely 🥰" 
Read More on The Sun
Tesco has made a big change to loo roll – and customers are not happy
I'm a traveller & my easy 80p Dunelm hack gets grimey windows sparkling clean
A third commented: "There is something so comforting about gypsy or traveller clean tik tok it's so nice to watch 🥰" 
Meanwhile, someone else asked: "Hi just wondering why your sofa is not wrapped in plastic?" to which Suzy replied "This has been removed – the sofa is being given away. I'm getting a new one." 
Source: Read Full Article