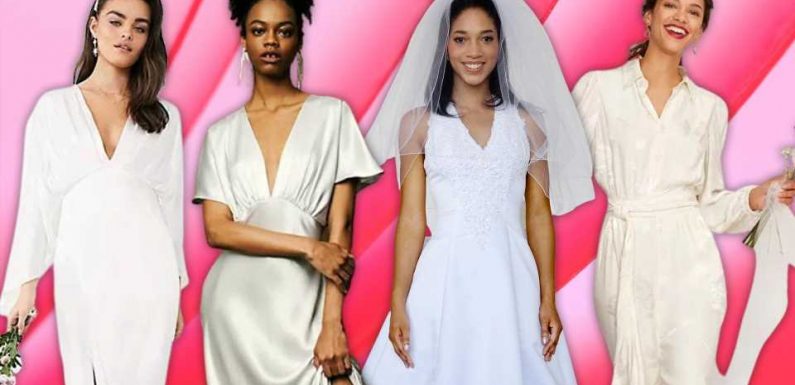 EVERYONE wants to look and feel their best on their wedding day – and for some that means spending a fortune on their dress.
But it doesn't have to be that way, and you can still feel 'a million dollars' without blowing half the budget on your gown.
Thankfully now, with so many more high street options, you don't need to compromise on fashion, and there are even plenty of ways to get discounted designer labels too.
Here, we look at all the best ways to bag a bargain when buying your wedding dress, with some professional help.
Celebrate secondhand
Looking for a secondhand 'preloved' gown could nab you the dress you've always wanted at just a fraction of the cost.
WEDDING FEATURES
I didn't want to spend loads on my wedding dress so bought a £47 one online
I bought two wedding dress return boxes for £325 and got goodies worth £14K
Wedding dress designer Louise Allison, from Louise Rose Couture, says: "If you know what style dress you are after, there are sites for specifically selling preloved dresses, so keep an eye out for your dream dress at a bargain price.
"Set up alerts on vinted, depop or preloved to find gems as soon as they are listed.
"Also, don't be afraid to continually scan your local charity shops, both in person and online."
There are also wedding dress marketplace sites such as Still White, where brides sell on their gowns – and it's also a great place to sell yours if you're looking to make some money back.
Most read in Fabulous
LASHED OUT
I charged my client £355 for lash extensions…people say she went home and cried
My family hate my baby son's name… they say it sounds like a 'drug gangster'
I was a surrogate to twins but their parents didn't pick them up
I got my face tattooed so I have permanent contour…But some say it's unhealthy