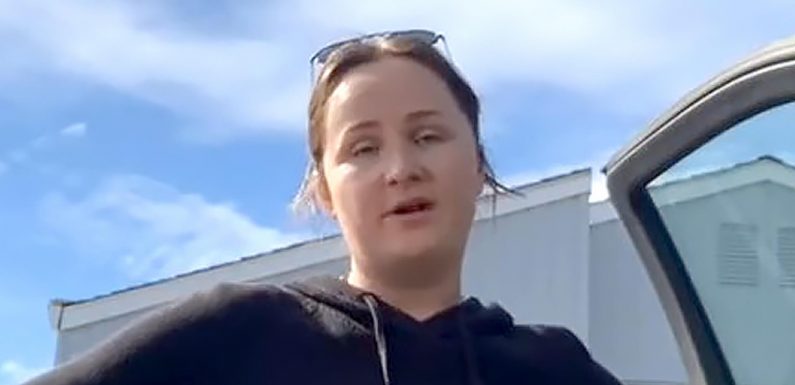 AN ONLINE influencer revealed a major perk to going braless.
TikTok user Mags explained her logic for not wearing a bra, and there is a long-term advantage.
In her video, the TikToker, who goes by the nickname Hinge therapist, shared a "sign" for "everyone that has boobs."
Mags told viewers: "You don't have to wear a bra if you don't want to, it's 2022."
She conceded that in "some business instances" it might be considered "more appropriate to wear a bra."
However, Mags revealed that when running errands or conducting her personal business, she prefers to let her girls fly free.
"If you don't want to wear a bra, don't wear it. You know, it's Saturday, and I'm buying plants, expensive cheese, and little ceramic mushrooms," she said.
As well as comfort, Mags provided an additional advantage to the bra-free life.
The self-described member of the "no bra club" detailed: "fun fact, if you don't wear a bra, your body actually builds more muscle and so your boobs stay perkier over time."
She advised "sharing that fun fact" with anyone who feels the need to ask why you aren't wearing a bra.
Most read in Lifestyle
Newcastle's £45m ace Anthony Gordon may face jail after driving two DAYS into ban
Nicola cops probe missing dog ball riddle & four other unanswered questions
Mason Greenwood eyes drastic move to restart football career if Man U sack him
'Distraught' Thom Evans tells pals he's broken up with Nicole Scherzinger
TikTok users took to the comments section to share their thoughts on the advice.
"Literally haven't owned a real bra In years. Can't back this enough ladies," wrote one viewer.
She added: "Didn't know the muscle thing, thanks Mags. No bra, no stress."
"I'll be sure to use this one," commented another follower.

Source: Read Full Article