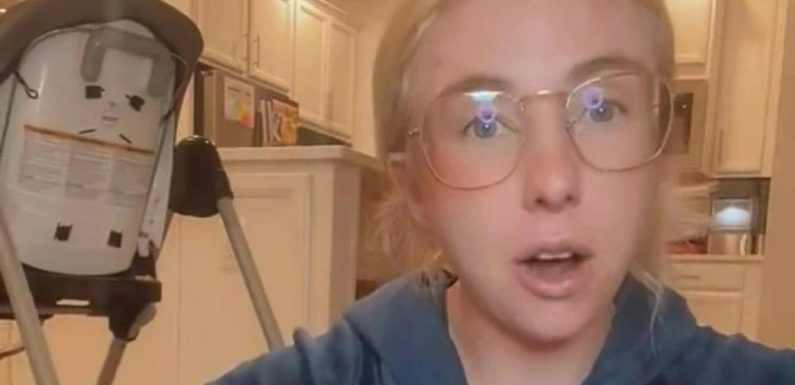 IF you're a fan of online shopping, chances are you would've received a box filled with packaging air bags.
They're often used as a cushioning solution to ensure items are protected while being transported…and are a total nightmare to get rid of.
While many of us resort to popping each air bag individually by standing on them, others reach for the scissors in a bid to deflate them so they'll fit in the bin.
But few people know there's a very simple design feature that can actually deflate them in a matter seconds – and it's blowing people's minds.
AnnElise, who posts under the handle @theanneliselife, took to TikTok and posted a video showing a long row of packaging air bags on her living room floor.
In the clip, she begins: "Look at this…I said to myself, 'oh gosh -I'm going to have to go through and pop all of these individually to be able to get all of these to fit in my rubbish bin.'
READ MORE ON TIPS AND TRICKS
I'm a DIY fanatic – my easy curtains trick makes any room look loads bigger
McDonald's worker shares trick to get fresh chips & it isn't asking for 'no salt'
"Holy c***….then I realised I'm an idiot."
Addressing her social media followers, she then asks: "So, did all of you know this and just not want to share this with me?"
FABULOUS BINGO: Get a £20 bonus & 30 free spins when you spend £10 today
Pulling the tab on the side, she says: "This little thing on the side pulls them all off.
"Do you know how many minutes, hours, I've spent poking these things with scissors because they don't fit in the bin?
Most read in Fabulous
Hairdresser shares the top customer comments that make the pros wince
I sacrifice showers to feed my son – I'm embarrassed to leave the house
Shoppers are rushing to pick up Fairy for just 25p – here's where
I'm Aldi obsessed Flowerbomb & Miss Dior dupes are hitting stores this week
"But if you just pull on the little tab they just completely open up and everything is fine.
"How is it that I'm 28-years-old and I've only just figured this out?"
The post has since received an impressive 231,000 views – and it turns out AnnElise isn't the only one to be shocked by the revelation.
"Omg you've saved me so much time! Thank youuuuu haha," praised one.
A second noted:" Heck, I'm 34 & I'm learning it from your video lol."
A third penned: "42 and just learning! TikTok teaches so much."
Meanwhile, a fourth commented: "I didn't know that."
Another added: "Oh hell no! No ma'am no I did not! The things we know!"
Elsewhere, others weren't quite so excited to hear the new discovery – and admitted they'll be keeping to the "fun" popping technique.
Read More on The Sun
Woman's dad converted the garage into a studio flat so she'd have her own space
Thousands missing out on up to £442 in free food vouchers – can you claim?
"Why wouldn't you not want to pop them though? It's the best part," joked one social media user.
A second agreed: "Popping them is the fun part though!"
Source: Read Full Article