It's been 20 years since Ms. Lauryn Hill dropped her iconic debut album, The Miseducation of Lauryn Hill. To celebrate, the legendary singer has put on pop-up performances, embarked on a major world tour, and thanks to Woolrich, nabbed a starring role in a fashion campaign for the first time in her career.
Titled Woolrich: American Soul Since 1830, the campaign shines a spotlight on "artists whose creative ingenuity is at the very heart of American culture." It follows Ms. Lauryn Hill throughout the streets of Harlem, which is also where she shot the video for her 1998 single "Doo Wop."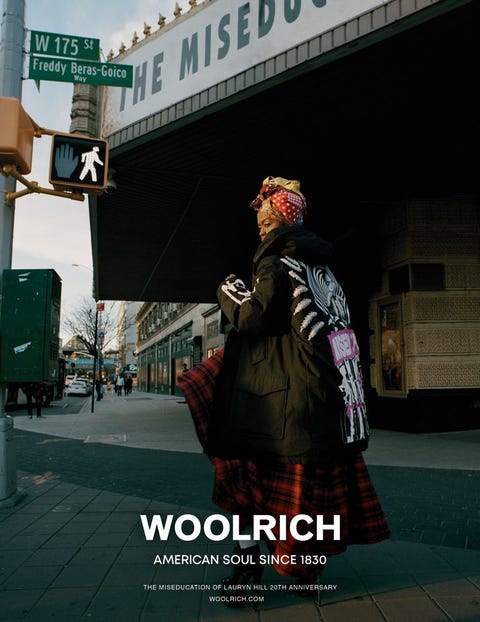 In addition to posing in front of the camera, Ms. Lauryn Hill also worked behind the scenes co-creating an exclusive capsule collection that features Woolrich's classic outerwear styles reworked into Lauryn Hill-approved designs. Shot and filmed by Jack Davidson, the singer makes her way to the famed Apollo Theater where she performs a live rendition of her single "Ex-Factor" while wearing the Arctic Parka (with a black and white portrait of herself printed on the back) and the Silverton Coat featuring Woolrich's trademark buffalo check.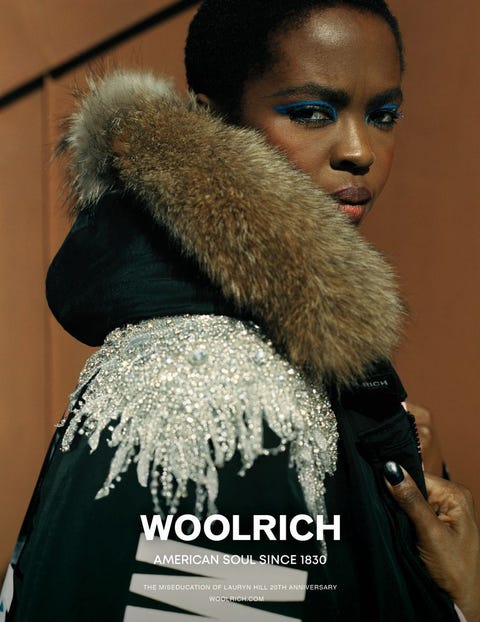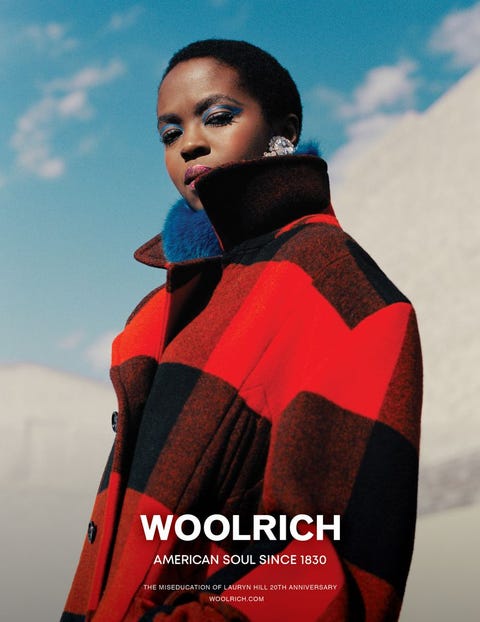 "The opportunity to work with Ms. Hill was the perfect start to our ongoing 'American Soul' project, highlighting Woolrich's American heritage," Andrea Canè, creative director of Woolrich said in a press release. "We wanted Ms. Hill to bring her unique artistic eye to the product and DNA of the brand so we invited her to put her own spin on these classic Woolrich styles, reflecting her interpretation of 'American Soul.' "
From: ELLE US
Source: Read Full Article