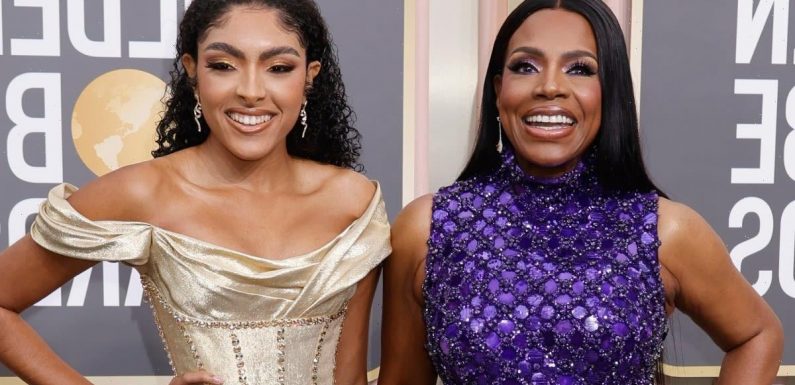 Abbott Elementary star Sheryl Lee Ralph has become an icon of the red carpet over the last year, and that's all thanks to her 28-year-old daughter Ivy Coco Maurice.
Their collaboration began as a small project with Ivy occasionally helping her mom with looks for big events, but as Sheryl shared recently: "Every time I had to hit the red carpet, she just kept getting better and better at it so, now we work together."
WATCH: Abbott Elementary's Sheryl Lee Ralph sings Emmys acceptance speech
The pair work closely with young black designers for Sheryl's gorgeous fits, including Ivy's own brand The House of Ivy, and the comedian and Broadway star added that together they have "been able to express who I am through style and lift up other young artists, especially young black designers".
"I am very happy she is so good at making these connections and giving other people their shots on the red carpet," the 67-year-old told Byrdie.
That desire to uplift other young artists first came about last summer when Sheryl's look for the 2022 Emmys Awards fell through at the last minute.
Ivy and Sheryl then connected with Brandon Blackwood – known for his handbags – who designed his first-ever one-of-a-kind gown for the actress; the black body-hugging strapless gown featured an orange inner lining and a daring thigh-high slit.
TRENDING: Kelly Clarkson's appearance leaves fans lost for words in dress you need to see
POPULAR: Law & Order: SVU star Ice-T's wife joins OnlyFans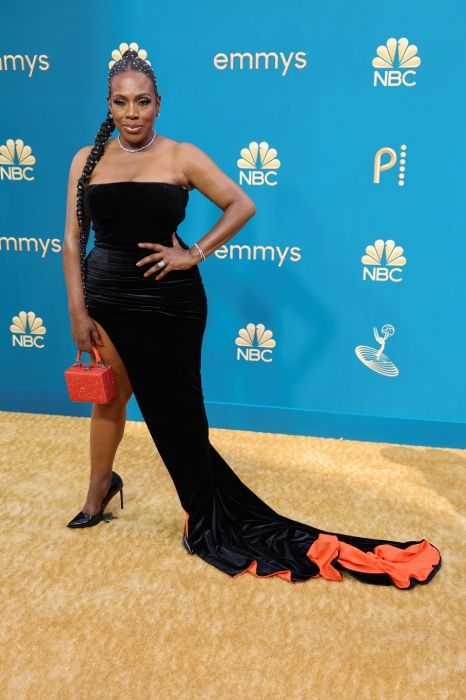 Sheryl wore a custon Brandon Blackwood to the 2022 Emmys
Brandon worked with Ivy and another stylist to create the look for Sheryl, which took four days. Brandon later told Glamour that he did "two sketches and ended up making two dresses; the dress is black velvet lined with duchesse satin".
At the 2023 Critics Choice Awards, Ivy dressed her mom in a gold strapless gown from Haitian designer Jovana Louis, and at the 2023 Golden Globes she rocked another custom look, a purple Aliétte mirror ball gown that took 960 hours to make.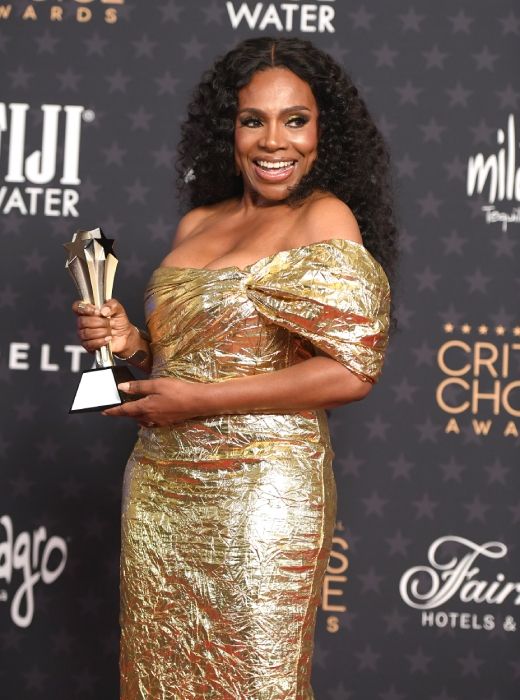 Sheryl rocked a gold dress by Haitian designer Jovana Louis
Ivy was also behind the styling, and Sheryl joked on the red carpet to Laverne Cox that "every birthing pain was worth it!"
"I said, 'You get my style, Coco.' I said, 'You get me, you get the style, and let's do this. And she's been winning — I've been on every best dressed list, including The New York Times and I thank my child," she shared.
Read more HELLO! US stories here
Source: Read Full Article