No outfit repeaters here! Meghan Markle is embracing her royal title by dressing the part, and then some. The Duchess of Sussex has been on a whirlwind sartorial tour the past couple of days, in particular. Beginning in London and then hopping across the Irish Sea, Meghan Markle's Ireland outfits have been numerous, and each one is better than the last.
If you think your schedule is busy, wait until you here what Markle's been up to the past two days. Prince Harry's wife, and the rest of the royal family, attended a ceremonial flyover for the Royal Air Force (RAF, for short) in London on Jul. 10. That afternoon, Markle and her hubby popped over to Ireland for their first appearance on their royal tour of the country. The following day, on Jul. 11, Markle and Prince Harry showed their beautiful faces at three different events, and Markle (rightfully so) wore a different outfit for each one.
Royal expert Omid Scobie announced that Markle had her stylist, Jessica Mulroney, help her pick out all these outfits. The Duchess has thousands (if not more) photos taken of her whenever she steps out the door, if that were me, I'd want some professional help, too. Take a look at all of Markle's #lewks below!
1. July 10: London, England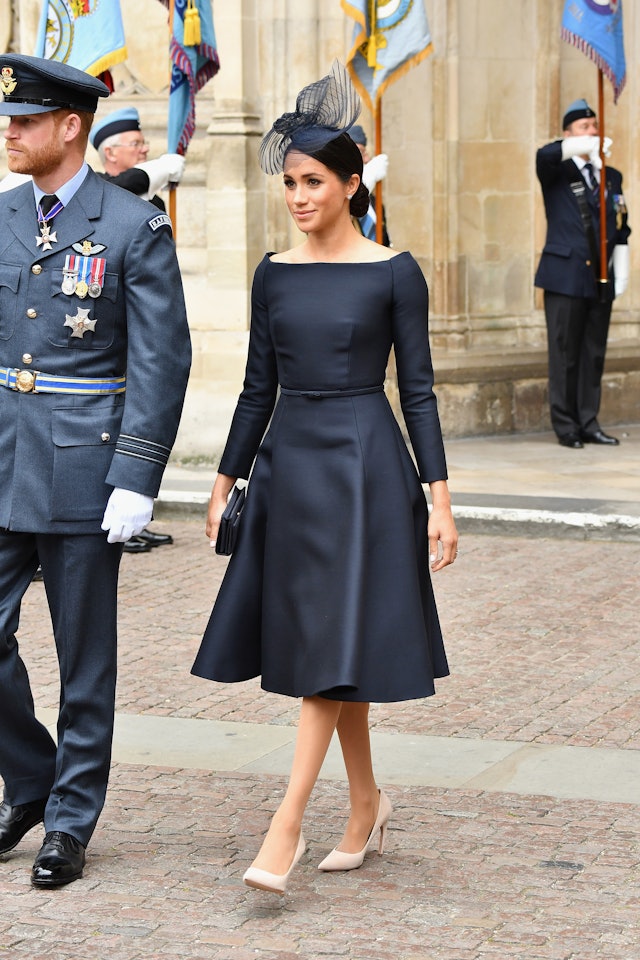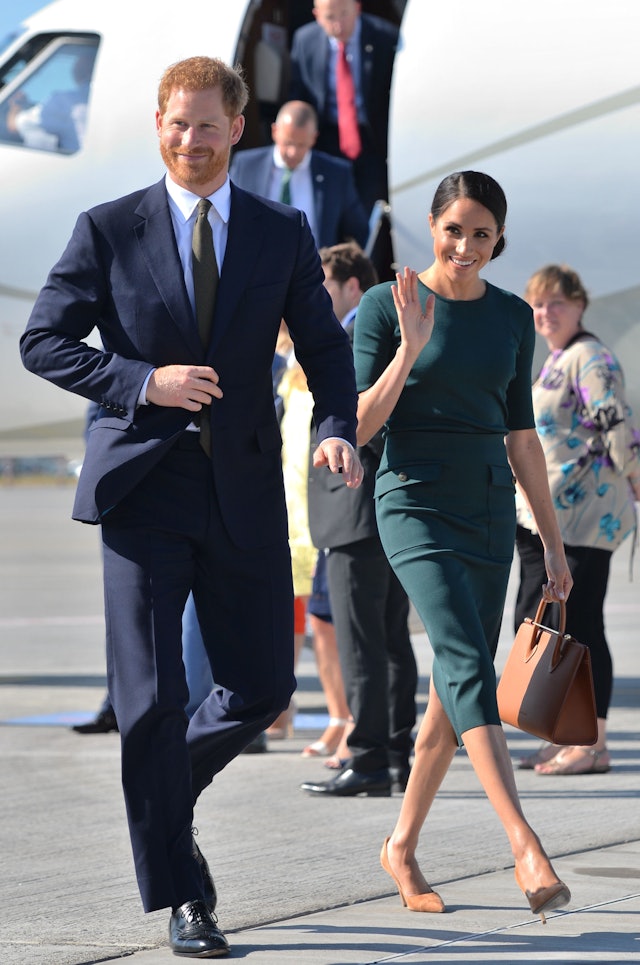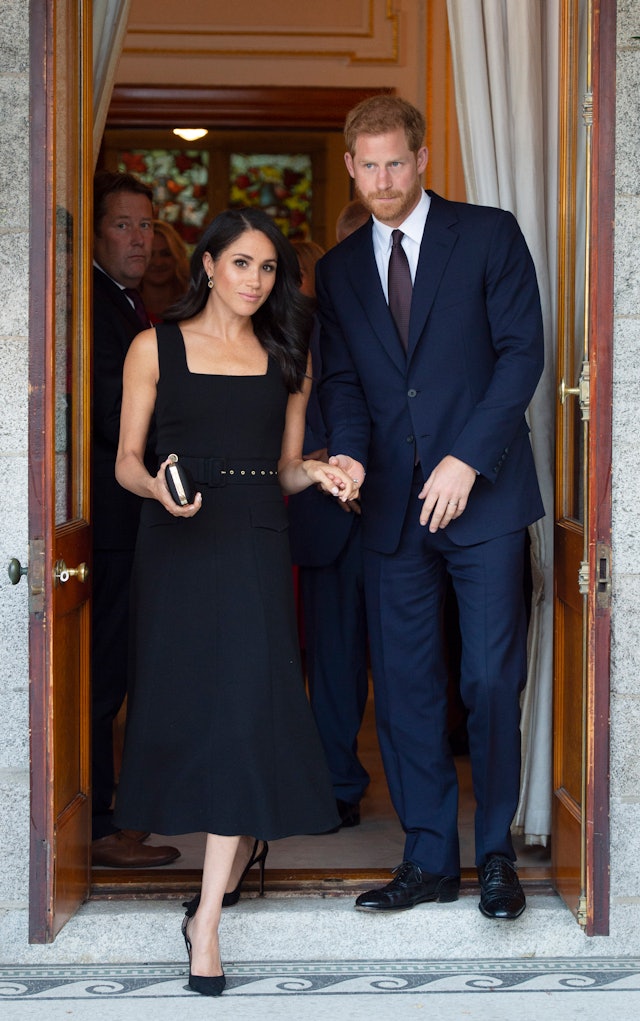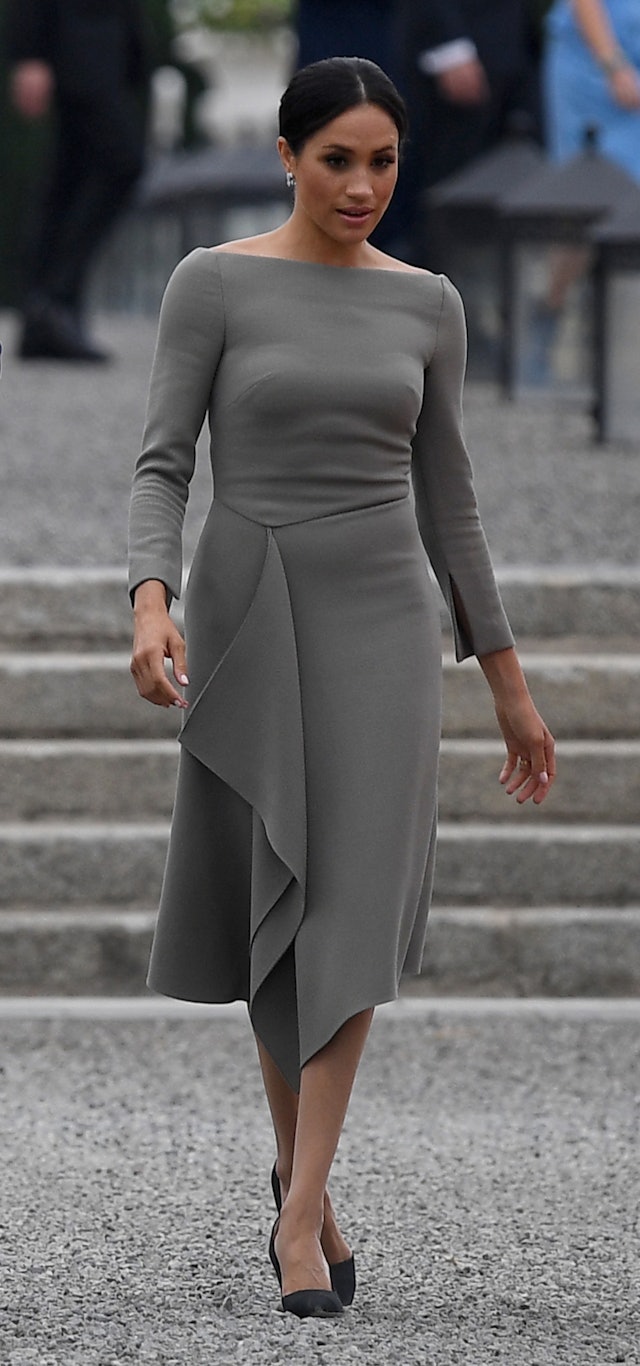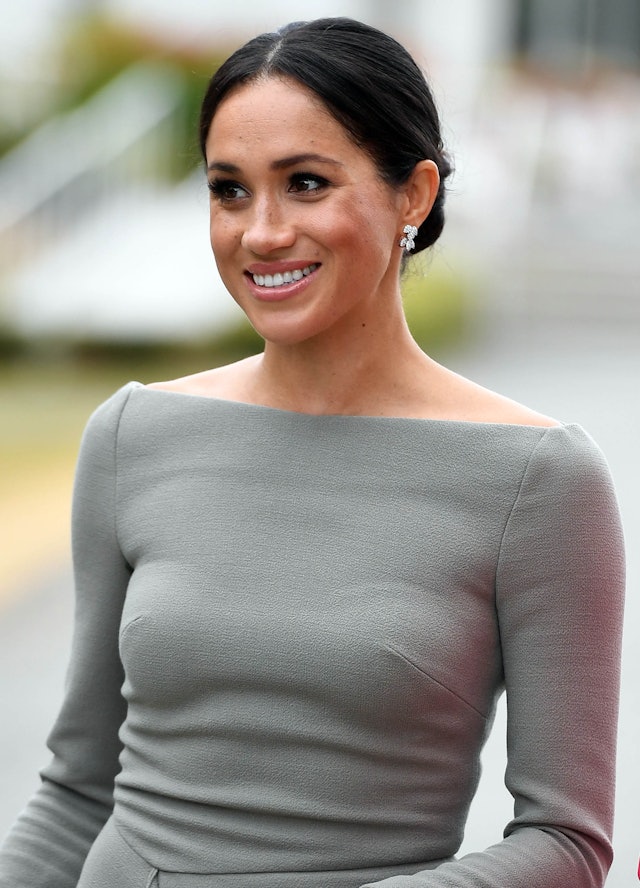 Markle let her hair down later that same day when she and Harry visited the Gaelic Sports Festival. The Duchess wore a Givenchy black pantsuit with the chicest cropped blazer I've ever seen. Markle layered a Lavender Hill Boat T-shirt in White ($45; lavenderhillclothing.com) under that crave-worthy jacket. Accessories included a Givenchy Black 2G Buckle Belt ($374; ssence.com), a Givenchy Black GV3 Frame Clutch ($2,295; ssence.com), and the Sarah Flint Perfect Pump ($355; sarahflint.com).
Before you scoff at Markle for all these free designer duds you think she's getting, that's actually not the case. According to People, Markle pays for her own wardrobe because the British royal family is not allowed to accept free clothing. Markle is an independent woman and buys her own clothes (with a bit of help from her new family, but hey, I wouldn't turn that down either), thankyouverymuch.
Source: Read Full Article