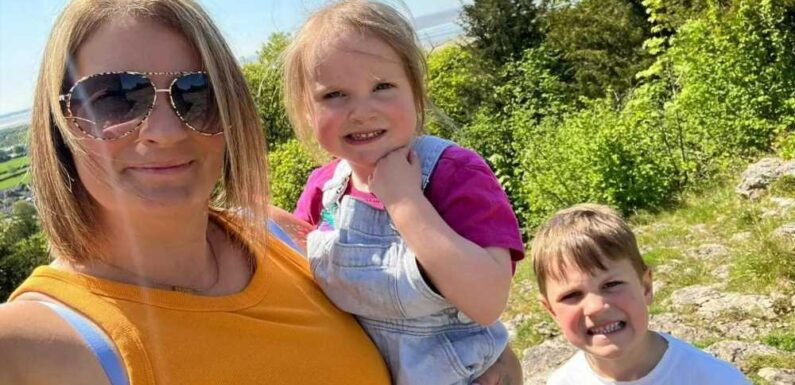 THE summer holidays can be chaotic with kids, so imagine what it is like planning for 22 kids.
This is the fate that awaits Sue Radford, who is mum to Britain's biggest family, but she's revealed she has a whole schedule of fun planned.
Taking to Instagram, Sue shared how she couldn't wait for the school holidays, which were just three days away.
The Morecambe-based mum then asked followers for their summer plans – and shared some of her own.
And it turns out Disney World is on the cards for the Radfords.
When one fan said they were going to Florida, Sue replied: "We are on the countdown now too, 27 days and counting."
More on the Radfords
Inside the Radfords' 17 hols in less than 2 years – & they're planning even more
The secret link between the names of Sue Radford's 22 children revealed
Sue also shared how they have UK plans for zoos, farms and parks, as well as some time in the motorhome.
And Sue added they'd be doing lots of "filming" too.
She wrote: "We have lots of filming to cram in before we leave for three weeks in Florida.
"But will hopefully be going away in the motorhome for the weekends and just trying to do as many days out as we can."
Most read in Fabulous
Pluto helps make your mark in an unforgettable way
Mrs Hinch mum-shamed after her screaming kids wake up other passengers
My wife invented the best thing to dry clothes inside – it's genius
Mum's simple hack to ensure her kids eat all their dinner… and it's foolproof
We recently shared how the Radford family have had at least 17 holidays in the last 20 months.
Sue has previously opened up about her "crazy" summer break – with £350 weekly food bills, three hours spent tidying every night and her "military" packing procedure.
Speaking exclusively to Fabulous, she said: "The summer holidays are a bit crazy and, with so many children, it gets very expensive. We don't save for it, we just have to go with the flow."
The couple famously don't claim any benefits apart from Child Benefit and rely on Noel's bakery business to make ends meet.
But Sue has admitted her weekly shopping bill is hiked by £100 – to £350 – when the kids are home from school.
Sue added: "The house does get messy. It's the school holidays, I think you've just got the accept that.
"I gut the house when the kids go to bed, rather than constantly doing it during the day.
"You would be constantly cleaning up after them, all day long, otherwise.
"It takes two to three hours to clean up after them all, the kids can make an awful lot of mess very quickly.
"The laundry is non-stop during the school holidays, too. I do about three loads-a-day in my 18kg washing machine."
Sue and Noel are parents to Chris, 33, Sophie, 29, Chloe, 27, Jack, 25, Daniel, 24, Luke, 22, Millie, 21, Katie, 19, James, 17, Ellie, 18, Aimee, 17, Josh, 15, Max, 14, Tillie, 12, Oscar, 11, Casper, 10, Hallie, eight, Phoebe, six, Archie, five, Bonnie, four, and Heidie, three.
Sadly the couple's 17th child Alfie was still born on July 6, 2014.
Sue's daughter Millie has just announced she is expecting her third child, a baby girl.
Sue, 48, and Noel, 52, got hitched when Sue was 17 and say their marriage has never had any serious difficulties, despite the constant stream of children.
Noel underwent a vasectomy during the ninth pregnancy but then had it reversed. 
Read More on The Sun
Jonathan Ross's daughter Honey praised by celeb pals as she goes braless in dress
I'm a gypsy girl – here's the B&M buy I swear by to keep my caravan clean
The couple have claimed Heidie is their last baby, after Sue has spent around 6,000 days of her life pregnant.
The Radfords, who live in a 10-bed former care home, often show off their millionaire lifestyle on Instagram.

Source: Read Full Article