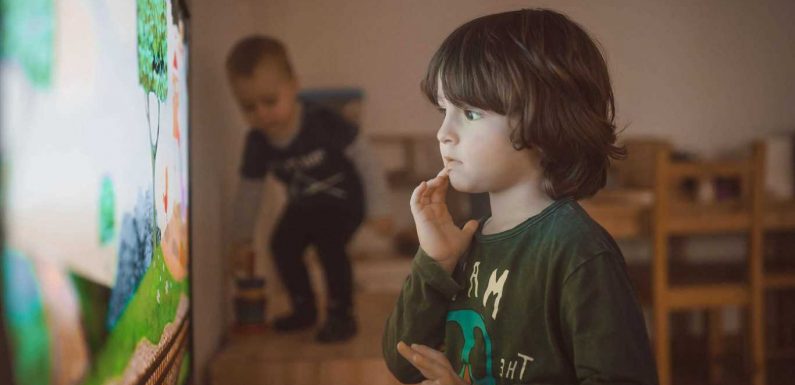 DO you ever worry about the TV shows that your young children are tuning into?
One mum decided to switch up her toddler's screen routine and introduce four new series', and she says they've been practically life-changing as not only does her little one sleep better, but he's behaving better too. 
Social media user @raisingalittleone explained to her followers that she'd chosen to switch to what she described as "non-stimulating shows". 
And she's been reaping the rewards ever since, as she claims her toddler has transformed in front of her eyes. 
@raisingalittleone explained to her 3000 plus followers: "Non-stimulating shows we switched to.
"I saw a real change in sleep and behaviour."
Read More in Parenting
Parenting guru reveals how to answer some really awkward questions your tot has
I'm a paediatrician – here's 6 things parents let kids do that I don't
The TikTok fan then shared her top four parenting recommendations, which are available to watch on streaming services in the UK.
First up, she recommended If You Give a Mouse a Cookie, which is adapted from the popular book series and available on Amazon Prime.
It follows the adventures of Mouse and his human best friend Oliver.  
The second show on her list is Trash Truck, which can also be watched via Netflix.
Most read in Fabulous
King Charles announces new Duke of Edinburgh – and other royal titles
I turned a £55 IKEA unit into a bunk bed for my daughter – it was so easy
I work at Aldi – what's on special today including a Shark hoover dupe
I've put my 18-month-old in nursery… people say he's too young, I need a break
The animated show introduces kids to six-year-old Hank and his unlikely best pal – a giant trash truck.
Llama Llama, available to view on Netflix, was the third series @raisingalittleone highlighted and is once again based on the book of the same name.
Last, but not least, she said Bug Diaries should also be a series that parents should introduce to their kids.
The show, also available on Amazon Prime, tells the story of Fly, Spider and Worm as they explore the world around them. 
And she couldn't speak more highly of all four – even confessing she can't miss an episode of one of them.
When one of her followers quizzed her on If You Give a Mouse a Cookie was based on the books or not, she replied: "IT IS!!!
"It's the cutest show and I even sit down to watch it with him."
Meanwhile, her other recommendations went down well with fellow parents, as the video was liked over 41k times, and saved 14.5k times.
And there were some firm favourites amongst social media users. 
One parent wrote: "My son's current favourite is Trash Truck."
Another said: "Trash Truck is the absolute cutest and best thing to happen to TV in forever."
A third also raved about the show, as they typed: "We love Trash Truck for winding down before bed – it even relaxes me!"
And many mums and dads were also happy to share their own suggestions of tot-friendly TV. 
Read More on The Sun
Major high street brands closing a dozen shops tomorrow – is your local going?
Fashion fans love new Primark dress that's perfect for in-between seasons
One commented: "A Snowy Day is good also,"
A second added: "Little Bear, Franklin and Kipper are also great."

Source: Read Full Article