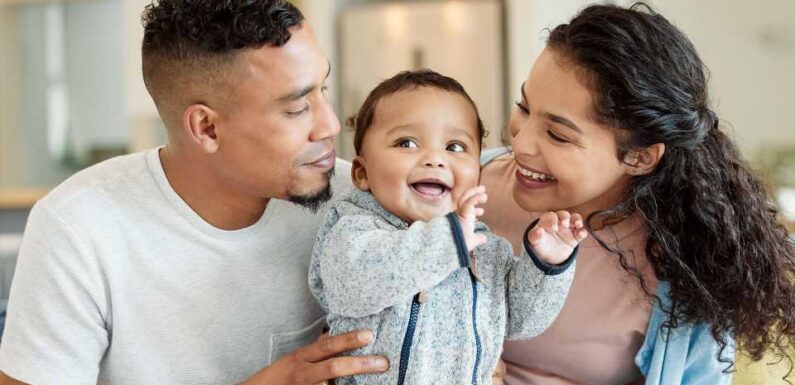 A MOTHER never thought twice about her son's name until she moved to a new country.
Although in her language the moniker was standard, after realizing its English meaning she thought about changing it.
Posting anonymously to Reddit, a mother recounted her dilemma and asked for advice.
"My son's name is Semen (Семен) [səmən]," she began, noting the pronunciation in her language isn't the same as it is in English.
"In our country, this word does not have the meaning it has in English – sperm."
Because of this, she never realized that his name would be a problem…until now.
"We had to move to an English-speaking country, and I want to fix this name while my son is 3 years old."
She began searching for modifications that would still resonate with her son: Simon, Simeon, and Sam, were some of her initial options.
"But they are not ok for different reasons.
"Simon is not ok for me because this name does not suit him.
Most read in Lifestyle
TEAR IT DOWN
Captain Tom's daughter ordered to demolish spa complex after losing appeal
KING'S STAMP
Crime crackdown, smoking ban & green light for self-driving cars confirmed
HEIR MILES
Harry flies on fuel-guzzling private jet owned by oil heir to attend concert
READY TO RUMBA
Former Strictly star 'confirms' Ellie Leach and Vito Coppola romance
"Simeon sounds like Simian, [which is] monkey-like, and that stopped me. Otherwise, I would have chosen Simeon."
Stumped, she turned to the Reddit community for guidance and further options.
"Samin, which sounds like salmon if you emphasize the SA, but it's an easier correction than semen. Spell it Samin, pronounce it Səmən, and no one will think twice, especially if you have accented English," one person suggested.
"I went to school with a guy named Semi, pronounced sim-e. I always assumed it was a nickname for a non-English name and it worked. He was popular and well regarded," another chimed in.
But a third said he'd steer clear: "Anything that is semen sounding or spelled is gonna garner the same reaction. If you're gonna change it, don't half a** it like some of these comments are suggesting."
Luckily, the mother was a fan of a few ideas that came from a fourth commenter, writing: "Sebastian, Stephen, Steven [are] good variants!"

Source: Read Full Article