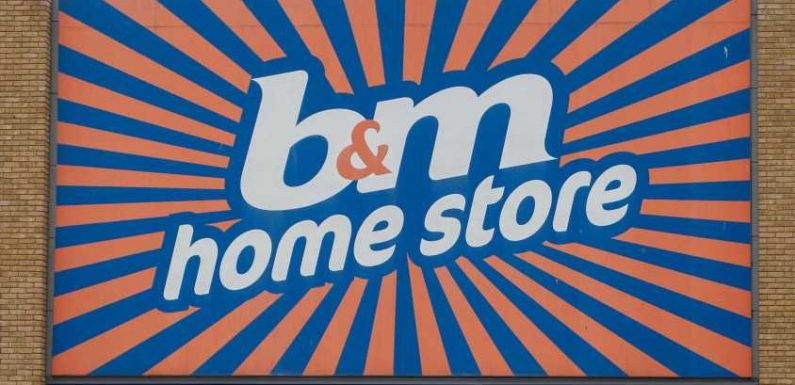 B&M bargain hunters are divided over one very cheeky homeware item on its shelves.
The budget retailer asked shoppers recently if they wanted to "grab" its bum-shaped vase.
Lovers of the bargain retailer often take to social media to share their B&M "shopping hauls" which can include everything from homewares and cleaning products to children's toysand confectionary.
And the retailer divided opinion after sharing pics of a very different vase.
A picture of the bum-shaped vase filled with pampas grass was shared to Twitter, asking shoppers who wanted to give it a "grab"
The post said: "Pamper yourself with pampas in a bum vase! It makes such a cute addition to your home; for only £10! Who else wants to give this a grab?!"
Read more on Fabulous
I'm a MILF & love showing off my body – women are jealous but I don't care
Eagle eyed pet fans struggle to spot the real dog – how quickly can you find it?
It had a mixed reaction from loyal followers of the cut-price retailer.
One user replied with a picture of what she had recently bought from the store and said: "I didn't go for the bum vase lol but lots of other bits and pieces."
Whilst another said: "This has to be trolling."
One person was less than impressed and said: "Good god no. I wouldn't pay £1 for that it's awful."
Most read in Fabulous
Mum-of-22 Sue Radford in car crash which leaves family motor mangled
I was on £35 benefits – now I've got deposit for dream house, neighbours are fuming
I bought a tiny fluffy poodle but he kept evolving…he's now like a 15st horse
Mum slammed for giving her 7-month-old 'Jeremy Kyle' version of baby led weaning
Another said: "I had pampas in a pot in the 70s and now the comeback means more can enjoy it."
Source: Read Full Article