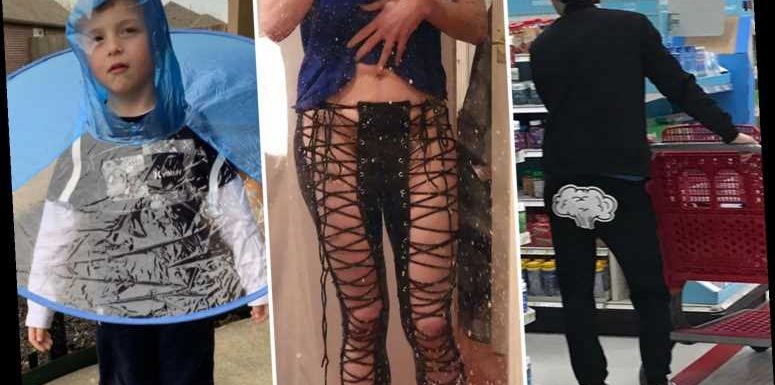 WE'VE all been there – you've seen an item of clothing you love in store, or online,and snap it up without a second thought.
But while we can all admit to a minor (or major) wardrobe fail from time to time, these fashion victims take it to a whole new level.
Bit windy
From awkwardly placed emojis to bizarre bikini flip flops, Bored Panda has compiled a very amusing gallery of outfits you wouldn't want to be seen dead in.
And while not everyone has the same taste when it comes to fashion,we're certain we can all agree on what screams "disaster".
Scroll down to see the best what-not-to-wear howlers – and what you should avoid.
Twi-tight
Horsing around
FLIP FLOP FLAP
Dress to impress
Boots are made for walking
Tie die
Louis Pootton
Nutcracker
Rain man
In your shoes
Muddy waters
Who Elsa knows?
Pillow talk
Hanging on by a thread
In the pits
Who nose
Mini me
Spell check
In other fashion related news, disgusted ASOS shoppers claim they're sent WORN items in the post, from stained tops to dresses 'stinking of perfume'.
Plus these are the craziest things you can buy on ASOS – from sheer wedding gear to bizarre bikinis.
And this mortified woman splashed out on a dress with splits but they were so high she was left flashing her knickers.
Source: Read Full Article