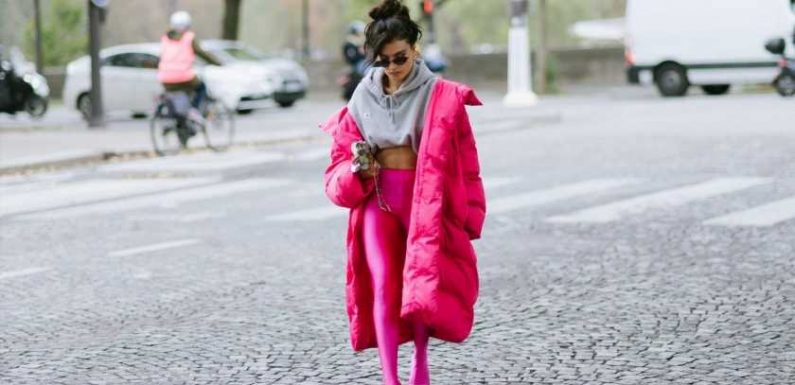 Written by Lauren Cunningham
Powerful, positive and popping off of the runway, we caught up with the experts on the standout shade.
Pink is clearly still making everyone wink, a fact confirmed by the news that Pantone's Viva Magenta shade has been selected as its colour of the year for 2023. But what does that mean, we hear you ask. And how does it impact our wardrobes?
Speaking to Laurie Pressman, vice president of the Pantone Color Institute, we found out exactly what categories go into determining the all-important shade, what it suggests about the year ahead and what it means within the focus of fashion. As when it comes to colour, few industries are as trend led by tones, after all.
"The Pantone colour of the year selection process entails thoughtful consideration and trend analysis year-round," Pressman says. And no industries are off-limits when it comes to inspiration, as everything from film and fashion to art and entertainment, and even sports, tech and travel are all influential in the global colour teams' decision process, making the actual colour chosen a reflection of the world's culture at that current time.
Eagle-eyed fashion fans will have spotted the shade starting to seep through recent runway collections, from Off-white's voluminous gowns to Issey Miyake's white suits splattered with the colour; even Coperni – the brand behind that spray-on dress – created a daring dress in the tone. But that was only just the beginning.
"Appearing in both monochromatic statements and in combination with other colours, either solidly or in prints and patterns on the runway, Pantone 18-1750 [the official colour chart name] brings a fun celebratory feeling to fashion and fashion accessories," shared Pressman, and we couldn't agree more.
But, before we start professing our love for pink, Pressman is describing the colour as "a brave and fearless red that writes a new narrative" as well as "a pulsating red shade whose exuberance promotes optimism and joy", so there's a lot to be said for the standout shade, and a good handful of designers appear to agree. 
Coperni chose the colour for this daring dress in the spring/summer 23 show
Ioanna Topouzoglou, founder and designer of vegan bag brand Mashu, chose the colour for this season's Irene bag, one of the brand's bestsellers. "I wanted to use a colour that evoked positivity and strength," Topouzoglou shared with Stylist. "When people wear it, I want them to feel like they are really expressing themselves." So it seems like we're all on the same page about the shade speaking out on personality.
Although stemming from the red family, Viva Magenta is also rooted in nature, as Kitty Fuller, founder and designer at Kitty Joyas jewellery, found when using the red-pink hue in her latest collection of rings. "I love this colour because it feels warm," Fuller shared. "It marries sophistication and vibrancy perfectly, and it really reminds me of the deep pink in a sunset sky, which is where I initially felt inspired to use the colour in my own designs." 
And Pressman seconded this nature narrative, stating that the shade "straddles the physical and virtual worlds, evocative of our multi-dimensional lifestyle". 
Blumarine teetered towards the raunchy red of Viva Magenta in its autumn/winter 22 runway
While that may all sound very sophisticated for a shade selection, what it means in layman's terms is that we're sure to be seeing the colour crop up in almost every which way over the coming months. 
In fact, it's been selected as the colour of the year thanks to its overt ability to be paired with almost any other shade, from soft creams and baby blues to deep browns and blacks, accentuating rather than overpowering our wardrobes. 
And, finally, searching for meaning in the shade and what it may pertain to the year ahead, Pressman is dubbing it "an empowering and emboldening red shade that highlights our change of perspective, reflects the global innovation and transformation taking place and highlights the expansive possibilities that lay before us", which all sounds rather exciting. So, bring forth the courageous colour, we say – you're sure to be seeing Team Stylist turn to the tone in the coming months.
Images: courtesy of Getty
Source: Read Full Article