All American … Hailey Baldwin in Los Angeles.
Growing up in Melbourne, AFL has been a part of my life for longer than I remember. And, having a fashion obsession from an early age, my team had to look good and play well.
Which is probably why Essendon (red and black) and Hawthorn (yellow and brown) never got a look in as far as this sartorially minded sports fan was concerned.
My team, the Sydney Swans, is red and white: not the most flattering combination but far from the worst.
The point is, when we combine certain colours, different associations come to mind. And one of the biggest trends for this season is the red, white and blue of the American flag.
Of course that combination also belongs to France, New Zealand, Britan and our own Union Jack and Southern Cross national symbol. But for some reason, I more readily associate the colours with the USA when they are worn together.
If you're wrestling with the trend, try red, white and blue with a twist, like Glow's Alison Brie.
Perhaps it's on my mind as I prepare to head to New York Fashion Week to see some of the world's most influential designers (Tom Ford, Rodarte, Calvin Klein), as well as some Australians for whom the US is a critical part of their success (Dion Lee, Zimmermann and Camilla and Marc, among others).
It also helps that some US brands, including Tommy Hilfiger and Tiffany & Co, are in the headlines right now. Tommy Hilfiger will take its travelling roadshow to Shanghai next week, and Tiffany's new CEO, Alessandro Bogliolo was in Australia this month, coinciding with the launch of its new range, Paper Flowers.
Even though some of the pieces in the diamond-and-platinum collection are priced in the tens of thousands of dollars, it's the company's intention that women wear them to a Wednesday dinner, school sport and even the supermarket.
But if wearing your bling in the frozen food aisle feels a little too extra, the Americana trend has plenty of more low-key ways to express your inner yankee. There are stars and stripes, both big for several seasons, as well as pieces that pick up on the "logomania" trend using American icons such as NASA. Other key pieces in this trend include the checked shirt, embellished denim and a trucker hat for that finishing touch.
Naturally, when I was thinking about this trend I wondered how the current climate in US politics would affect the popularity of the trend. Blogger Whitney Hartley Wagner of Hello Whitney! put it nicely when she wrote recently, "Lord knows this country needs some unifying love, so fall in love with this star-studded trend''. So there you have it, straight from the Texan's mouth.
So where are the best places to shop the American spirit? Always big on stars, Self Portrait, via David Jones or Net-a-Porter, has cute dresses for spring racing and the summer party season, or for something more casual, relative newcomer Keep It Personal has the varsity look down to a tee (or sweatshirt, bag, towel).
If you're still worried wearing red, white and blue may lead some to think you're trumping, er, Trump, just tell them you're trying out a French vibe, or that you're channelling your inner monarchist in preparation for Prince Harry and Meghan Markle's tour of Australia in October.
Get the look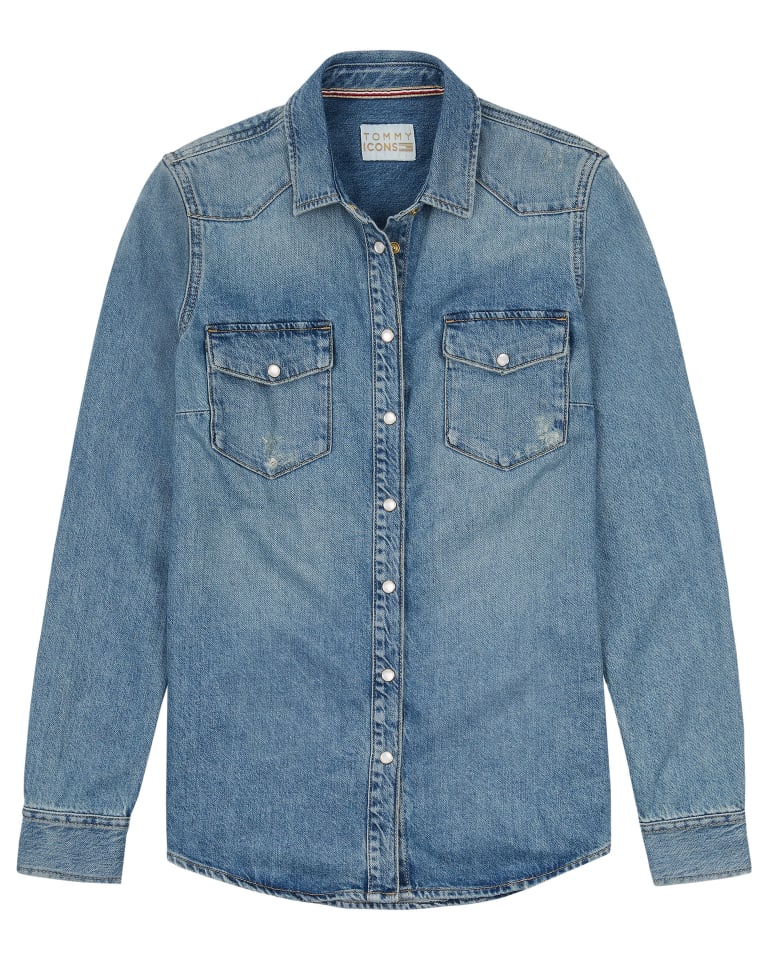 Tommy Hilfiger, $199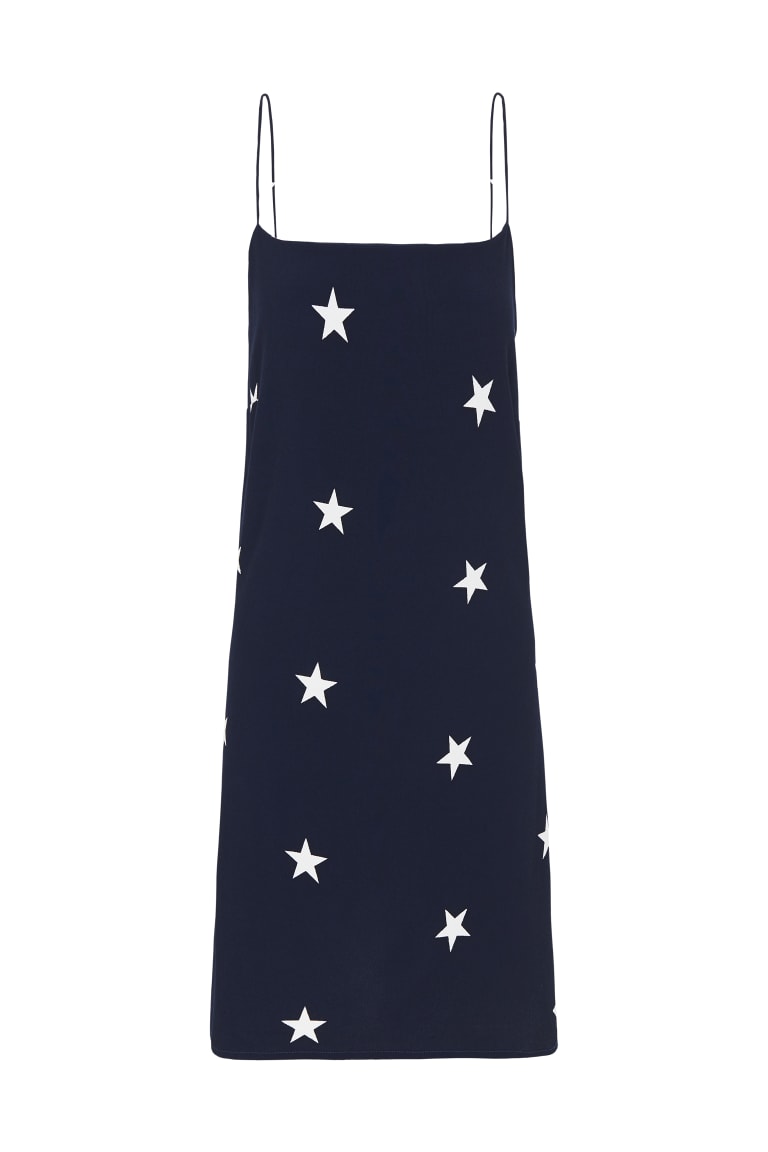 Isabelle Quinn, $180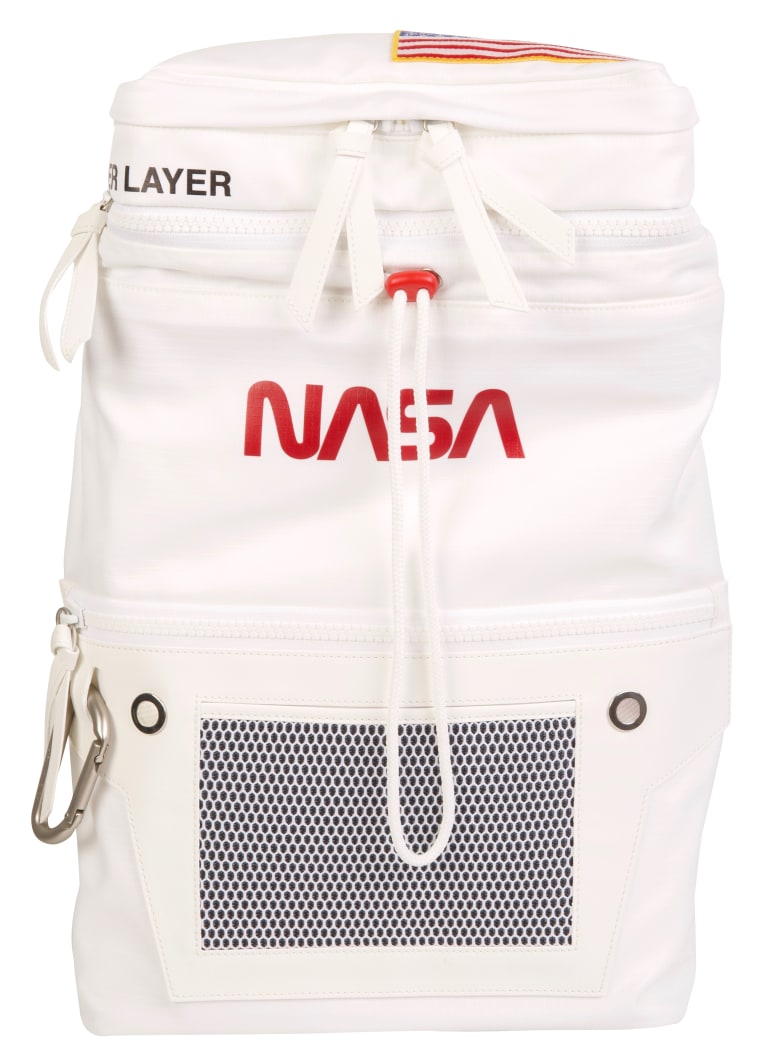 Heron Preston at Harrolds, $1670
Sergio Rossi at The New Trend, $890
Solid and Striped at Shopbop.com, $14
Stockists
Shopbop.com: shopbop.com
Harrolds: harrolds.com.au
The New Trend: thenewtrend.com.au
Tommy Hilfiger: tommy.com
Isabelle Quinn: isabellequinn.com.au
Source: Read Full Article