Beautiful, beautiful people and luxurious examples of status — the world of celebrity can be such an intriguing aesthetic to follow! As followers of celebrity culture, we continue to watch the continuously changing elements within the celebrity bubble. Who could blame us, there is always some reason to follow the ever-changing world of Hollywood! One of the most intriguing elements of celebrity culture is the act of keeping tabs on the most popular players in the celebrity dome; with all of the celebrity excess, it can be difficult to remember these pretty and popular people are real people, who go through milestones and feel real human emotions.
Us normal people are well aware of the most important feeling in the human condition; desiring love and having someone to love. For some reason, when we're looking to make sense of what we're wanting and feeling, it's normal to look to celebrities for direction. If our favorite celebs are dating a fellow celebrity, the coming together of a Hollywood couple is the ultimate mirror into what we think we should be aiming for! If there's a successful celebrity couple like Ariana Grande and her forever man, Pete Davidson, we're hooked into their whirlwind romance, because it's normal to want the fast-paced and seemingly deep vibe of their relationship. When a celebrity couple is headed for splitsville, it's fun to romanticize what happened between the fallen couple, and the journey of their healing process.
Alternatively, the breaking up and the making up of celebrity couples could be too much to keep up with, and we're tired of the "blink-of-an-eye" idea of celebrity coupling and uncoupling. Regardless of your celebrity couple stance, 2018 has blessed us with a number of new celebrity couples, cementing a moment in time of quickie engagements and young dudes with face tattoos. Whether these couples are destined to successfully make it down the aisle or go down into the flaming garbage can of doomed celebrity couples, we're dedicated to following their every move!
23

 Successful: Ariana Grande and Pete Davidson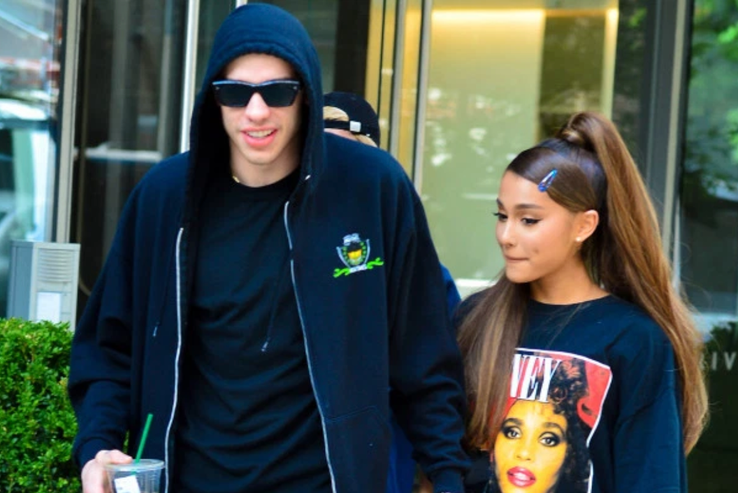 Ariana Grande and Pete Davidson's romance story is the epitome of our romantic fantasies. The two were in separate relationships which were both on the brink of dissolution, and they found each other, discovering the quick and easy connection between them! The couple rushed to preserve their legendary connection; they got inked with matching tattoos and also added a layer of permanence; they were engaged only after weeks of dating!
Many critics of their courtship have criticized the extremely quick timing of their relationship evolution, but they're honestly envious of their obviously tight relationship. Ariana and Pete have made a number of public appearances together and they both have had endlessly positive stories of each other for the media. If their early relationship antics are reflective of their future together, Ariana and Pete are meant to last forever!
22

Didn't make it: Ben Affleck and Lindsay Shookus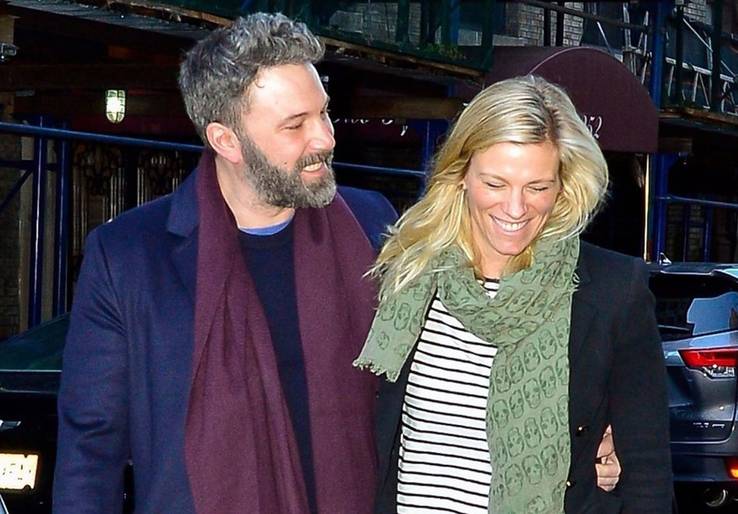 This year has been a difficult one for Ben Affleck with a number of personal issues and unfortunately, his personal life has taken a complicated turn. His divorce from Jennifer Garner was just finalized, and it's happened in the wake of his split from his girlfriend of a year, Lindsay Shookus. Lindsay and Ben's relationship had to be difficult to maintain because of his fame status, but, according to People, their troubles were very much identical to normal relationship elements we all go through. A source told the publication,
"He really liked her. He loved that she was smart, funny, opinionated, when they were together it brought him a bit outside of his comfort zone. She brought a bit of fresh air into his life that he needed."
With all of the hardship currently happening in Ben's life, being single may be the best option for the moment.
21

Successful: Priyanka Chopra and Nick Jonas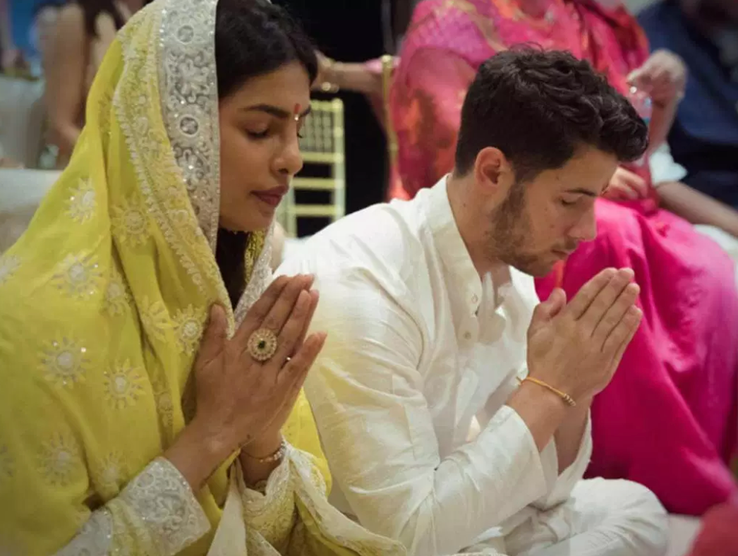 This year is an unfathomed moment in time for Jonas Brothers fans; every member of the Brothers Jonas is betrothed! Nick is the last member to plan a trip down the aisle, and his bride is Priyanka Chopra, an actress, and philanthropist from India. Nick and Priyanka have been countlessly photographed looking happy together, and they have already met one another's families!
According to US Weekly, the two were engaged a mere two months after they began dating, and hearing about this short space on their timeline seems like the snap of your fingers, but elements of their relationship will surpass the calendar. Priyanka is a full decade older than Nick, which in many instances means she knows a thing or two more about love than someone who is Nick's age. Having a spacious age difference between the couple can be beneficial; she can teach Nick the art of patience and provide prospective Nick might not have had the time to experience.
20

didn't make it: Kourtney Kardashian and Younes Bendjima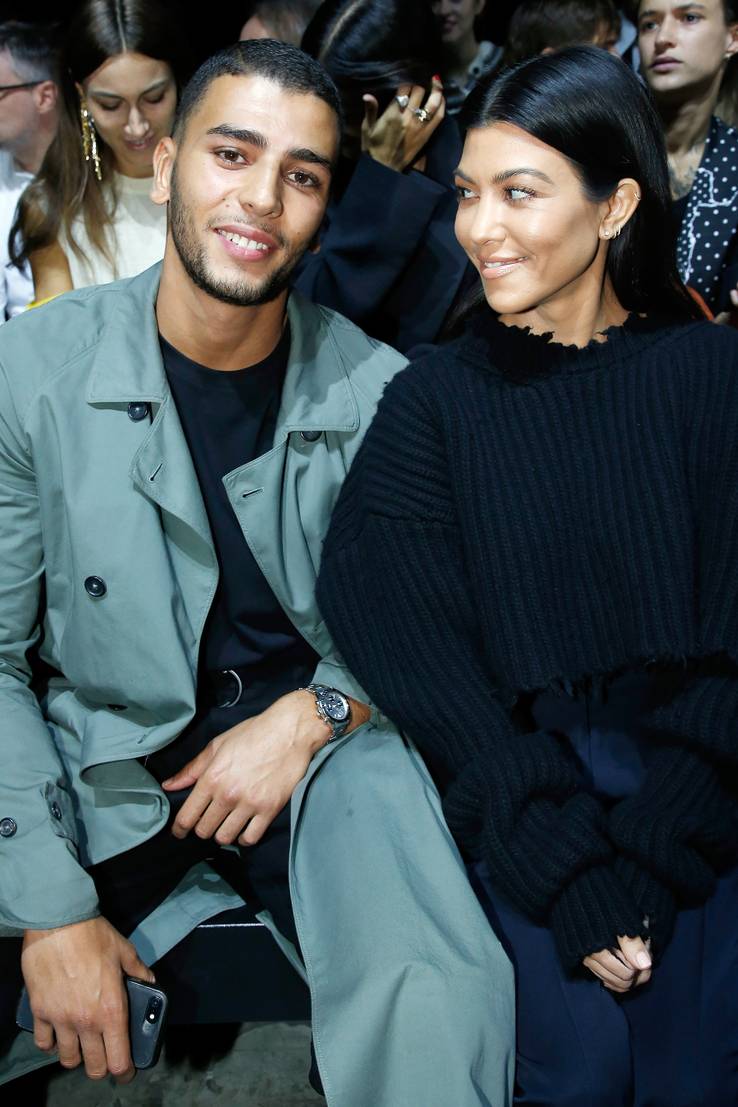 It's been a tough year for Kardashians and their relationships! Recently, Kourtney has been verbose about her relationship with her sisters on a recent episode of Keeping Up With The Kardashians, and her most recent romantic relationship sadly fell apart earlier this year.
Kourtney's romantic life has been historically complicated, and her relationship matters seemed to be looking up, due to her nearly two-year relationship with the model Younes Bendjima. Sadly for Kourtney, the pair split earlier this month and of course, various members of the Kardashian entourage have already weighed in on the subject.
On a more positive note, someone close to Kourtney told Us Weekly she is "better without" her ex! When you have people in your circle who are cheering on the end of a relationship because it's better for your well being, it's so important!
19

Successful: Audrina Patridge and Ryan Cabrera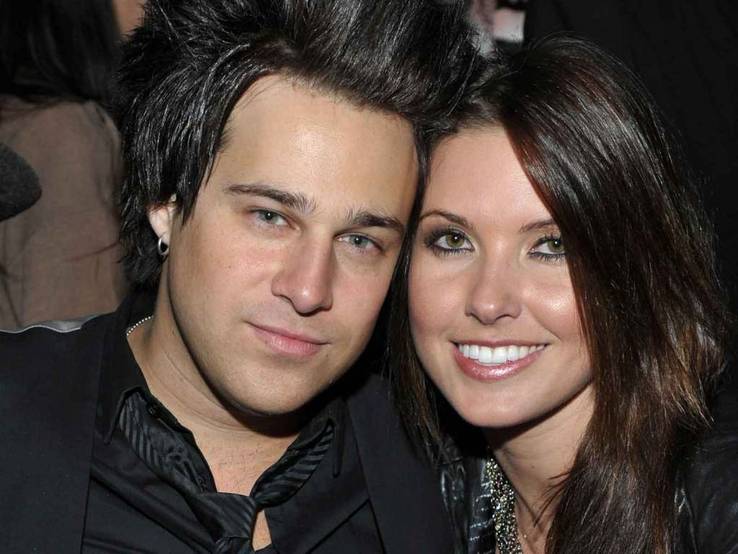 We've all heard combinations of old sayings like "if you love something, set it free," and "if they're meant to be in your life, they will come back." These pearls of wisdom are especially sweet when they actually turn out to be true!
In a love story which could be tailor-made for an MTV show, and is appropriate for a song on a comeback album from a guitar god of the 2000s, former cast member of The Hills, Audrina Patridge and singer Ryan Cabrera, have recently gotten back together. That's right, Audrina and Ryan dated during the height of her time on The Hills, which if you remember the catchy theme song Unwritten by Natasha Bedingfield, the lyrics actually ring true.
According to People, Audrina can't stop smiling about her life these days. She said, "I mean, I'm the happiest I've ever been right now. You know, things are going really good." It's so good to see Audrina feeling like sunshine!
18

didn't make it: Alicia Silverstone and Christopher Jarecki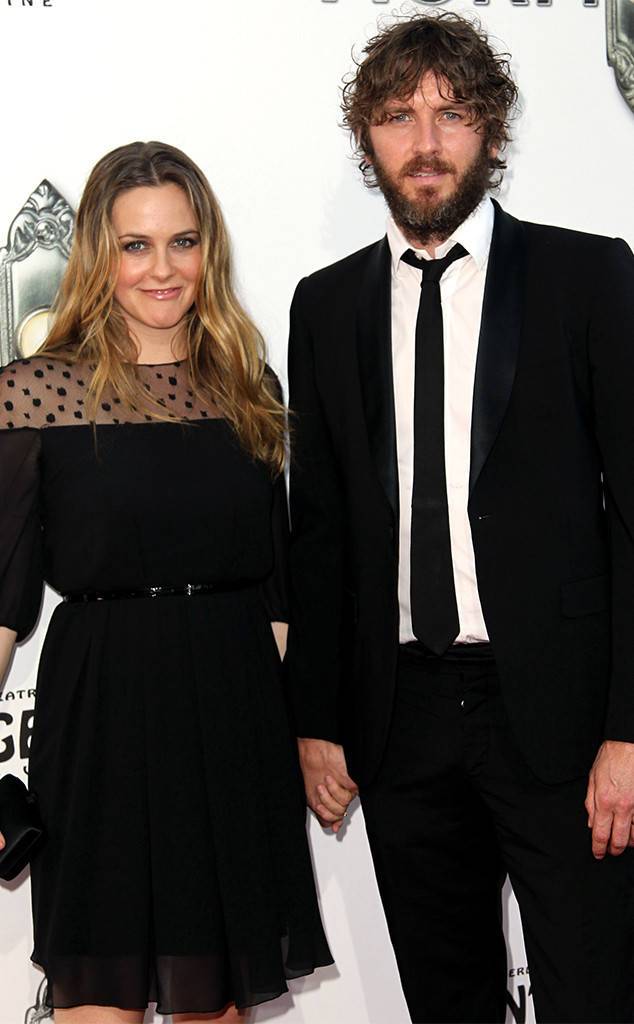 Clueless superstar and music video veteran Alicia Silverstone has starred in many memorable roles, and lately, Alicia's most famous role has been a mother known for giving her children very unique names! Unfortunately, Alicia's talent for providing her son with a unique identity couldn't save her marriage. Alicia and her husband Christopher Jarecki split in the spring of 2018.
Alicia and Christopher's divorce is one of the most devastating breakups of 2018 because the pair have been together for twenty-one years. News of the couple's split is even sadder when we look back on the sweet stories of their courtship and marriage. Hopefully, the positive nature of which the couple conducts themselves is an indication of a positive road ahead.
17

Successful: Camila Cabello and Matthew Hussey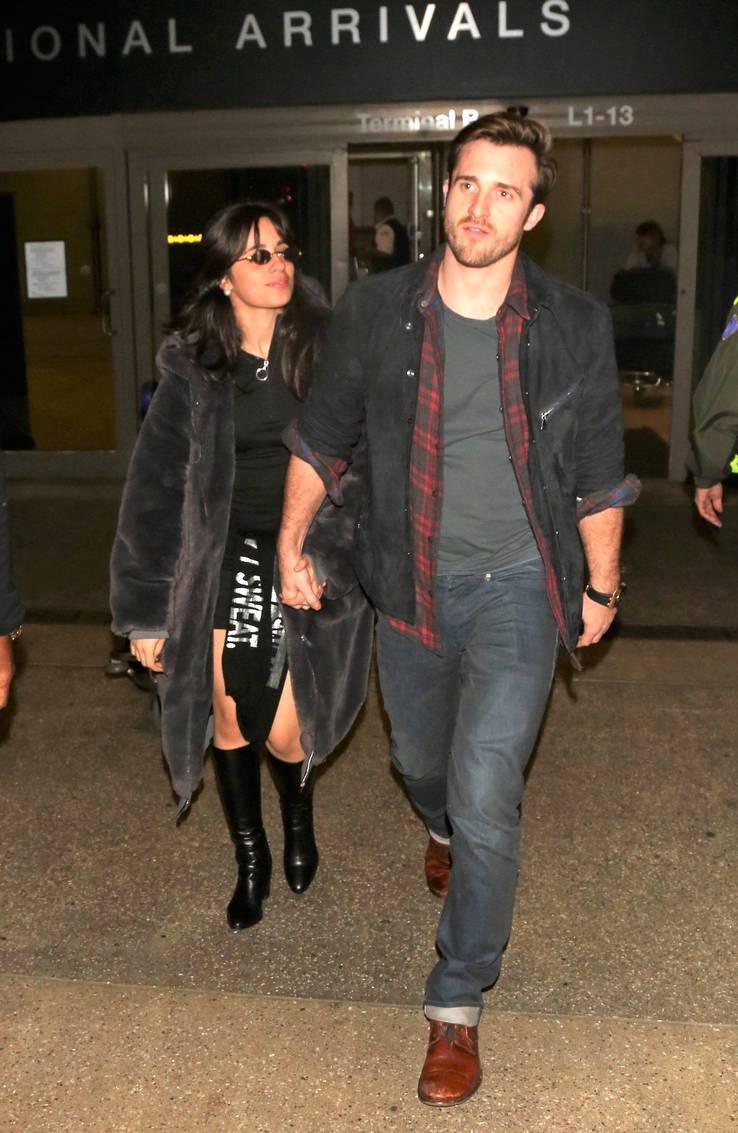 Camila Cabello is the total package. She had a successful run as a member of the girl group Fifth Harmony, and she's the singer of the most successful song of the summer, "Havana."
With the news of Camila's new beau, her good year has come full circle. She is dating Matthew Hussey who is a published author and a TV host. Matthew's resume is already packed, which makes for a successful understanding between the couple; having a ton of different projects can be busy and time-consuming, but they seem to be able to pull off a successful balance between work and their personal life. With all of the positive success in their universe, Camila and Matthew's relationship seems to be a recipe for success.
Featured Today
25 Pics To Show Why Kaia Gerber (Cindy Crawford's Daughter) Will Outshine Kendall Jenner

UFC Baller: 20 Unusual Gucci Things Only Conor McGregor Can Pull Off

20 Things Reality TV Fans Should Know About Joanna Krupa

16

Successful: Hailey Baldwin and Justin Bieber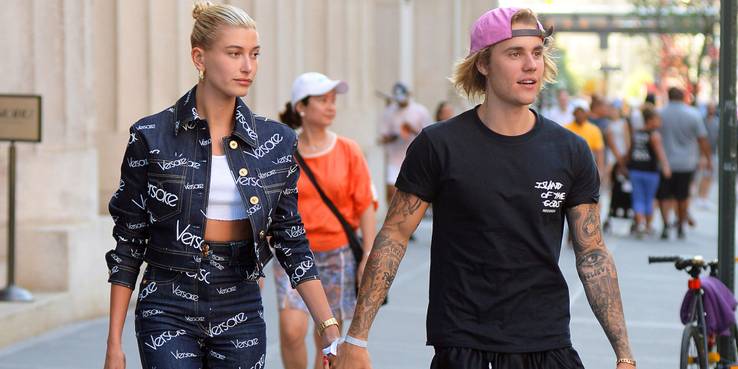 This year could be dubbed the year of quick engagements! At first impression, the idea of an incredibly short courtship followed by a quick engagement can propose a lot of questions; how well do they know each other? Why is this couple getting engaged so early? When the couple is Justin Bieber and his former flame, Hailey Baldwin, knowing Justin has found his "one less lonely girl" is alright with us!
Reunions between couples are an underrated type of relationship. We know Justin and Hailey are destined for greatness because they were friends first before taking their relationship to the next level. The couple also took time to repair their relationship, and work on some issues before making such a meaningful commitment. The couple announced their engagement on Independence Day weekend, to lovely social media posts from the groom-to-be's proud parents.
15

didn't make it: Halsey and G-Easy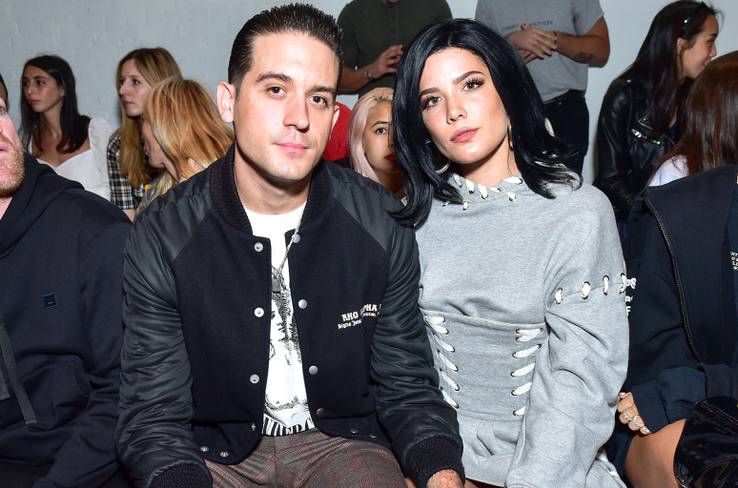 Breakups tend to be dramatic; we've all had to deal with the endless he said/she said banter, and it can be exhausting! Celebrities are no exception to break up happenings with a lot of speculation, and the latest example many are wondering about comes in the form of Halsey and G-Eazy!
Amid endless amounts of speculation, Halsey spoke out on her Instagram story and shared her side about the breakup. According to Elite Daily, her message read,
"I normally keep this kind of thing private but provided our public nature I feel the need to inform my fans. G-Eazy and I are taking some time apart. I'm eager to continue the upcoming passage of time dedicating myself to my art and my career, and the duration of my tour.
I wish him the best. Thanks for respecting our privacy at this time." The latest reports surrounding G-Eazy and Halsey's relationship allude the couple have taken their time to sort out their differences and may be on the road to reconciliation? Does this mean we will have a new collaboration from the couple in 2019?
14

Successful: Lea Michele and Zandy Reich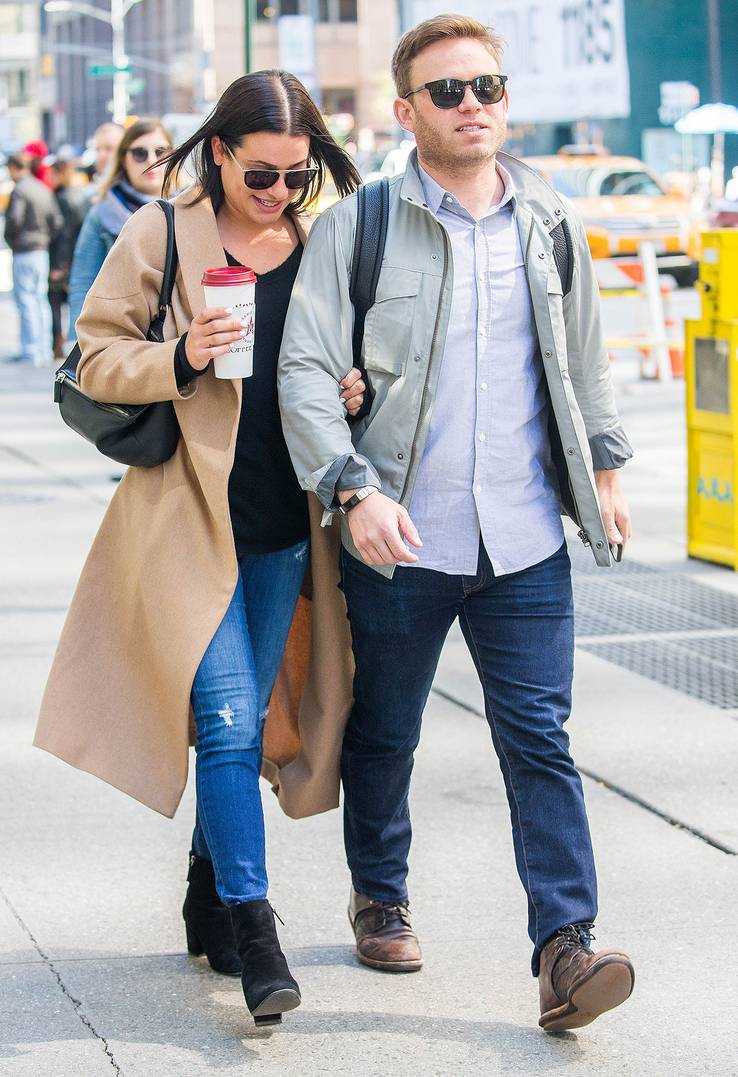 I love nothing more than hearing about someone who is able to thrive in a new relationship after going through a difficult period! Glee actress Lea Michele experienced a devastating tragedy when she lost her boyfriend and fellow Glee cast member Corey Monteith, in 2013.
After a much-needed period of healing, Lea found love with Zandy Reich, and their love will soon lead them down the aisle. Lea posted a romantic Instagram photo featuring the couple on the beach, showing off her new rock with her groom-to-be! She expressed her over-the-moon happiness to People saying,
"I'm very happy and I think that you can tell. I don't really talk a lot about my personal life, but I'm also the kind of person where I always say, 'You will see how happy I am just by looking at my face.' I can't hide it."
Lea definitely deserves it.
13

didn't make it: Harry Styles and Camille Rowe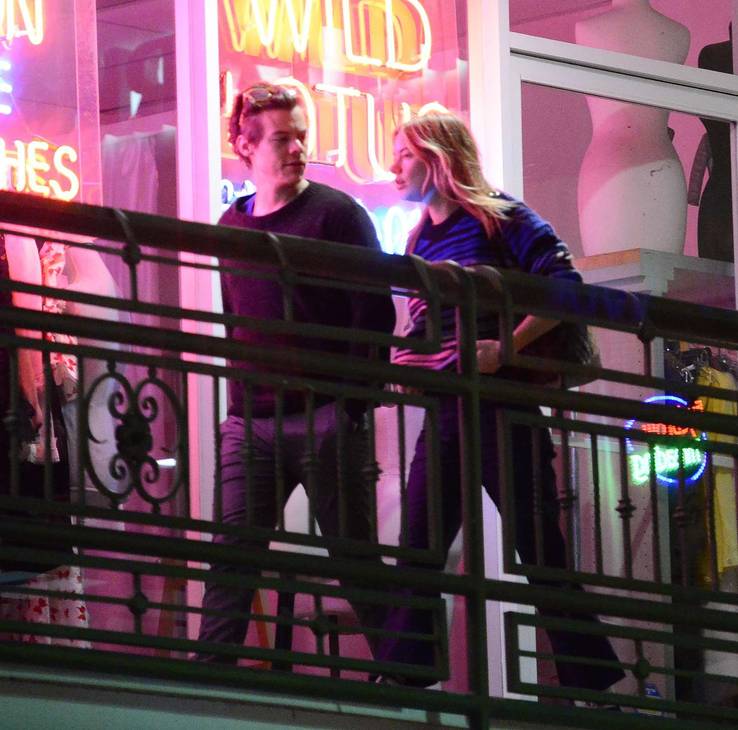 For anyone familiar with Harry Styles' list of his historically-short relationships, it may be a sign of the times when we hear news of yet another break-up for the former One Direction member and lover of Hawaiian shirts.
Harry's first relationship of 2018 was with the model Camille Rowe. The couple was rarely photographed out in public together, and details of their relationship were scarce, which is very different from his relationship with another blonde Hollywood celebrity. The couple dated for a year, and according to People, the couple decided to go their separate ways "shortly after the singer wrapped his world tour earlier this month."
12

Successful: Caleb Hutchinson and Maddie Poppe
Maddie Poppe and Caleb Hutchinson are the epitome of love. Maddie and Caleb met during their auditions for American Idol and got close as the competition advanced. They both achieved enormous success on their own as singers; Caleb gained a reputation for having such a mature singing voice, reminiscent of the successful country singers of the '60s. Maddie became known for her guitar playing skills and her commercial ready voice.
Their real dynamic comes from their relationship status. The real secret of their success can probably be attributed to the fact Caleb and Maddie kept their relationship private until the season finale of American Idol, where they sang such a cute duet together, and have since been posting many cute couple photos on Instagram while on tour together! The time they spent privately getting to know one another before taking their romance public, solidified a foundation for a personal life, which could be the recipe for longstanding relationship success.
11

Successful: Katharine McPhee and David Foster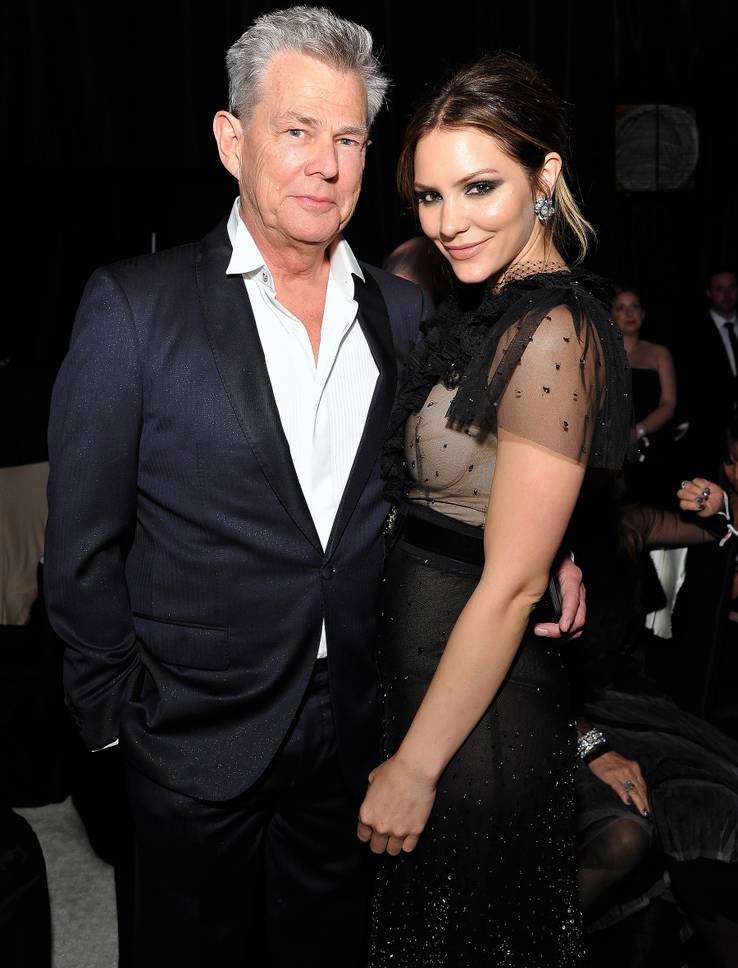 In a very much discussed 2018 relationship, American Idol alum and Broadway actress Katharine McPhee announced her engagement to producer David Foster!
For fans with "McPheever," the news of the pair's upcoming nuptials is really exciting! McPhee and Foster have had a long history together, and their years-long friendship will be the ticket to success for relationship longevity for the couple! The duo met when David was featured on an episode of American Idol during season five when he mentored the contestants, including Katharine. Recently, Katharine revealed to People the super sweet way she figured out who her future husband was. She said,
"My mom was like, 'Katharine, you know who David Foster is. You've listened to every artist that he's ever created, And I was like, 'Ohh!"
The pair got engaged in 2018, but their happy news wasn't met without criticism. Kat responded to her critics with a tweet which proves she's not about to let anyone get in the way of her happiness!
10

didn't make it: Sam Smith and Brandon Flynn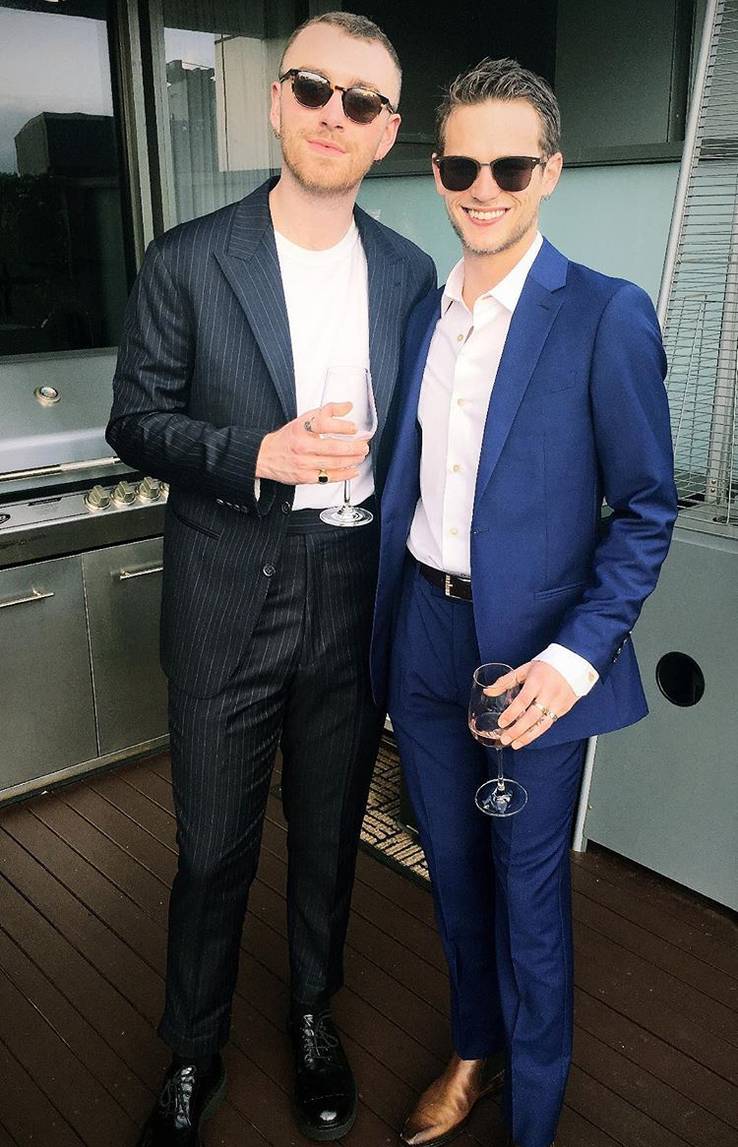 Sam Smith is one of the most successful crooners of the last few years. His soulful voice paired with romantic lyrics is so appealing, making us wonder if Sam has ever been through the type of heartbreak he sings passionately about.
Unfortunately, there might be a song on Sam's next album inspired by his recent break-up. The singer was quietly dating Brandon Flynn, who was recently featured on the Netflix series, 13 Reasons Why.
The break-up seems to be pretty official. Cosmopolitan reported the former couple had even unfollowed each other on Instagram. Here's hoping Sam will find someone new, but in the meantime, we'll be listening to "Stay With Me" on repeat!
9

Successful: Natalia Dyer and Charlie Heaton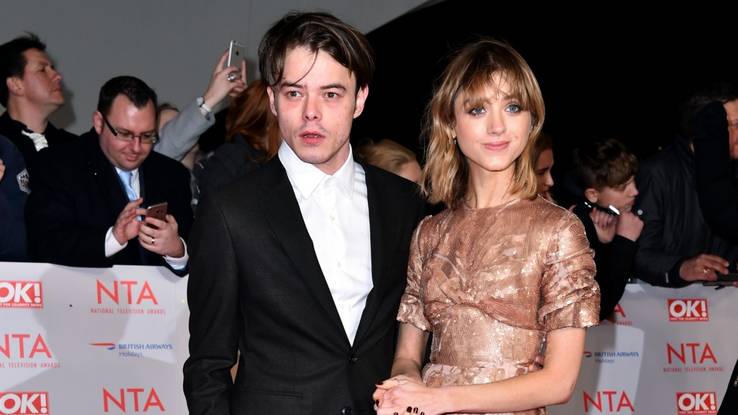 The Netflix series Stranger Things has provided viewers with plenty of blessings; we've been able to indulge in Winona Ryder's return to television and the tight on-screen relationships between the younger cast members. For Natalia Dyer, who plays older sister Nancy, and Charlie Heaton, who plays Jonathan, the chemistry translated beyond the screen. Last year, it was revealed the actors are a couple, and they're still going strong!
Recently, tabloids have reported the couple has been struggling, but who among us hasn't struggled in relationships? People recently revealed the couple is still dating, as they stepped out together at an event. Celebrities have to deal with the added layer of constant coverage surrounding their private lives, oftentimes fuelled by the paparazzi; it's triumphant when famous couples can overcome a rough patch.
8

Successful: Britney Spears and Sam Asghari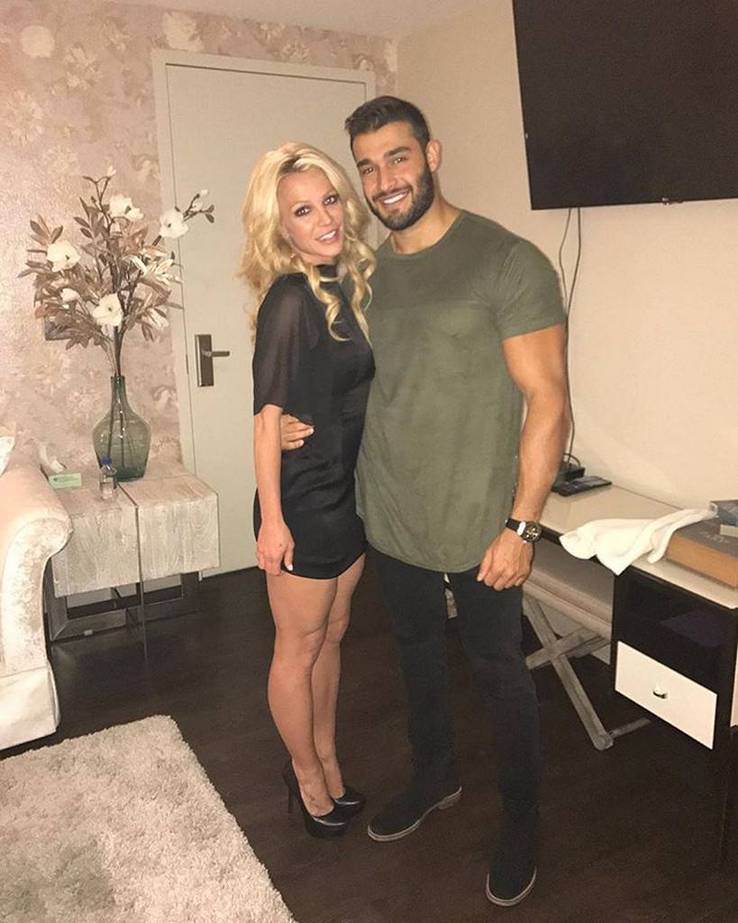 Britney Spears is, without a doubt, one of the most-profiled celebrities of all time. Since Britney first exploded onto the music scene as a teenager, the public was quickly fixated on her relationship with Justin Timberlake, and the interest surrounding Brit's relationships hasn't waned two decades later.
Britney has dated a number of high-profile men over the years, and has been married twice; her marriage to Kevin Federline didn't end well and is arguably a contribution to Britney's struggles over the next few years.
Our girl has been doing much better, after spending time out of the spotlight and finding a new love with Sam Asghari. The couple was recently seen dancing together according to one of Britney's recent Instagram posts where she looks radiant and in love.
7

Successful: Karamo Brown and Ian Jordan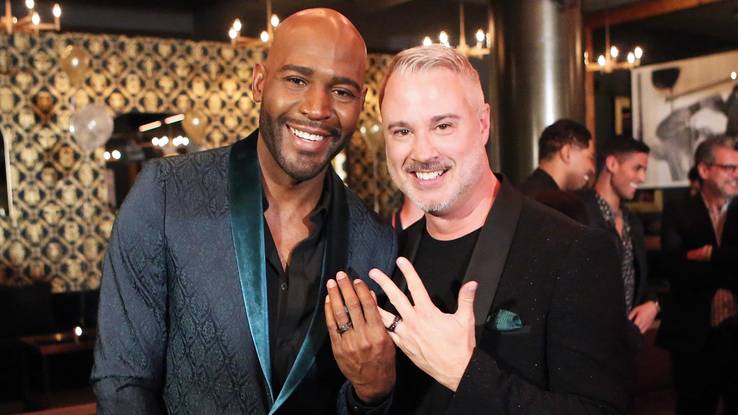 Celebrity relationships are oftentimes extremely messy and fall victim to constant speculation, making it difficult to know what is real or fake about it. Having so many failed relationships on the horizon make it easy to long for a celebrity relationship that's always down to Earth and extremely pure, and gives us hope for successful relationships!
All of our desires can be found in one of 2018's purest (and, frankly, one of the purest relationships of all time) relationship between Queer Eye's Karamo Brown and his brand-new fiance, Ian Jordan!
Brown is famous for his enlightening self-improvement advice on the hit Netflix show, and his proposal story mirrors his beauty and positivity! He asked Jordan to marry him in front of their friends and family, where Brown's son made a speech according to an article in Us Weekly. If the couple provides each other with Karamo's famous advice regularly, there's no doubt the relationship will last forever!
6

Successful: Miley Cyrus and Liam Hemsworth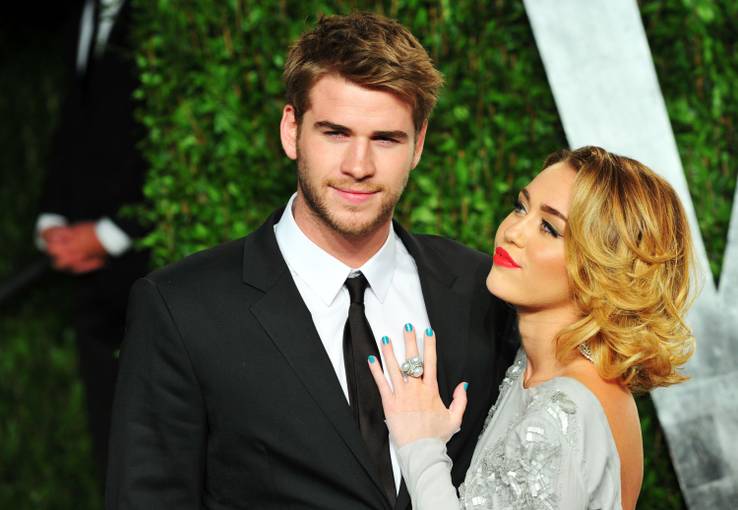 In a fairytale akin to the film adaptation of Nicolas Sparks' The Last Song where they met on set, Miley Cyrus and her long-time beau are still going strong almost a decade after the film's release. Liam has seen Miley through all of the well-documented phases of her career, and she has stood fiercely by her man as well. The couple has been subjected to countless speculation reports of splits since they got engaged in 2012 and have yet to wed, but they are still going strong.
After spending some time apart, Miley and Liam reunited for good, and Miley proclaimed her love for Liam in the song "Malibu" on her latest album. Here's to many more years of happy songs from Miley about her relationship bliss.
5

did't make it: Robert Pattinson and Suki Waterhouse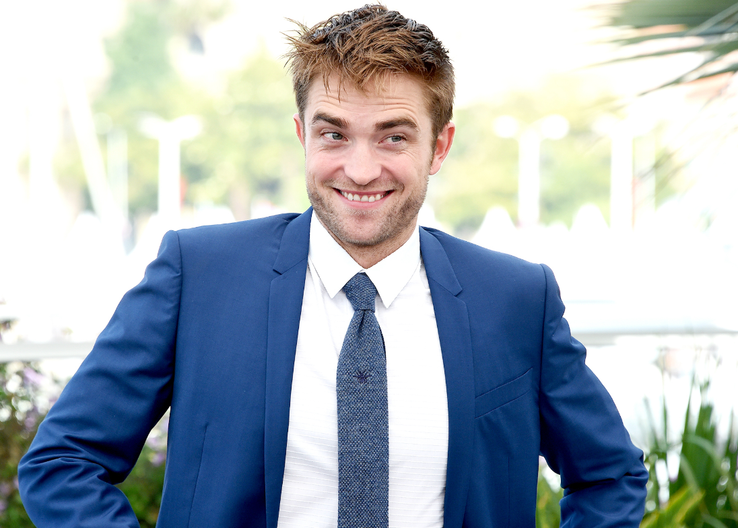 Robert Pattinson catapulted to heartthrob status in an instant when the first Twilight film was released in 2008. Pattinson captured the hearts of preteens everywhere with his sparkling eyes, and ushered in the revolutionary idea that vampires could be pretty in popular culture. Pattinson was equally famous for dating his co-star Kristen "Bella Swan" Stewart, who he later went through a very public break-up with. After calling it quits with Stewart, he was briefly engaged to the singer FKA Twigz. Both relationships were subjected to endless amounts of paparazzi coverage, which could've played a role in the demise of both relationships.
We thought Robert has recently found love again with the actress Suki Waterhouse, but unfortunately, they just called it quits. We just want Pattinson to find his Bella for life.
4

Successful: Amy Schumer And Chris Fischer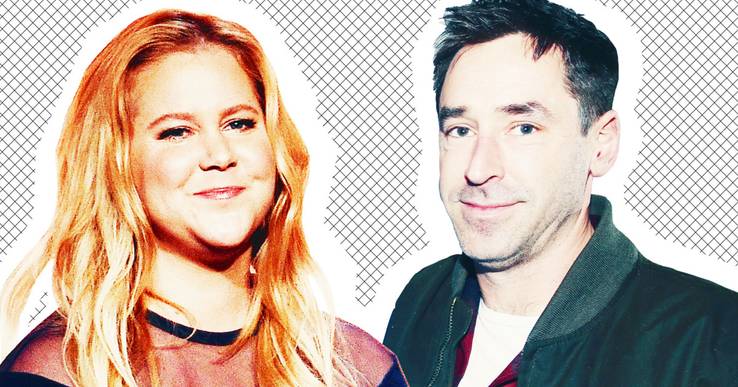 When you find the right one, the concept of time can disappear in no time; knowing when you meet that one person who makes everything right, can make you want to start your life with that person, stat! For comedian Amy Schumer, she met her "person" and wanted to seal the deal as quickly as possible.
The news of Amy and Chris' relationship became public late last year, according to People, when they were featured on a cozy dinner date together. Only a few months later, the couple made their relationship Instagram official, and in the blink of an eye, the couple got married in a beachside ceremony, marking their love forever, alongside family and many famous friends!
3

Successful: Niall Horan And Hailee Steinfield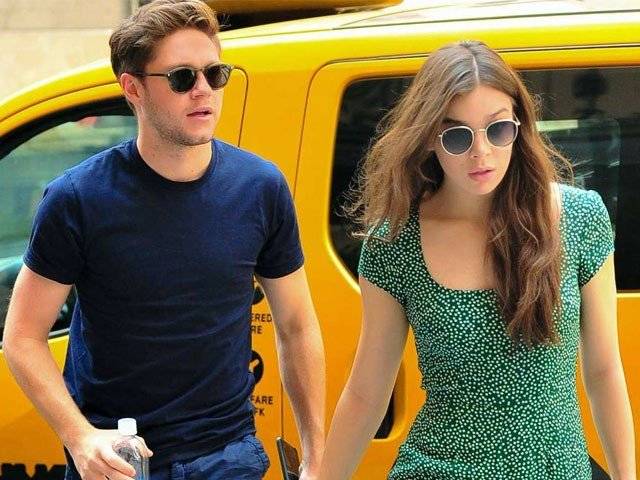 In an announcement of total euphoria for fans of pop music, former member of One Direction, Niall Horan, is dating fellow pop star, Hailee Steinfeld. Things between the two singers have become super solid, as fans speculate Hailee's new material may be written about Niall.
The 21-year-old singer and boy-band-member-turned-solo-superstar were "spotted together" in the spring after Hailee denied rumors of a romance with Niall. Steinfeld wasn't coy for long about her relationship; the pair were soon seen happily enjoying each other's company; one of their first dates was famously at a Backstreet Boys tour stop!
In March, the singer confirmed her relationship status without words. She casually posted an Instagram picture of her wearing a Liam t-shirt, figuratively keeping her man close to her heart.
2

Successful: Joshua Jackson and Alyssa Julya Smith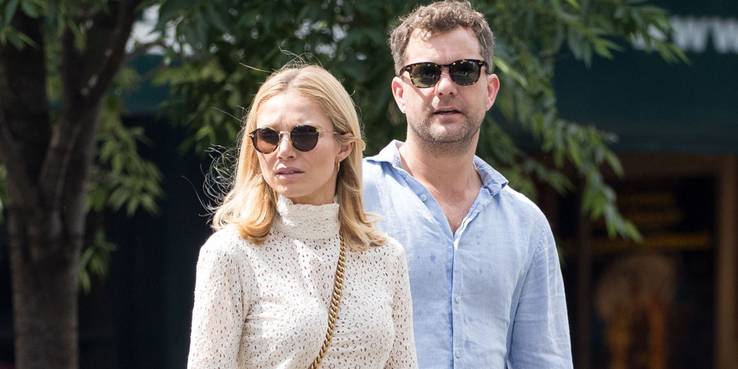 If you were a Dawson's Creek fan, it's fair to assume fans of the show have a hard time picturing Joshua Jackson with another woman besides Katie Holmes' character of Joey Potter, but we just have to brace ourselves with the news the actor has found real-life love with Alyssa Julya Smith.
The two were spotted together in New York together, according to Harper's Bazaar. The news of Joshua's new relationship may come off as surprising to his fans, as it happens after news surfaced of his break-up with longtime love, Diane Krueger. Here's to a new love and new horizons for Joshua and his new lady!
1

Successful: Aaron Rodgers and Danica Patrick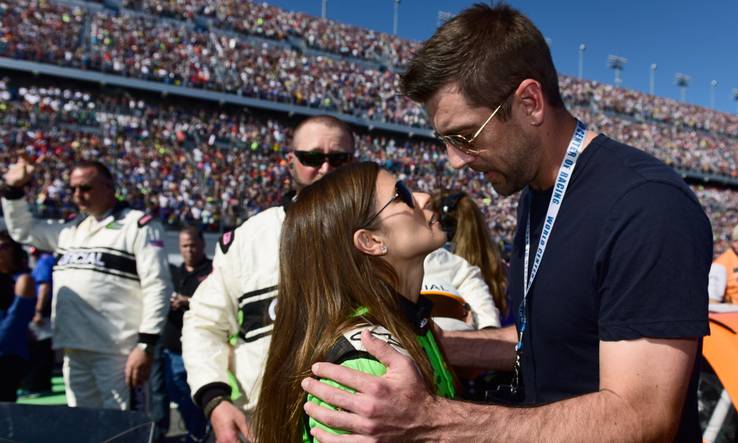 Here is a dream team made in heaven for sports fans! Former race car driver Danica Patrick confirmed her relationship with football player and commercial extraordinaire, Aaron Rodgers. The relationship between the recently retired Danica and the Green Bay Packers player was confirmed earlier this year in a statement by Danica when she jokingly said ,
"Now I am probably going to cheer for the whole team. Take out the word 'probably.' Now I'm going to cheer for the whole team."
If Aaron Rodgers' sense of humor is as sharp and funny as his commercials for State Farm Insurance, he is sure to keep Danica laughing forever!
References: Us Weekly, CNN , People, Seventeen, E!, Hollywood Life, Deseret News, People, People, USA Today, People, Cosmopolitan, US Weekly
Source: Read Full Article