Who knew that a 14-year-old girl who dropped out of school, and who didn't conform to traditional beauty standards of Hollywood would become the highest-paid actress of 2016? For sure, Jennifer Lawrence never knew. She never expected to be this famous this quickly, even though it was only on the stage that she felt comfortable. As a child, she was usually a misfit – first being raised as just one of the boys along with her older brothers, and then feeling completely lost during her classes. Jennifer Lawrence, or J-Law as the media dubbed her, felt truly at home only when on stage.
Despite her mother not wanting her to pursue acting in favor of modeling, a teenage Lawrence insisted on following her own path. And her path has been full of surprises for both her and her fans. For a woman considered "not thin enough" to suit Hollywood standards, Lawrence did well for herself. She landed the role of Mystique in X-Men but it was her Katniss Everdeen avatar in Hunger Games that shot her up to unending fame. Since then, while she may not have delivered that big a hit, she has been experimenting with tougher and more demanding roles and has done them justice. Her public persona is more goofy and fun-loving, and while she has been dubbed arrogant – she likes to speak her mind, no matter the cost. So here is what 2019 seems to have planned for Jen.
20

She Is Finally Getting Over Her Body Image Issues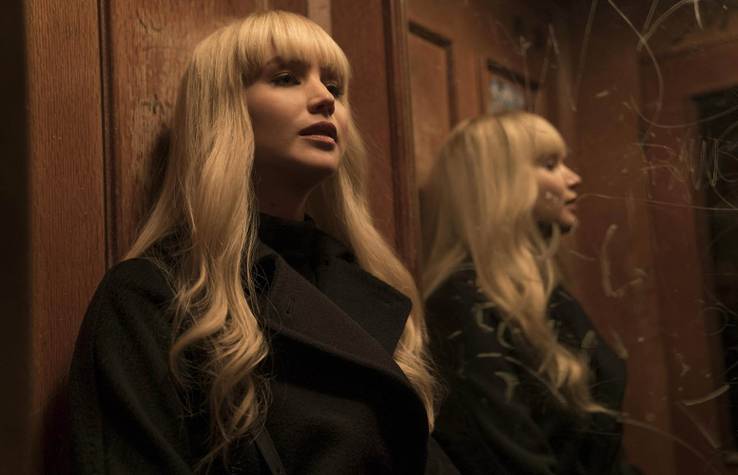 2018 has just seen the release of J-Law's latest movie, Red Sparrow. In the movie, she plays a character called Dominika Egorova. Egorova is a ballet dancer supporting her ill mother but her career is over after a foot injury. She is then recruited by her uncle into Russian espionage. Here, a specialized unit of women called sparrows use their beauty as a skill to get information. Clearly, the movie called for scenes that Lawrence had never done before, but she later said that she felt empowered by her decision to do this movie. So Lawrence is getting over her initial body consciousness into the realm of the body confident.
19

She Is Staying On The Top Of Her Game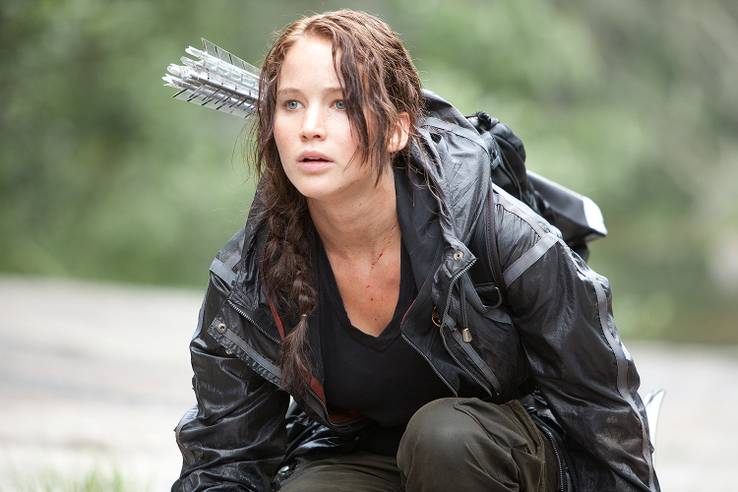 Lawrence can be described as a young achiever. In 2016, by the time she was 25, she had already earned an Academy and garnered some four Oscar nominations. Most directors who work with her hail her as a savant in front of the cameras – saying she does not need to be told what to do; she just knows. And while there has been some talk about burning out her flame too quick, Lawrence is planning to stay on top of her game. Acting has been her passion for long, she calls it her calling – so it is unlikely that we will see her slip, even if the movies she chooses don't do as well as her initial successes have.
18

She Will Be Seen As Zelda Fitzgerald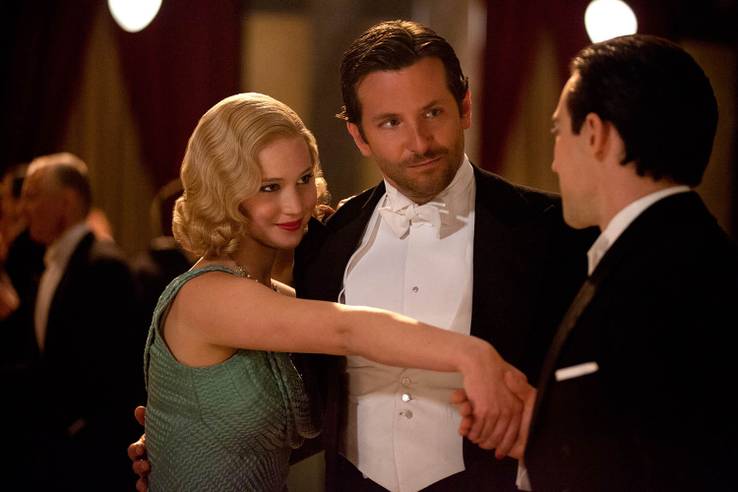 This isn't the first time someone has tried to capture the life and eventual downfall of the much-famed Fitzgeralds. There was a TV series starring Christina Ricci as Zelda in 2017 but it was canceled after one season. Lawrence might actually be able to capture all the life and all the drama this socialite and "America's first flapper" was holding bottled inside her. From her husband's success as a novelist to an eventual lack of funds to her wanting to be a ballet dancer, novelist, and painter in succession… Zelda Fitzgerald managed to charm half the world and make the other half despise her. Lawrence as Zelda would be a marvel to watch.
17

She Still Is In Love With Acting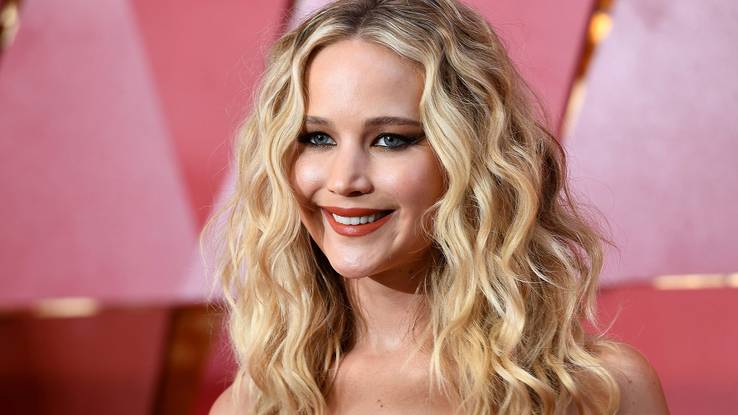 Since the initial success of Hunger Games and then Silver Linings Playbook, most of Lawrence's movies have come and gone with hardly a ripple. She may have been appreciated for her performances, but her movies haven't garnered major success. That said, Lawrence still loves to do what she does with the same earnest passion she had when she was 14 years old. Plus, she isn't much for vacations and says that days spent without a purpose or without achieving anything make her depressed. And she doesn't care all that much for what people think of her anyways – she just wants to act.
16

She Is Working On A Brand-New Girl Power Project
Lawrence has been pretty mouthy (in a good way) about the gender pay disparity in Hollywood. Like many other celebrities, she too feels that its time that gap was bridged. Plus she has given her voice and her stories to the #MeToo and #Time'sUp campaigns as well, speaking fearlessly about the past experiences that now no longer bother her. So it's no surprise that she's teaming up with Catt Sadler on a series project focusing on women's issues in Hollywood. Sadler is the former E! host who quit her job when she discovered that her male colleague was being paid double the amount. Obviously, she is being lauded by many celebrities for doing so.
15

She Is Proud Of Her Self-Education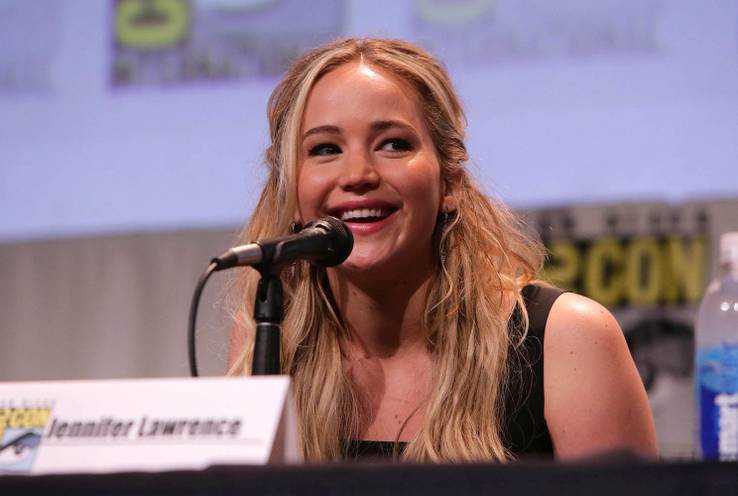 Lawrence is as in-your-face honest as they get. On an episode of Sunday's 60 Minutes, she was asked by the host Bill Whitaker about her education, and she was candid about the reply. She told him that she never felt smart in school and struggled through it all – it was only when she read scripts that had her wits about her. So at 14, Lawrence dropped out of middle school and has no GED or diploma because she never completed school. She calls herself self-educated and is clearly proud of all that she has managed to do – as she should be.
14

She Will Play Elizabeth Holmes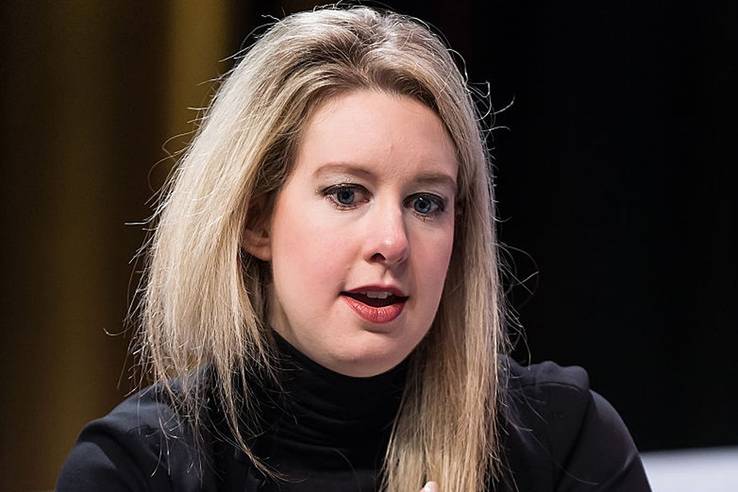 Lawrence also seems to love playing real-life characters. She might soon be seen playing Elizabeth Holmes, who was the founder of the notorious company Theranos. For this role, Lawrence will not only have to up her knowledge of biometrics and medical science but also play an ambitious woman. Holmes was dedicated to making her company a success, even if she had to make false claims about it. In 2016, after the eventual fraud was made public, Fortune called Holmes one of the "World's Most Disappointing Leaders."
Featured Today
25 Reasons Why Jennifer Lopez Is The Best Mom In Hollywood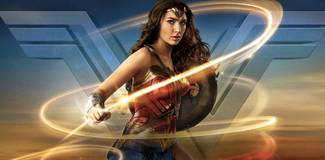 20 Weird Things About Wonder Woman That People Always Forget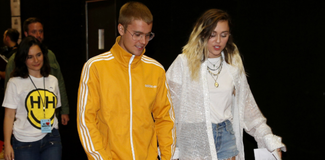 20 Celebs Who Have The Weirdest Nicknames (And Why)

13

Wants To Be Back With Nature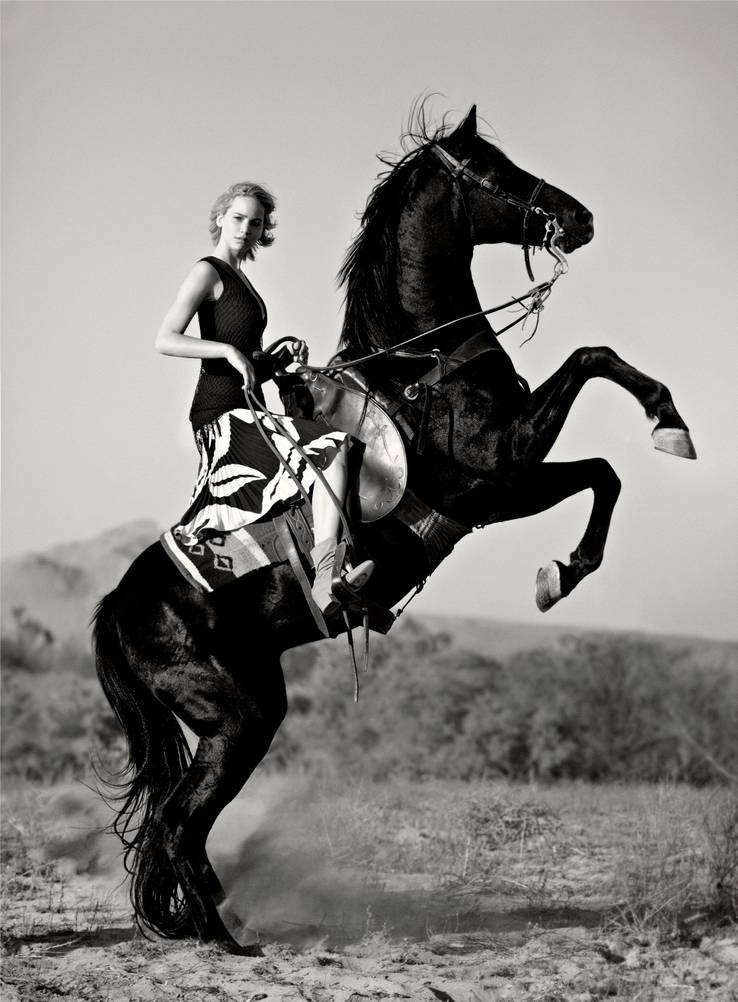 Lawrence grew up in Kentucky, and she lived just 15 minutes away from a horse farm. Meaning a young Jennifer was around nature and animals all the time. Now, after the years of fame and being under the spotlight, a part of her still craves the simple life. She has stated in an interview that her idea of relaxation is probably having a farm and milking some goats. She has also said that she never expected this kind of stardom to happen to her and foresaw herself living amidst horses and goats in the Indies instead of being in LA, living the high life.
12

Playing Castro's Partner May Be A Challenge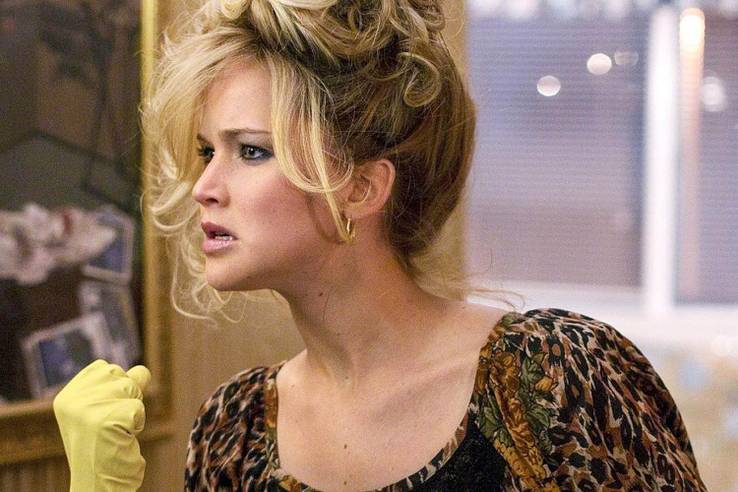 We are back to Lawrence playing yet another real-life character, and no less a divisive one at that. According to Variety, she will soon be starring in a Sony production movie about Marita Lorenz, tentatively titled Marita. Lorenz was Fidel Castro's partner and also a mole for the CIA. Later Lorenz claimed to be involved in hugely important political events, so this would be an interesting character for Lawrence to play.
11

Getting Into Youth Activism In A Big Way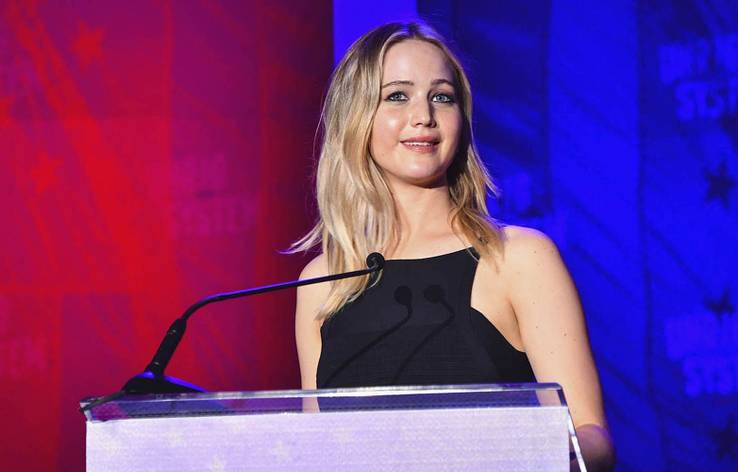 Now 27 years old, Lawrence will be upping her giving-back game by getting heavily involved with an organization called Represent.Us. A local player, the organization is dedicated to the support of anti-corruption laws that prevent the youth of America from voting because of tough policies and "red-tapism." In fact, Lawrence has committed to dedicating most of 2019 for this cause. The work she plans to do has got nothing to do with one side or another – it's more about getting the youth engaged on a more active political level. Lawrence believes you have to get the youth involved to be able to fix the flailing democracy and remove corruption.
10

She Is Still Amy Schumer's Good Friend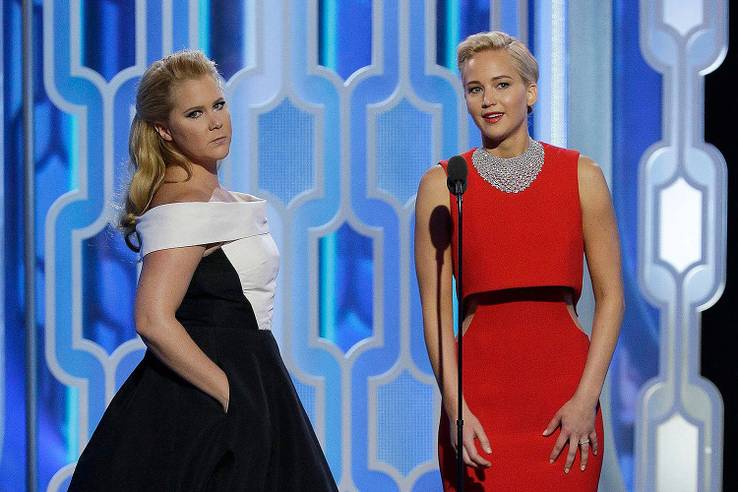 BFFs Jennifer Lawrence and Amy Schumer don't just get along like a house on fire when they are out partying; they get along all the time. Many choose to critique their friendship, thinking that Schumer's wild ways are rubbing off onto Lawrence.  However, neither of them particularly cares about what others think! So it is understood that unless they have a personal falling out of epic proportions (it has been known to happen) – 2019 will see their friendship blossom more. Apparently, both of them are also planning to collaborate on a movie where they will play dysfunctional twins in a story that is both funny and sad.
9

She Is Keeping It Low Key With Her Romantic Life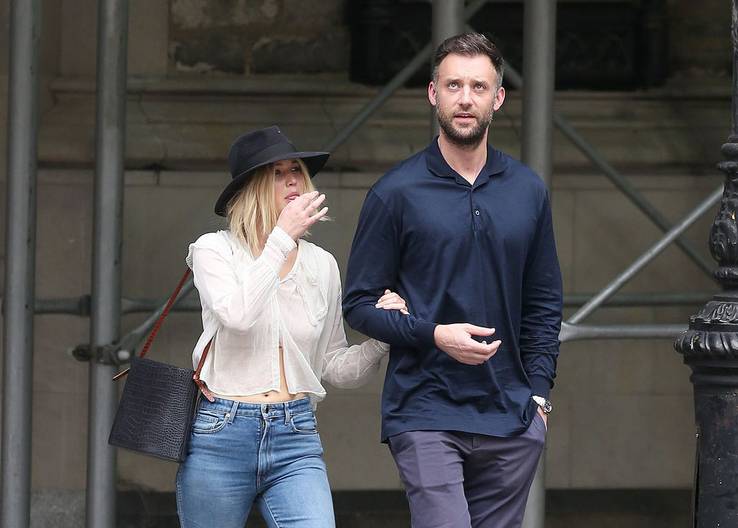 Lawrence has a pattern; she dates someone, breaks up, and then mopes about it. It happened with her and actor Nicholas Hoult, then Coldplay singer Chris Martin and finally the director of her 2017 movie Mother! Darren Aronofsky. She told the media that after a breakup she's usually good for a while in single mode, but then she begins to get lonely again. First, she loves her newfound freedom and then it starts to depress her. As of August 2018, she is seeing New York City art gallery director Cooke Maroney. Clearly, her choices in men seem to be getting low key as she seems to be preferring intellect over fame. Here's hoping 2019 sees her happy and still in love…
8

She Is Excited To Be In Spielberg's Next Project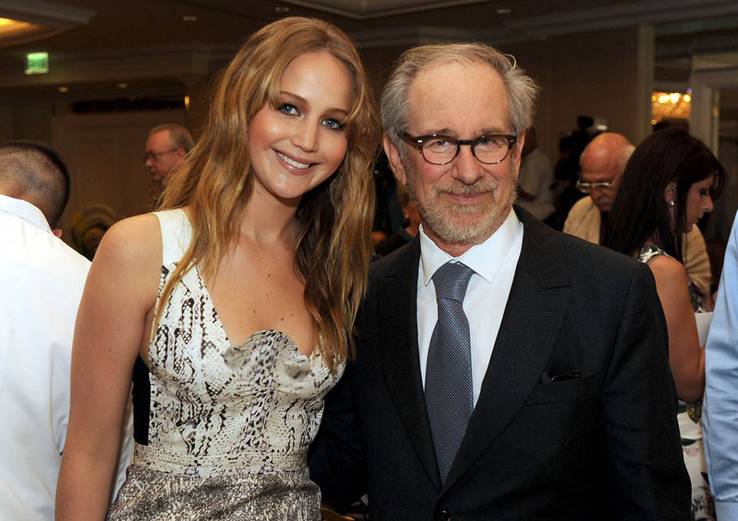 Yet again, Lawrence will be acting a biopic – this time playing Lynsey Addario, the award-winning international photojournalist. Addario became famous for her stark photography of conflicted areas and has been in precarious situations many times. She was taken by the Libyan army in 2011 before being released. She published her memoir in 2015, and the movie rights have been snapped up by none other than Steven Spielberg.
7

She Is Focusing On Remaining Her Normal Self
Despite being cast in every dream director's movie and having far more money that she can actually spend in a lifetime – Lawrence calls herself the most boring person on earth. Plus she still sees herself as pretty normal. Lawrence says that while she may not be able to step out as normally and as casually as she could have pre all the fame, she still leads a rather boring social life. She claims that all she does is sit around her house with her friends at home – wild parties are still pretty much not the norm with her because she doesn't like to go out. We guess 2019 will see the same grounded her…
6

She Will Star In The Next Cameron Magnum Opus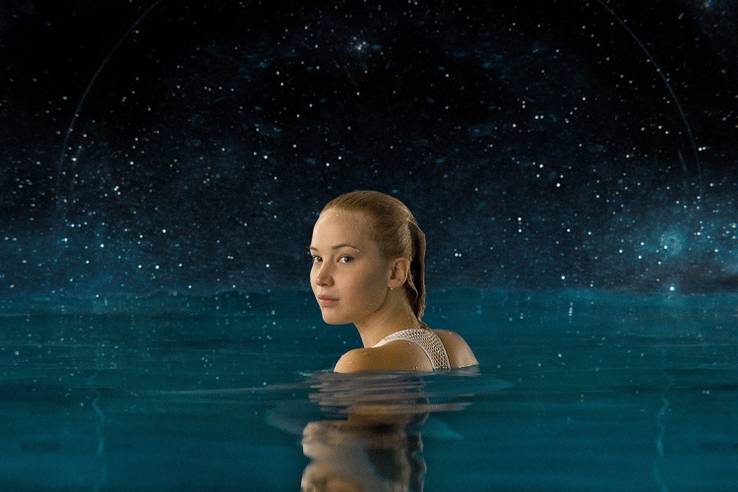 Perhaps Lawrence has sworn to pick up movies based on real-life characters only, which is why we should be seeing her in The Dive, James Cameron's work in progress. The Dive is based on the book so written by Francisco "Pippin" Ferreras, about his late wife and champion diver Audrey Mestre. Audrey passed in 2002, just after three years of marriage and Cameron promised that this Lawrence-starring flick would probably be as big as Titanic.
5

She Might Redecorate Her Mansion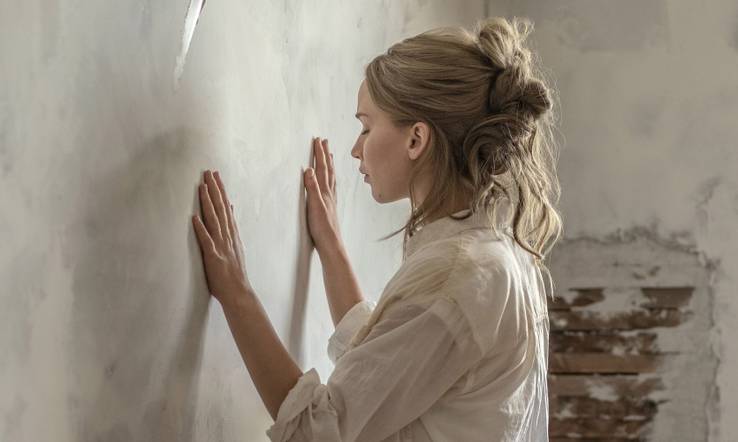 Lawrence bought and did up her house before she was 25, and now she clearly regrets her "Vegas-style" bedroom – admonishing her fans that no one should ever decorate before they hit 25 at least. So 2019 should see her decorating her home in a more mature and evolved way. In a Vogue interview, it is mentioned that a portrait of her dog Pippi (commissioned by Lawrence's mother) hangs in the barely-used gym. Plus that grand pool of her has been used only once. Such is the life of a popular actor – she's more out of her house than in it, so its remains hardly used.
4

She Will Be Back As Mystique In X-Men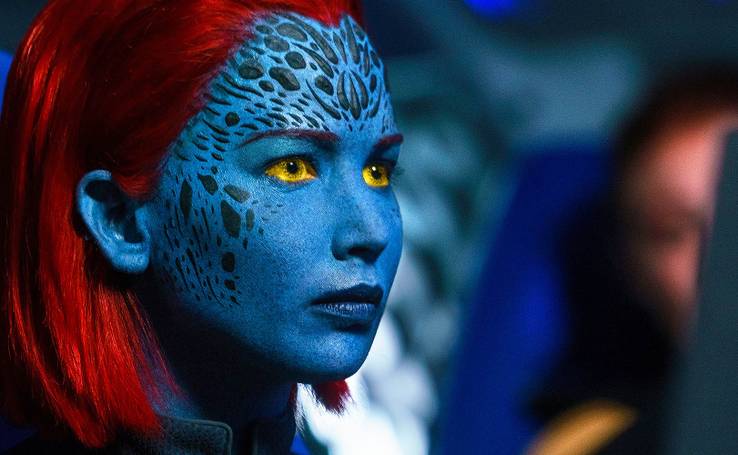 Finally, as a breath of fresh air, comes Lawrence's reprisal of Mystique in X-Men: Dark Phoenix which will also star Jessica Chastain, and Michael Fassbender. This is despite Lawrence's contract having run out with X-Men: Apocalypse. It said that Simon Kinberg's script was so good it managed to rope back Lawrence and Fassbender. Mystique seems to have evolved with the movie – she is more blue, more yellow and the hair is far more red than orange.  The movie is slated for a 2019 February release and Lawrence will only excel in the role that first made her famous.
3

She Will Still Be As Goofy And Relatable As Ever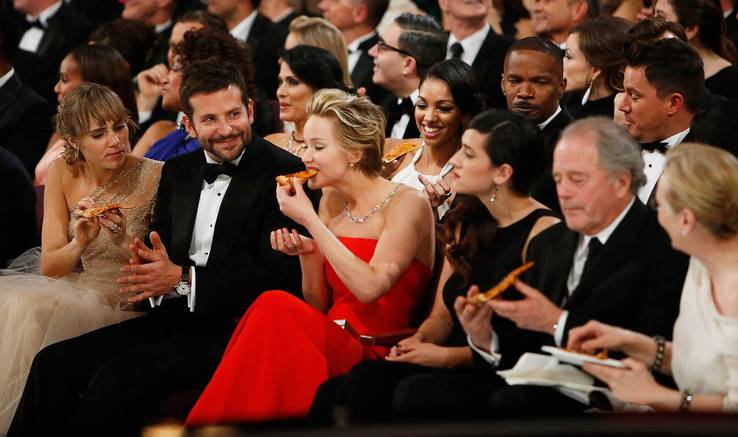 If you tell Jennifer Lawrence that she needs to diet, she is likely to throw you out of the room. As an actor, she does need to eat healthily and we are sure she does. But this woman totally lives for food and is unafraid to show it – and we love her for it. So we hope, for both her sake and her fans' that she doesn't change. In an industry that prizes unrealistic beauty standards, for Lawrence to openly admit she loves food is pretty cool – and sets new standards in an otherwise artificial world. Sandwiches, pizza, pasta; she loves them all with equal fervor.
2

She Will Take A Well-Deserved Break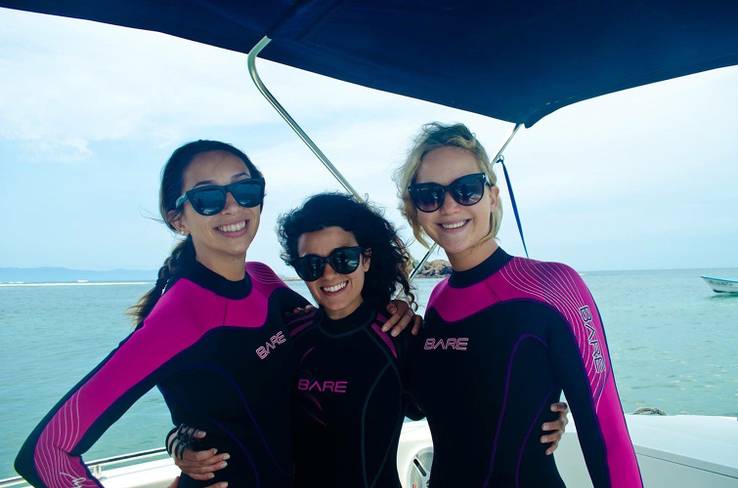 So as far as we can see in 2019, Lawrence will appear in bolder, more real-life roles – pushing herself as an actor as much as she can. She will continue to be the adorable loudmouth she is, and speak about issues that affect female actors in Hollywood. Plus, she announced that 2019 will be a break year for her – as she half-jokingly admitted to Stephen Colbert that she was miserable. She has been working hard and non-stop for more than a decade, and it's time for her to sit back, kick off those heels and reap the benefits of the hard work she put in. Plus her activism will take on an important role; while she will continue to work on any of her signed ventures if the schedules are announced. Se we will see a lot of her in 2019 as well!
1

She Will Play A Major Figure From Iceland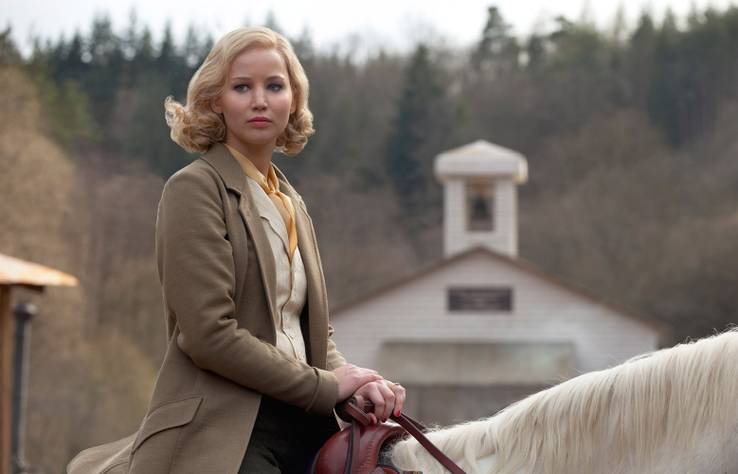 The news is that Lawrence will soon be portraying the role of Agnes Magnusdottir. The movie, dubbed Burial Rites, will be directed by Luca Guadagnino and not only will Lawrence be acting in the movie – she will also be a producer. The film is a direct adaptation of Hannah Kent's novel by the same name that was released in 2013. Clearly, Lawrence is moving on to the deeper and darker realms of acting.
Source: Read Full Article