We've heard the expression "it's like comparing apples to oranges" applied to so many different cases and as weird as it sounds, you could apply the expression to Hollywood as well! In order to survive in Hollywood, it seems apparent that you must cement your unique identity as soon as possible! Celebrity parents seem to be taking this cue to heart; for the last decade or so, more celebrity babies are being born with more and more unique monikers, therefore solidifying the next generation of actors, actresses, and singers are never forgotten!
As an expectant Hollywood parent, presenting your child with an uncommon name isn't a new practice; legendary rock and roll musicians have been naming their children after objects a little more on the bizarre side since the beginning of time; did you know The Rolling Stones' guitarist Keith Richards named his first daughter Dandelion in the mid Sixties? Her name might be considered a bit tame by today's standards of uniquely quirky celebrity kid names, but it still grabs your attention! As bizarre as some famous celebrity children names may sound, the idea does make some sense. Cementing your celebrity child's identity with an off-the-wall name might be the key to making sure they are given a secure fame status for the rest of their lives!
No matter how many uniquely cool celebrity kid names there are, some names are still truly admirable for being so bizarre. You have to hand it to these celebrity parents; there are some unique inspirations behind these trendy baby names. All of these featured names have a story behind them; were Gwyneth Paltrow and Chris Martin going through a fruit phase when Apple was born? What inspired Busy Phillips to name her daughter Birdie? Read on!
30

Thing: Bear Blue Jarecki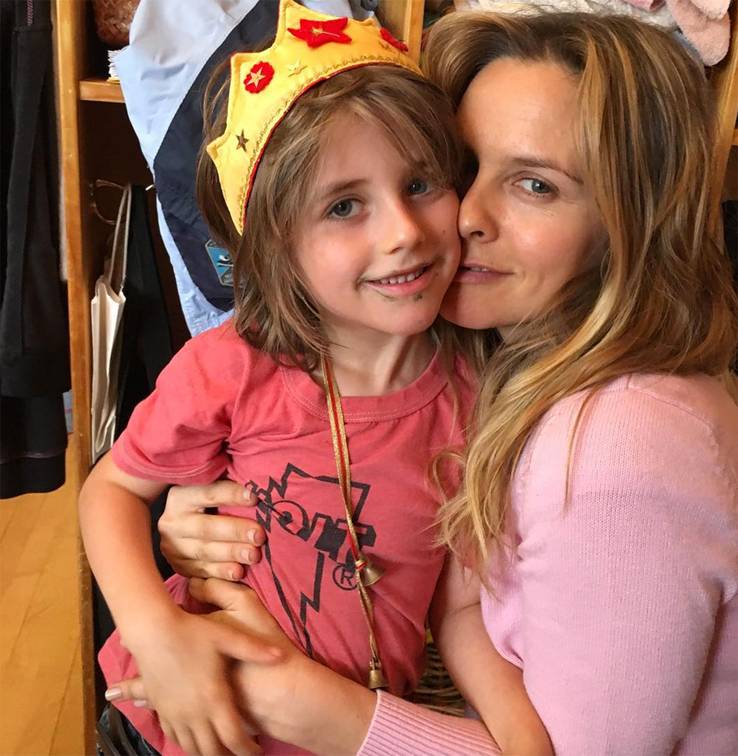 If Alicia Silverstone is anything like her most famous character Cher Horowitz from the classic '90s film Clueless, we could conclude she loves to make a memorable impression! She certainly did so with the birth of her son Bear Blu Jarecki! When Alicia gave birth to Bear in 2011, the world collectively scratched its head; why would Cher Horowitz name her son Bear? Wouldn't she be "totally buggin'" about his name? After Bear was born, Alicia opened up to Us Weekly about the origin of his name; she told the publication,
"We had narrowed our list to five boy names, and we couldn't really decide."
When Alicia and her husband Christopher had some trouble with the name, Christopher's mom came to the rescue and gave the couple some pointers. Alicia added, "She suggested Bear or Blu, and I loved them both." What better to combine them both?
29

Place: Chicago West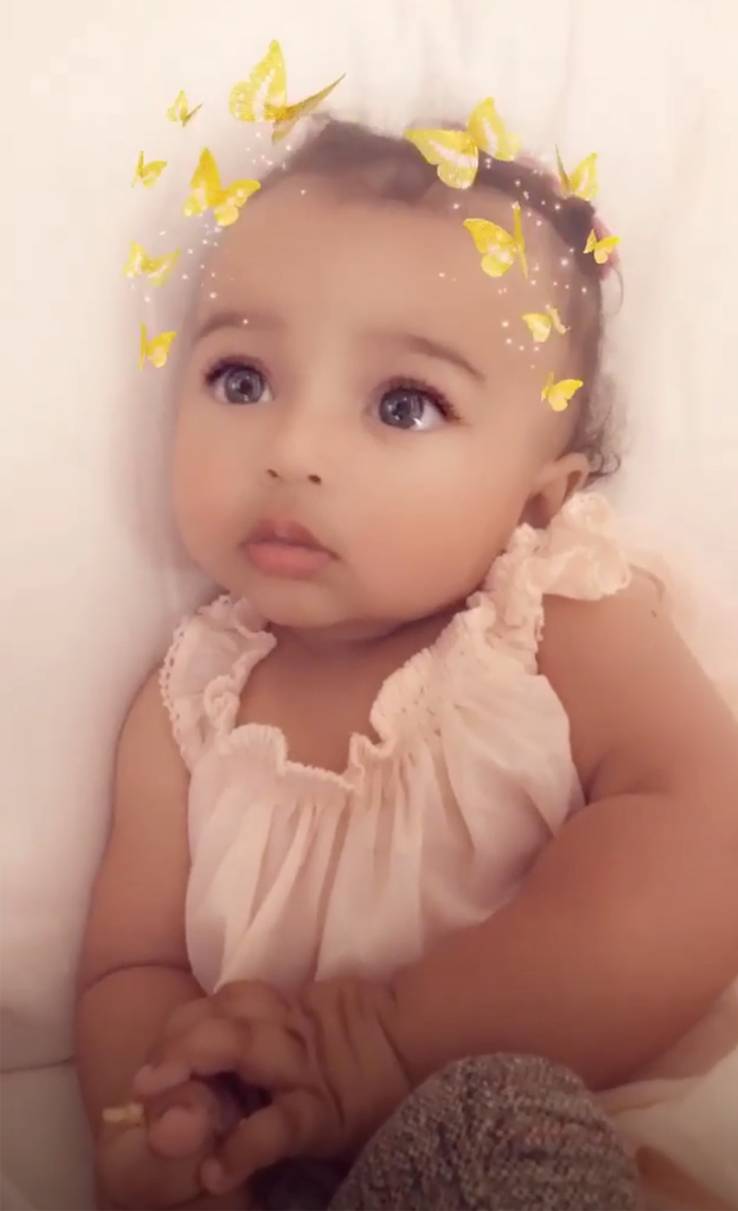 The Kardashians are no strangers to giving their children unique and memorable baby names, but the inspiration behind Kim and Kanye West's daughter Chicago seems to belong to Kanye; fans of Kanye's music know he is incredibly loving toward his birthplace of Chicago and has included many references to Chicago through his music. However, an article in Time about the roots of Chicago's name puts the breaks on any Kanye trivia aficionados;
"The origin story behind the word that would become Chicago West's first name was debated by historians for some time and involved North American dialects, odd smells, and botany."
Like Kanye's lyrics, Chicago's name origin is incredibly intricate!
28

Thing: Birdie Silverstein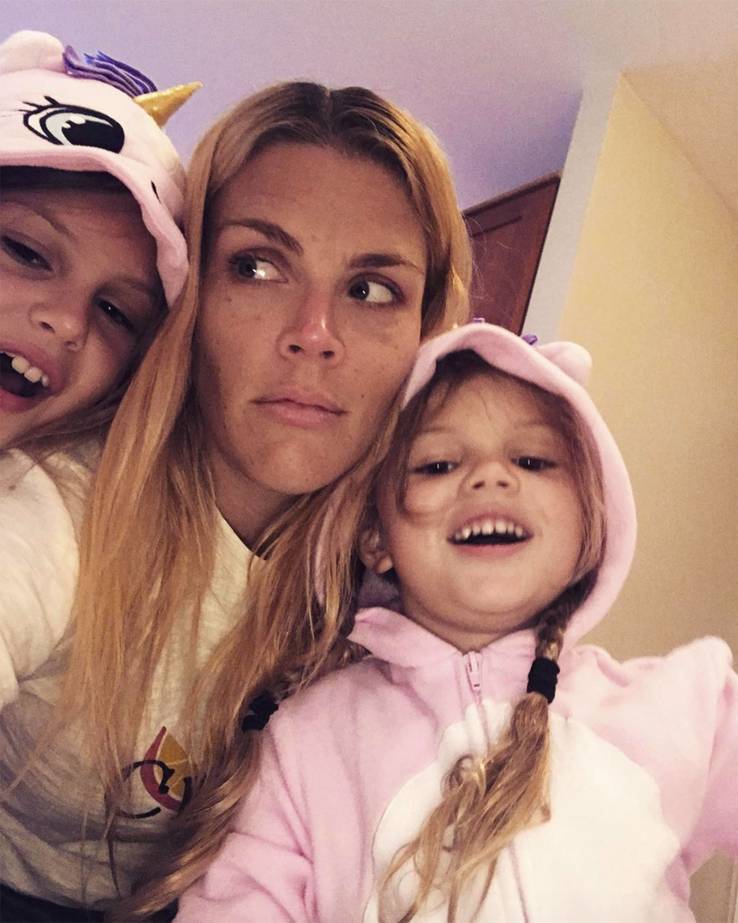 As I write this, it is Birdie Silverstein's 10th birthday! There's plenty to celebrate about Busy's first daughter, who makes the occasional appearance on her famous Instagram stories and posts; Busy frequently shares pictures of Birdie's adventures, like her days at camp, and the mother and daughter jam sessions on Busy's stories showcasing Birdie's favorite songs! Birdie has been a trendsetter for her entire life; after her sister, Cricket, was born, Busy and her husband Marc's compelling name choices became a trending conversational piece. In an interview with The Today Show, Busy was asked about the meaning behind Birdie and Cricket's names. She said,
"Since I grew up with a nickname, Busy being short for Elizabeth, when my husband and I started to have our babies, we decided that if we wanted to call our kids something, we would just name them that thing that we wanted to call them."
Busy and Marc's decision is to the point and personal, everything you'd want in a name!
27

Place: Bronx Wentz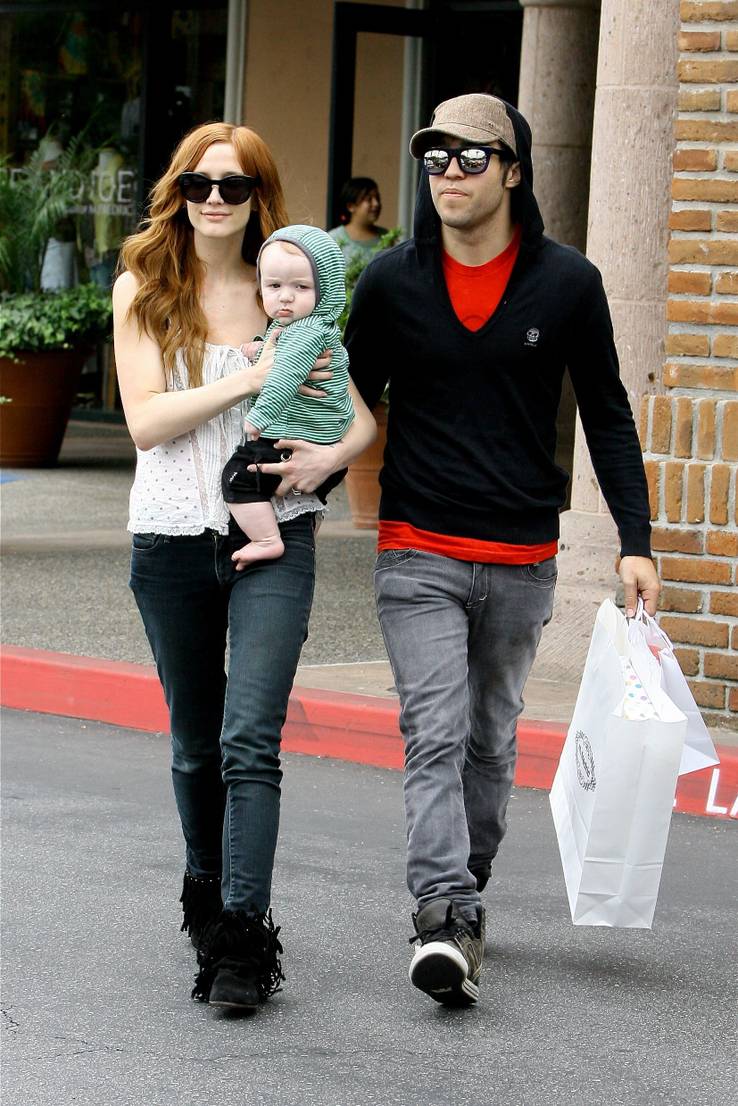 Ashlee Simpson and Pete Wentz were a match made in the hearts of skater girl/pop-punk lovers everywhere, and it's a little sad to remember they didn't work out. Thankfully they did create something long-lasting and memorable; their son, Bronx Mowgli! It was the perfect reflection for a couple who were both fond of eyeliner and harbored a love for words, (remember Fall Out Boy's long song titles?), but what's the real story behind Bronx's name? When Bronx was born almost a full decade ago, E! did some digging into the origin of Bronx Mowgli. Turns out, the couple really dug Disney;
"Mowgli was the name of the little boy in Disney's classic cartoon film The Jungle Book."
A personal reference to a couple's favorite film adds such a personal touch. Of course, Bronx is named after the borough in New York City, making us wonder if the location was central to Ashlee and Pete's relationship? Simpson-Wentz mourners can smile, though; the couple was recently spotted together supporting Bronx at a tennis lesson!
26

Thing: Blue Ivy Carter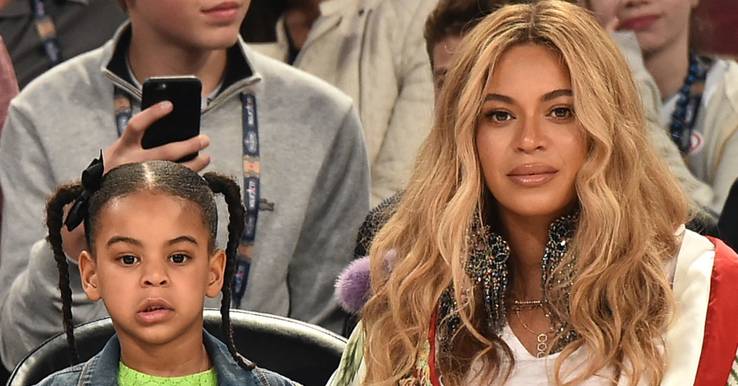 The world already belonged to Beyonce before 2012, but January 7, 2012 will always be remembered as the day the "beyhive" got a little bigger! Blue Ivy Carter entered the world on January 7 and almost immediately, the planet spun around in curiosity. What was the meaning behind the name bestowed upon the newest member of music royalty? Beyonce and Jay-Z' history as a couple was already filled with meaningful inside references before Blue Ivy's birth, and according to globalgrind.cassiuslife.com, the origin of Blue Ivy's name is full of them. "Blue" holds a lot of meaning for Jay-Z. The site notes,
"Jay-Z's franchise albums have been called The Blueprint. Blue consists of four letters, which can be linked to Beyonce's love of the number four, and a tribute to her husband."
The site goes on to detail the significance of Ivy. "Ivy contains the roman numeral IV as its first two letters, which we all know is the number four."
25

Place: Brooklyn Beckham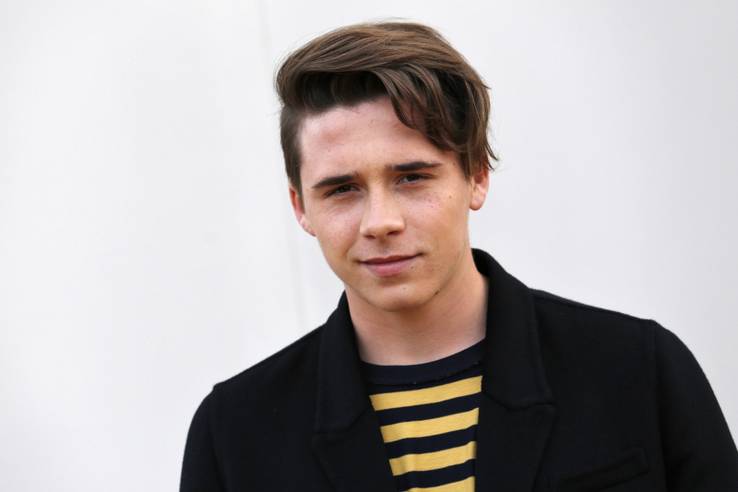 The birth of Brooklyn Beckham was such a cultural event; Victoria Beckham was a member of the most popular girl group on the planet at the time, and David Beckham was a star player for Manchester United. Together they were celebrity British royalty and the news of the arrival of their first child was a whirlwind event in popular culture; there's nothing more exciting than the junior version of beautiful celebrities!
At first glance, it makes sense to assume Victoria and David had named their first son after Brooklyn, New York, but this is actually not the case! When Victoria penned her memoir Learning To Fly, she revealed the actual origin of his name. According to an article in People, the couple still had a significant connection to Brooklyn; Victoria found out she was pregnant while in New York! Beckham explained,
"We already knew he was a boy so I knew he could end up a footballer, so it had to be a name that was a bit blokey. I had always liked the name Brooke, and then we suddenly thought about Brooklyn. I'd always liked it as a place, it's very multicultural, very grounded.
And it was only afterward that I realized how appropriate it was because it was in New York that I found out I was pregnant."
24

Thing: Bluebell Halliwell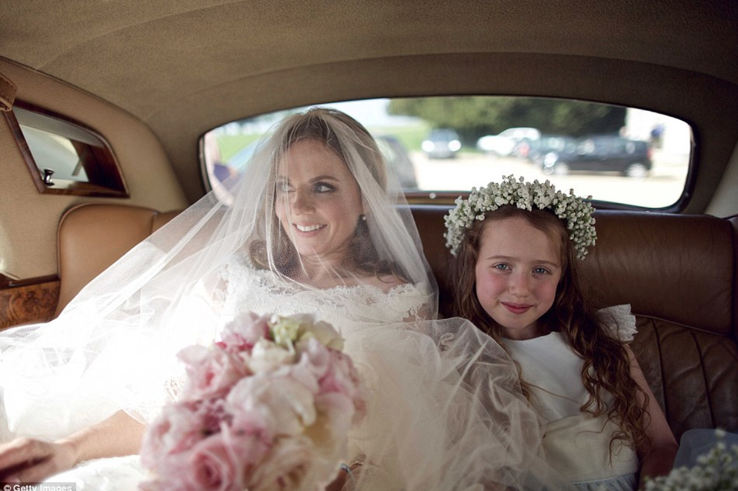 It seems to be a trend within the Spice force for the girls to name their children after significant figures in their lives! Geri "Ginger Spice" Halliwell became a first-time mother in 2006, unknowingly setting the bar very high for enviable child names. Her daughter is known as Bluebell Madonna Halliwell and her name is quite meaningful. After Bluebell was born, Geri explained the delicate meaning of the name chosen for her daughter. Halliwell explained to Hello,
"What really clinched it for me was my mother telling me that the bluebell is increasingly rare, so it's a precious flower, which seems just right for my daughter."
Bluebell's middle name is even sweeter. She went on to say that she "[chose] the middle name in honor of one of her heroines." The tribute to Madonna could set the standard for Bluebell to be a material girl at an early age!
Featured Today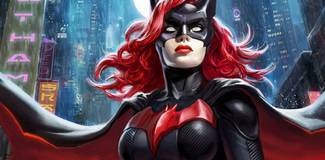 12 Things Fans Should Know About Batwoman (12 About Ruby Rose)

20 Celebs Over 35 Who Got Pregnant In 2018

20 Things The Korean Hulk Spends His Money On (That Lindsay Lohan Can't Afford)

23

Place: Kingston Rossdale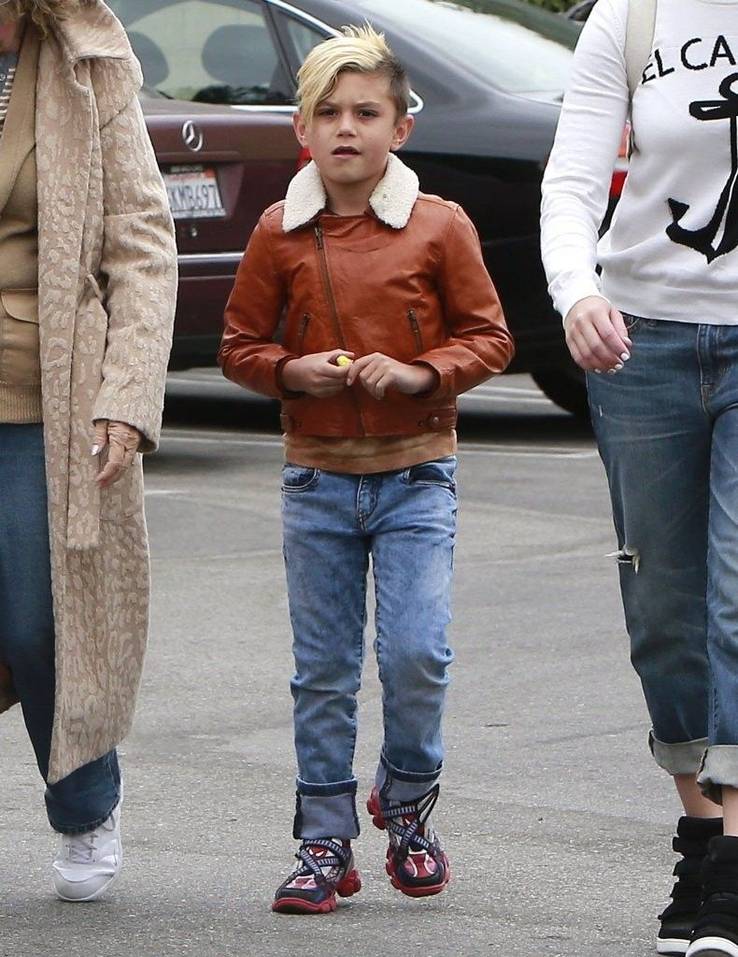 The passage of time is incredibly weird and happens incredibly fast, especially in Hollywood, and celebrity relationships can change without warning. Today Gwen Stefani's partner is the country musician and reality television star Blake Shelton, but for many years, Stefani was married to the frontman of Bush, Gavin Rossdale. She has two children with Rossdale, and not surprisingly, they both have names appropriate for the offspring of rock and roll children. The first Rossdale child is named Kingston, and his name is reflective of the many places the couple had encountered over the years!
The origin of Kingston's first name is very coastal; according to NameBerry, Kingston meant "king's town" and is incredibly English, which makes sense for two traveling musicians!
Gwen once spoke to Kiss FM, confirming a tinge of rock star within her son; she said, "Kingston is in the terrible twos. Gavin [Rossdale] calls him Sid Vicious. He [says], 'you gave birth to Sid Vicious.' I'm like, 'oops,' he's definitely got an attitude!"
22

thing: Moon Unit Zappa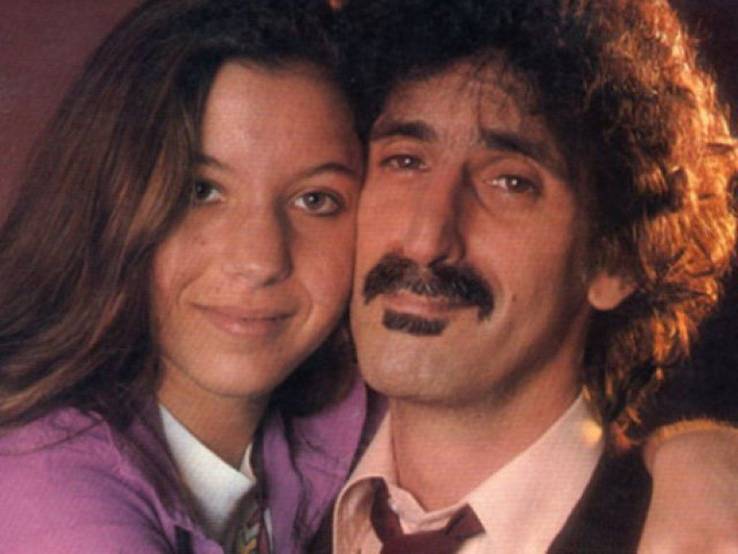 The first time I saw an example of a celebrity child's name and thought to myself, "Wow, what a world of difference Hollywood is from what I know, and how much Hollywood celebrities seem to have a completely different school of thought" was when I learned Frank Zappa had named one of his daughters Moon Unit. For those unfamiliar with the late musician's work, his music, dating back to the 1960s, was inspired by the truly bizarre. His sound was comprised of many different instrumental combinations, and his lyrics were an experiment in understanding just how much we could do with words.
Behind the scenes, Zappa was fond of providing his kids with monikers which were just as offbeat as his music. His first child's name is Moon Unit Zappa, and she later had a career of her own; she rose to fame in the early '80s for providing her impression of Valley Girls for one of her dad's songs, Valley Girl. The song had a role in popularizing Val-speak, and Moon's performance seemed to reflect her name in a way.
As for the origin of her name, Moon's mother Gail once explained,
"[Frank] once said, 'You can name it Moon or Motorhead.' So of course, I knew it was going to be Moon. You know, you're not (truly) related to your partner in life until you have a child together.
So we became a family unit, and that is the significance of Moon's middle name."
21

Place: Indiana Affleck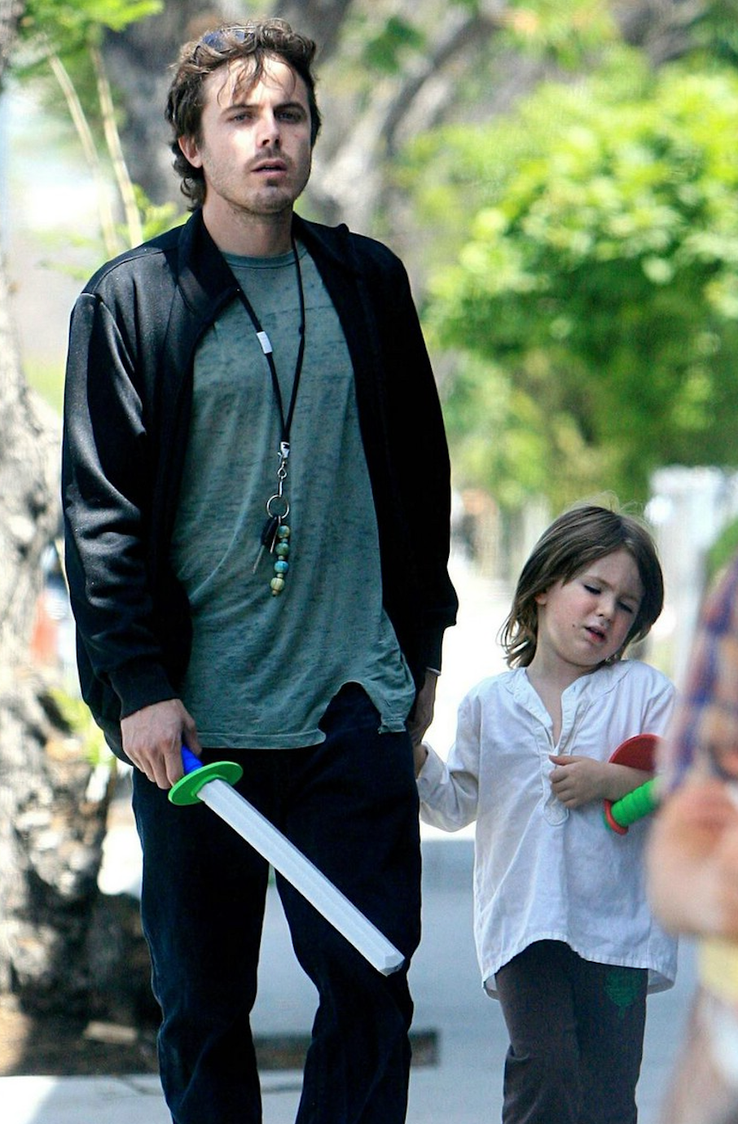 The Afflecks, of course, are quite the globetrotting Hollywood family. Ben's brother Casey Affleck and his wife's choice for their first child, a son called Indiana, might reflect this theory. While naming a child after the US state might be significant to some couples, the Afflecks put their own popular-culture-tinged meaning to their son's first name. According to The Name Station, Indiana had a double meaning for the couple. Summer Phoenix's late brother was the "hottest young actor in Hollywood," River Phoenix, who once starred in Indiana Jones and the Last Crusade, and "his birthday was August 23," in reference to Indiana's middle name, August!
20

Object: Denim Braxton Lewis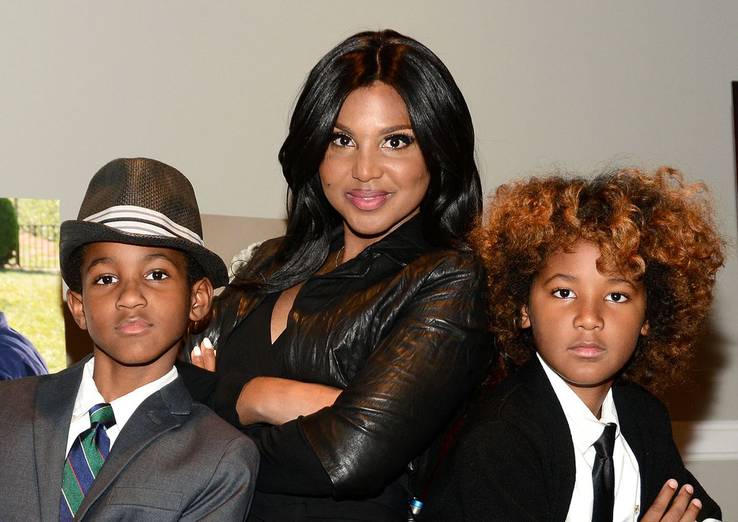 It "unbreaks my heart" to learn Toni Braxton chose a unique name for her son! Braxton's first son is named Denim Braxton Lewis, and his name origin story is really sweet. Denim's mom spoke to OK! about her choice to name her son after the material: "My son Denim, it was supposed to be spelled D-e-n-h-a-m, like Oldham, but when we were in the hospital, in Atlanta, the nurse said, 'How's little baby Den-ham?' So we started spelling it like the jean. I changed it to the jean. Some people say it's French, and some people say it's English." Denim isn't Toni's only child with an "object name"His brother is named Diesel!
19

Place: Cairo Tiahna Hardrict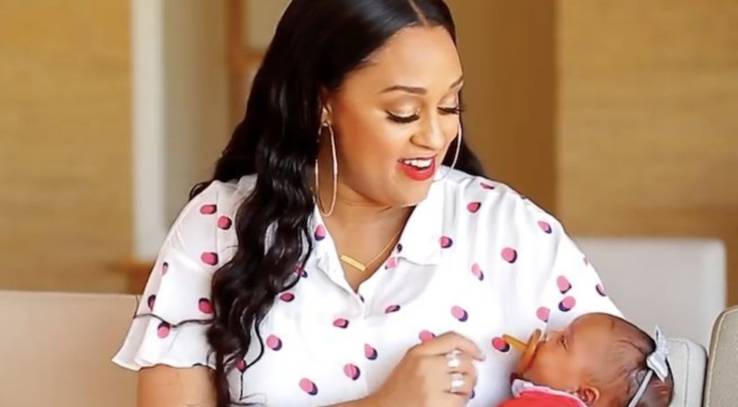 Cairo Tiahna Hardrict, the baby girl of actress Tia Mowry-Hardrict and her husband Cory Hardrict, has a very unique meaning for her name! While you might think the inspiration behind her name came from the capital of Egypt, it actually came from a very different place — the sky! In an article from Essence, it was revealed Tia spilled Cairo's name meaning in an episode of her Facebook live series. Tia said,
"Cairo, it basically means victorious. My husband was in the air, flying. He always feels like he's closer to his mother when he's up in the air. He said when he was flying, he saw the letters A, I, R, in the sky. He said he wanted the baby's name to have those letters.
Tiahna is spelled T-I-A-H-N-A, so it has Tia in there. Tiahna actually means follower of Christ. Also, Tiahna is one of the first African princesses, so she's our little princess here!"
18

Thing: Apple Martin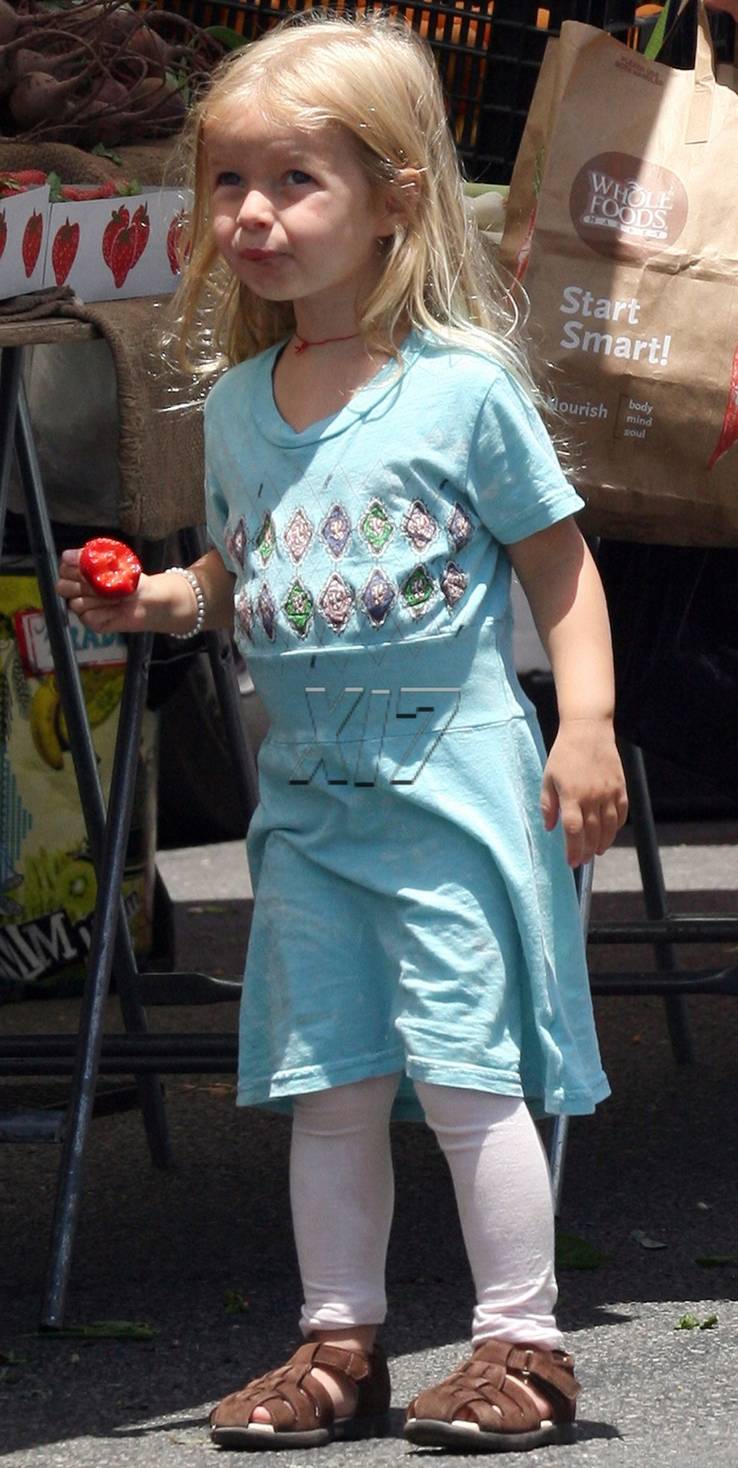 Actress Gwyneth Paltrow and her former husband, Coldplay mastermind Chris Martin, set a standard for celebrity baby names when their daughter Apple was born fourteen years ago! Apple was the first child for the couple so she had to make her mark on popular culture history. Apple wasn't the only contributor in her birth story to make an impression; her parents were captivated by the name chosen for the daughter of Chris Martin's booking agent. Chris and Gwyneth decided to name their firstborn after Marty Diamond's daughter Apple, as per an article in People published shortly after Apple Martin's birth.
17

Place: North West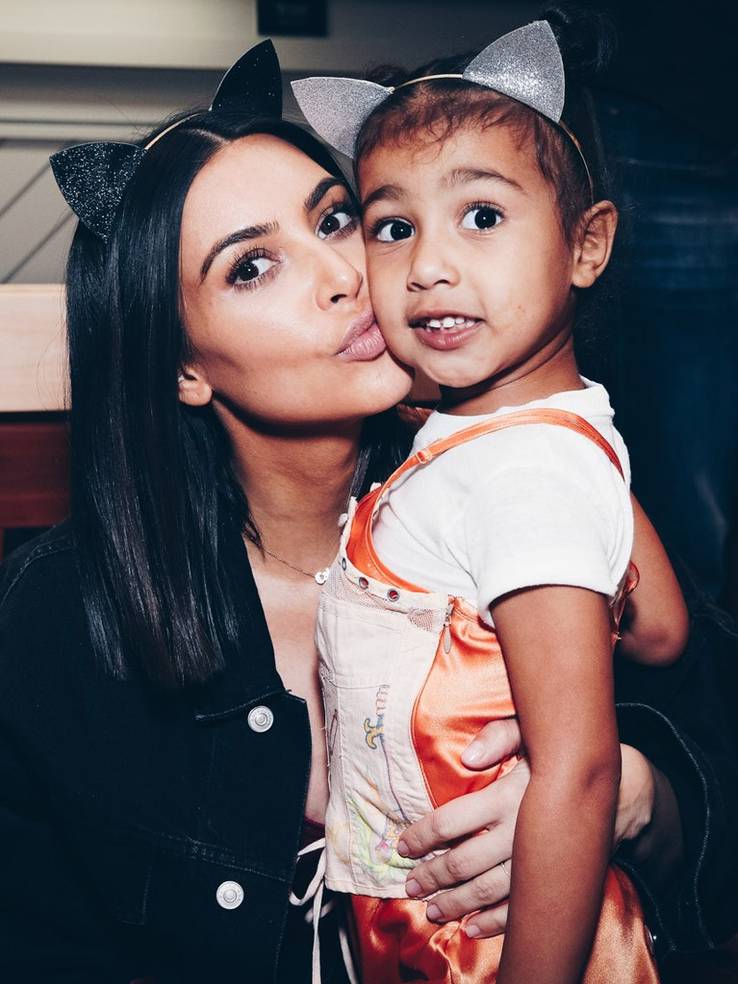 Now, the meaning of the name Kim Kardashian and Kanye West gave to their first daughter North West might seem a bit confusing after all "north-west" sounds like a directional location on a map, and this logic seems to apply for "Kimye" in a way. When the couple was asked for the inspiration behind North's name, Kim and Kanye told an insider source that North was "meant to represent new heights," according to the Huffington Post. In true Kanye fashion, North's name inspiration remains thought-provoking. The same source also added,
"the duo believes North is their highest point together as a couple."
The highest point of direction? Perhaps it's full of spiritual meaning private to Kim and Kanye. One thing is for sure; we'll never forget her name!
16

thing: Everest Lucas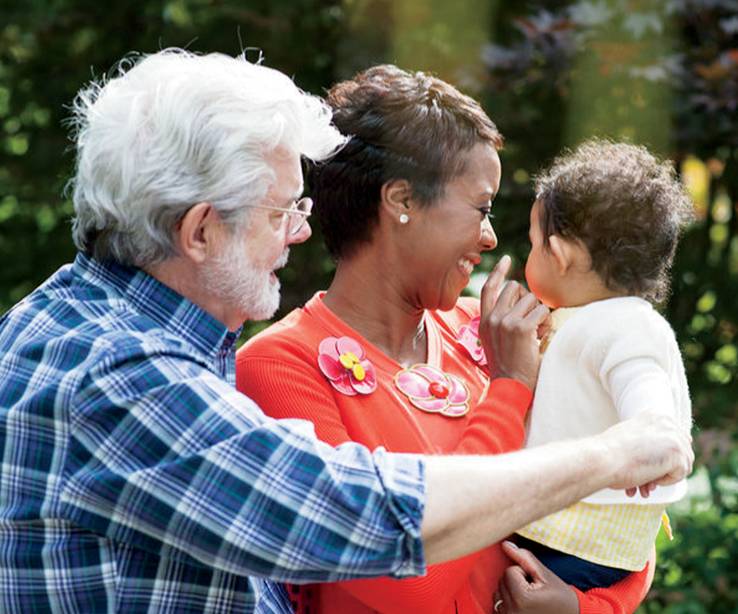 In one of the cutest family photos ever taken, George Lucas poses with his wife, Mellody Hobson, and baby daughter Everest, who is now five years old, it could be a blueprint for one of Lucas' future films! The critically-acclaimed director and investment banker and president of her investment company both have impressive resumes and the couple could add another entry on their collective resume; parents!
Parents.com notes the baby girl's name holds a lot of personal meaning. Not only is Everest "the world's tallest mountain," it also makes sense "George picked a place name for his other famous creation — that would be Indiana Jones — it's an appropriate choice." If you will, Everest's name is out of this world, if you ask me!
15

Place: Memphis Aldean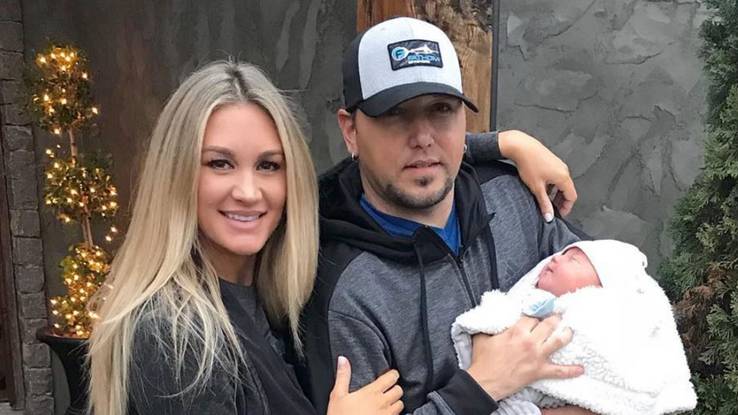 Country musician Jason Aldean certainly has a relationship with the state of Tennessee! Being a country singer, his presence in Nashville is pretty cemented. Turns out, the city of Memphis holds a great bit of meaning to Jason and his wife Britney. Speaking to Country Weekly, Jason revealed there is another king in his life besides his first son. He said,
"I've kind of been infatuated with Elvis since I was a little kid, just always watching documentaries and stuff on him. It had a little bit to do with that, and honestly, I didn't want him to have something that wasn't very common."
Cementing the love for Elvis is always a surefire way to make sure music is always present in the lives of the next generation!
14

thing: Maple Bateman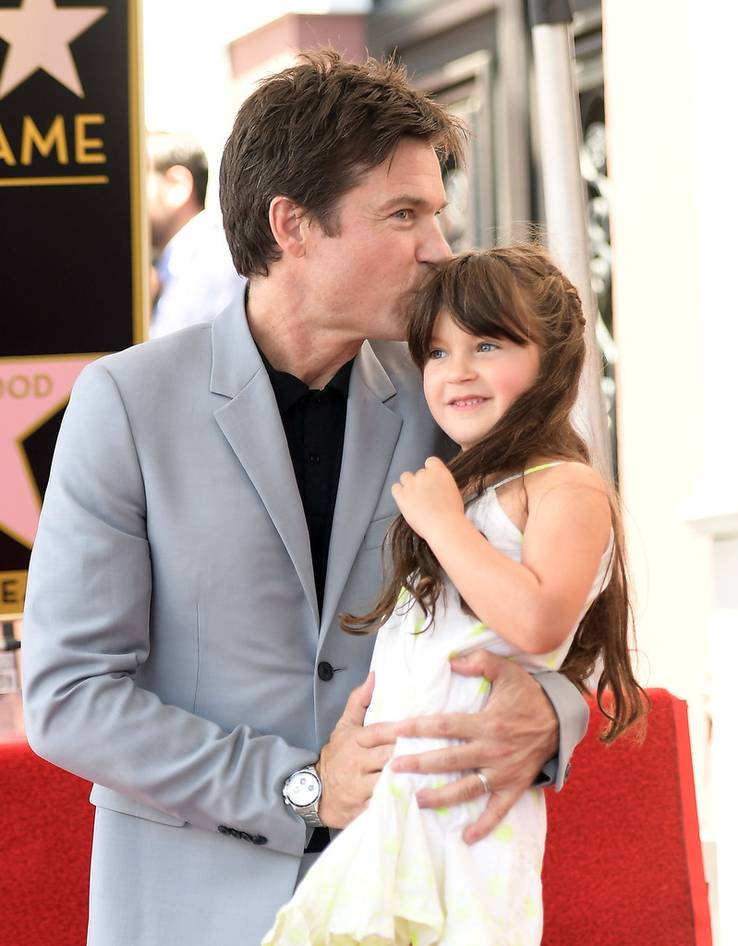 Okay, this name is pretty sweet! Actor Jason Bateman named his daughter Maple Sylvie, which of course reminds us all of maple syrup, but Jason and his wife Amanda had other plans for their daughter. The Washington Post reported upon Maple's birth that her name was influenced by "maple like the tree, and Sylvie, meaning "woods" or "forrest" This revelation simultaneously killed our breakfast cravings and made us let out a collective "aw" for the couple who clearly intended for their daughter to be a child of the Earth!
13

Place: Phoenix Robert Lachey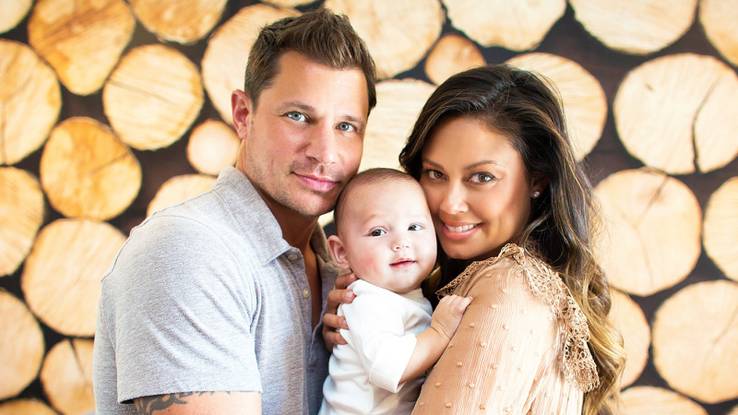 Nick and Vanessa Lachey have been one of the sweetest celebrity couples to watch and evolve over the years, and their story only got cuter with the birth of their son, Phoenix James Lachey! The couple wasn't new to the whole parenting thing; Phoenix's delivery marked their fifth child. The couple had been known to be influenced by different locations enough to name their children after them. Their son Camden is named after the city in New Jersey and their daughter Brooklyn is named after the New York City borough.
Knowing these bits of information, it wouldn't be out of the blue to assume Phoenix might have a little Arizona influence in his name, perhaps. A Romper article stated, "For now the new parents have stayed mum on the inspiration behind his name." Regardless of his name origin, Phoenix James is a blessing; he was born prematurely on Christmas Eve of 2016.
12

thing: River Rose Blackstock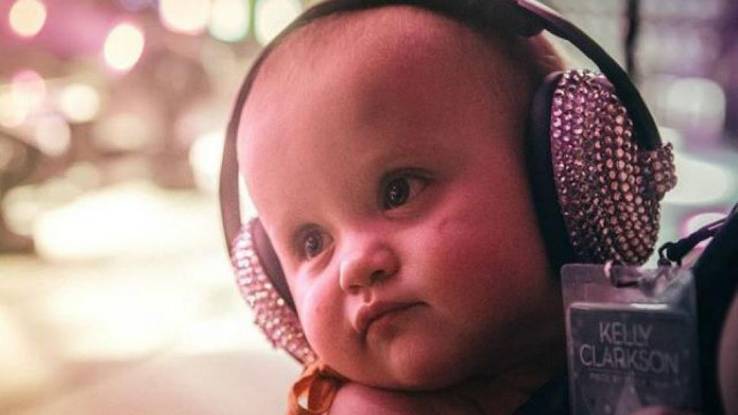 The picture of River-Rose Blackstock above is not only painfully cute, it also solidifies her roots in music! River-Rose's mother is the songstress Kelly Clarkson, and her grandmother is the country music legend Reba McEntire! River-Rose's origin is already musical, and the inspiration behind her name has been used as inspiration in many songs, but Clarkson and her husband Brandon Blackstock decided to get in touch with nature for their daughter's name. Clarkson joked to People, "We live on a river, so it really wasn't that creative." Despite Kelly's joking response, the name River holds significance for the couple. She goes on to add in the article,
"We were outside on our balcony, and we both looked at each other and were like, 'What about River? That's kind of cool."
The girl's middle name is a nod to her maternal grandmother. Kelly added, "It's my mother's maiden name, and I love alliteration!"
11

Place: Tennessee Hawkins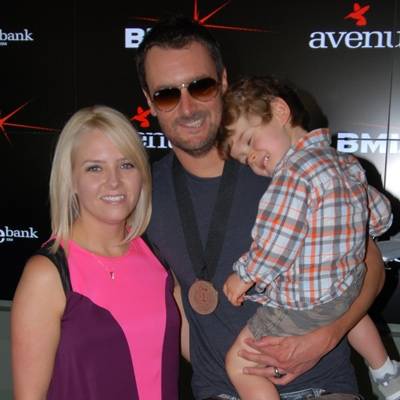 Music plays such an inspiring role in the lives of so many people, so it's always heartwarming to see musicians' journeys reflected in their children's names! Eric Church is one of them, and he gave a nod to the state where it all started: Tennessee! Tennesse Hawkins Church was born in February of 2015, and already displayed some musical roots; according to People, Eric decided to tell the world of his upcoming fatherhood by "tweaking the lyrics to a song during a concert in September [of 2014]."
10

thing: Olive Barrymore Koppelman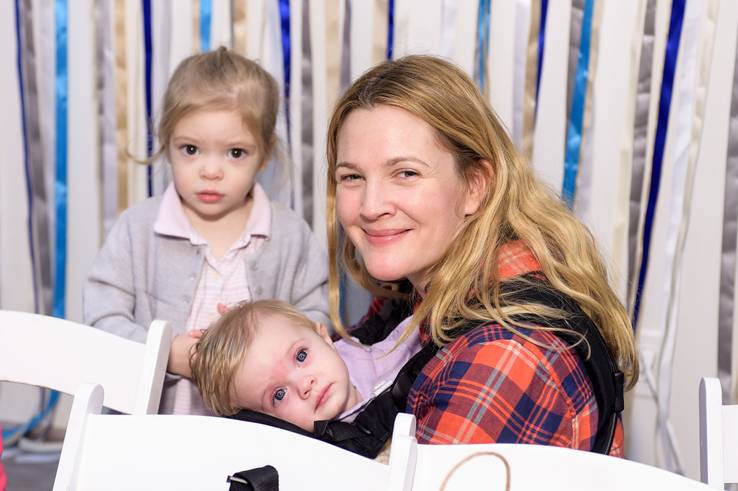 The story of Drew Barrymore's career has been marked by many unique aspects; she starred in an Oscar-winning film when she was an age where the rest of us were hanging out in the first grade! It's no surprise that Drew would have a lot of unique attributes in her personal life, too. Her first child was given the name Olive! Upon learning the origin behind her name, choosing Olive really does make more sense than you would think; Drew revealed during a taping of The Ellen DeGeneres Show, "I was reading a book with my husband. I was three months pregnant, and they said, 'Your baby is the size of an olive.' And that was it. We never looked back!"
9

Place: Israel David Dillard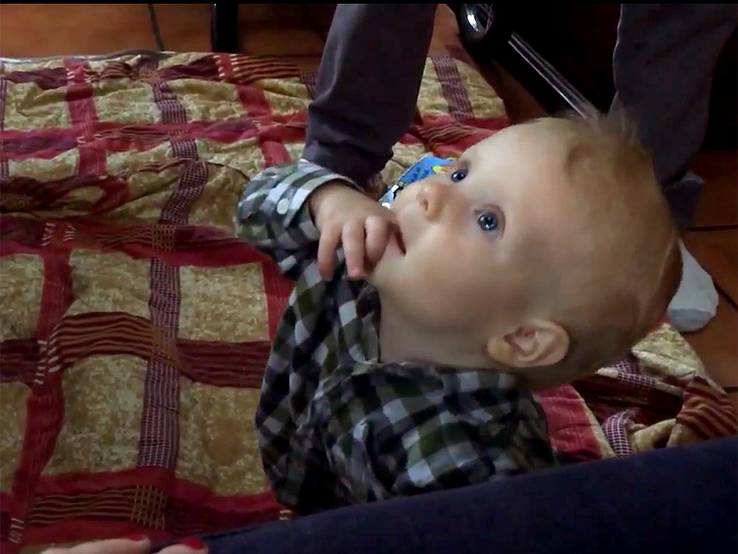 It goes without saying, the members of the Duggar family, who are famous for their reality show 19 Kids And Counting, (a number of children beyond the comprehension of reality), are familiar with choosing baby names. It's easy to be dismissive of hearing the birth stories of the new additions to the family, but they are all unique while being rooted in the family's strong ties within their faith. Jill Duggar-Dillard and her husband Derick named their first son Israel David, which, according to Christiantoday.com, has deep meaning for the couple, who announced their son's name via the Duggar family blog.
"Israel means God will prevail." The article went on to state, "The blog further shared that back in September 2011, Jill and her family traveled to Israel as part of their world tour, and the Duggars considered it the 'trip of a lifetime' because it made God's word come to life."
8

thing: Arrow Ackles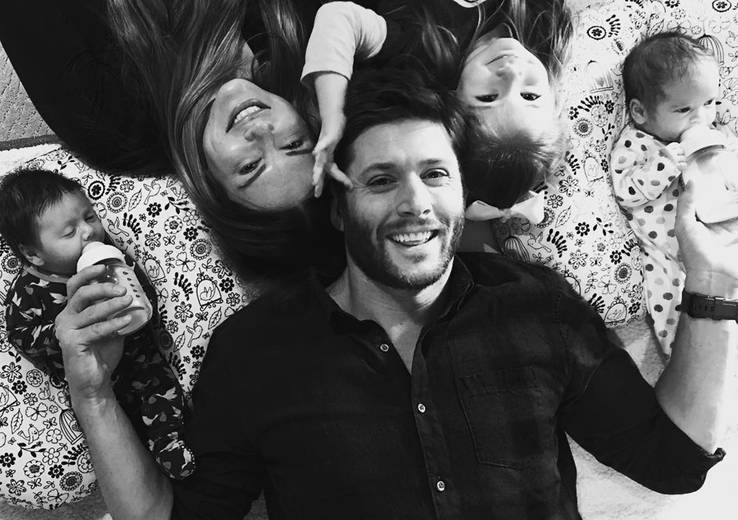 Jensen and Danneel Ackles are one of the most beloved TV couples in modern history; she was a cast member of the long-running teen drama One Tree Hill, and her husband Jensen has a very similar story; he stars on the even longer running series Supernatural! The couple gives us serious goals with their frequently shared photos of their expanding family on Instagram, including this photo featuring the couple's twins Arrow and Zeppelin, born in 2016. Arrow, the daughter of the twin duo, got her unique name in an effort to match her initials. Jensen revealed, "We wanted an AA name, and we both liked Arrow."
7

Place: Indiana Hawke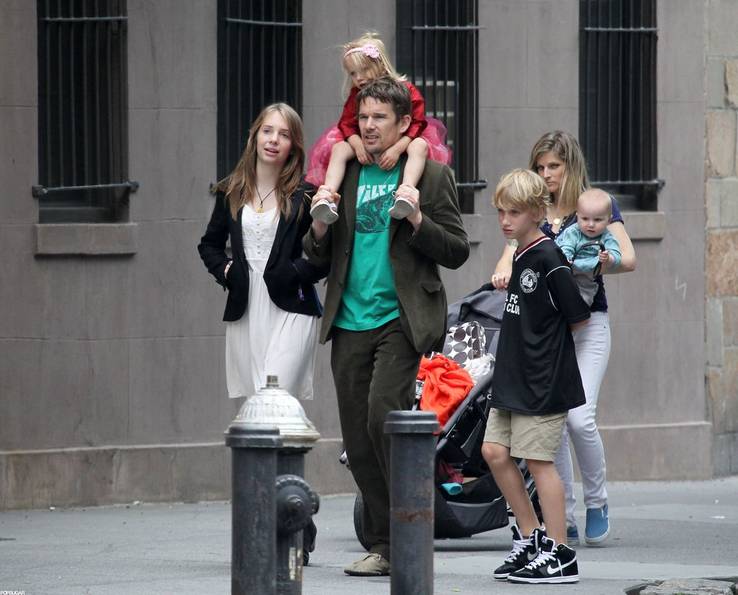 While Indiana has appeared on this list more than once, the meaning behind the name chosen for the respective celebrity tots are all meaningful! Ethan Hawke is a member of the imaginary "Indiana club," too. Not surprisingly for the actor, who has been described by multiple outlets as being notoriously private, has never said anything publicly about any specific reasons why he named his daughter Indiana, leading celebrity baby name sleuths to assume Hawke and his wife, Ryan Shawhughes, have some personal connections to the state of Indiana.
6

thing: Onyx Solace Morrissette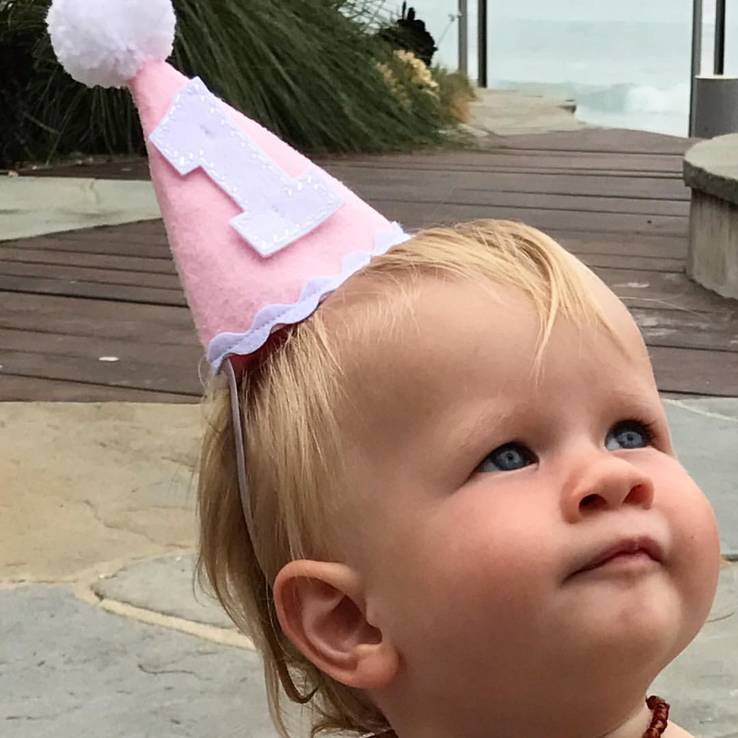 Alanis Morrissette is one of the most unique musicians and famous figures of the last twenty years, so it is extremely fitting she would name her daughter Onyx Solace. It sort of sounds like the name of a hidden track on Jagged Little Pill!
The name seemingly had no special meaning to Morrissette and her rapper husband, Mario "SoulEye" Treadway, but Bustle came up with several theories as to a specially tailored meaning behind the name! According to the outlet,
"The name seems to suggest the strength and stalwartness that Morissette — who is an outspoken feminist — would likely hope for her daughter to embody.
With that meaning in mind, the name seems like a wish, something that this mother hopes for her daughter as she grows and goes through life."
5

Place: Georgia Marie Thompson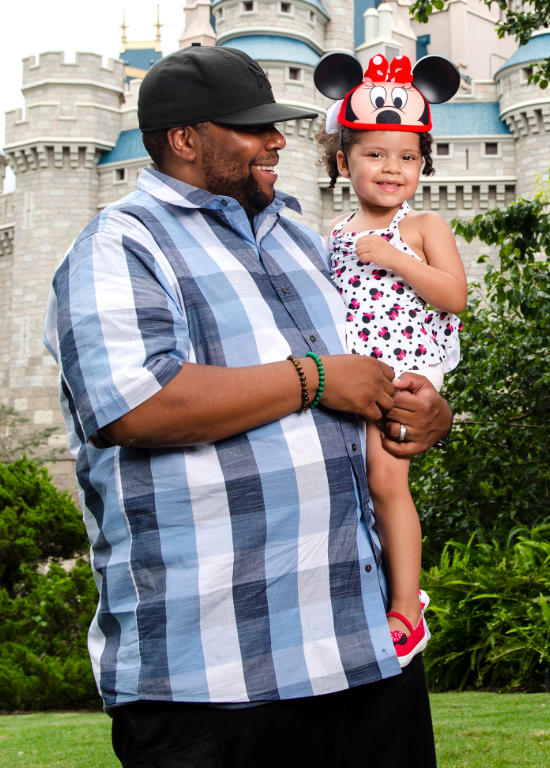 Kenan Thompson has been making us laugh for over two decades and over two generations of famous comedians, so thinking about how he will make his new daughter Georgia laugh is pretty heartwarming! The All That alum and current Saturday Night Live cast member and his wife, Christina, welcomed their first daughter in 2014. According to Today, their inspiration behind their daughter's name was quite simple. Georgia was a "peachy name" for the couple's firstborn; quite a difference from the flashy celebrity names which have seemed to become the Hollywood norm!
4

thing: Rocket Zot Worthington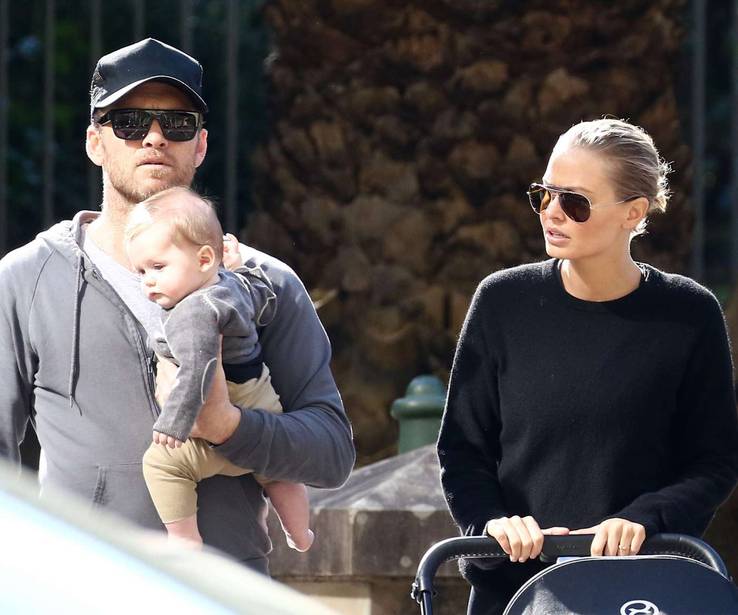 Out of the thirty entries for this list, Rocket Zot Worthington has to take the cake for the most unusual baby name! Rocket's parents Laura Bingle and Sam Worthington chose a very personal name for their son, despite the double take it might cause. Laura posted a Facebook status revealing the meaning behind her son's middle name Zot, while unfortunately having to come to the defence of her son's name at the same time. She wrote,
"My son's name is a respectful nod to my late father, whose nickname was affectionally Zot."
Despite the critics, it's nice to know Rocket will grow up holding onto some unique family heritage!
3

Place: Milan Pique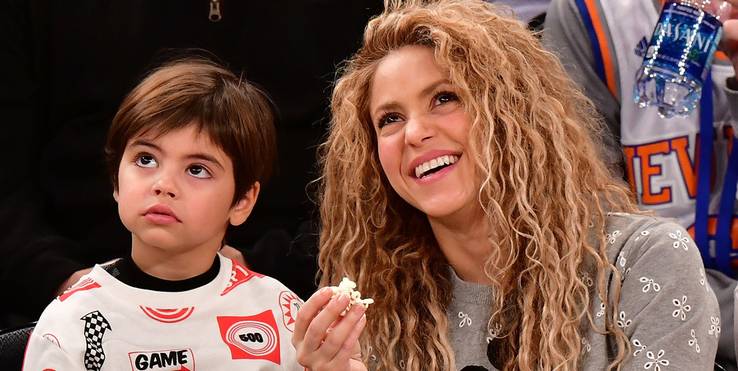 For Shakira, the hips and genetics don't lie! Born in 2013, Shakira's son with Gerard Pique, made his debut via a cute Instagram post from his father, featuring the baby wearing a pair of sneakers, which holds a lot of meaning for the family too, as Gerard is a soccer player! Shakira revealed the actual meaning behind Milan's name. According to Real Style Network, Shakira shared a post on her website,
"The name Milan (pronounced Mee-lahn), means dear, loving, and gracious in Slavic; in Ancient Roman, eager and laborious; and in Sanskrit, unification."
It's really quite beautiful.
2

thing: Halo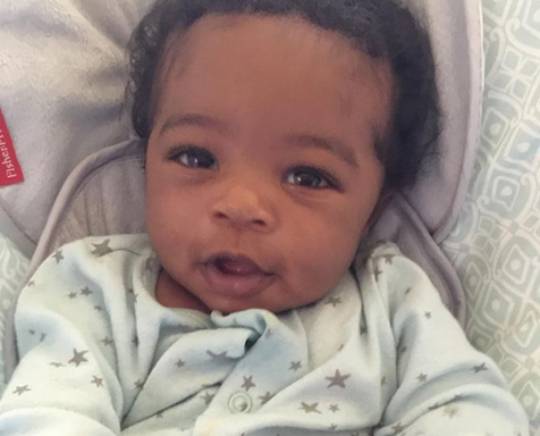 The birth story of 2-Chainz's first son is so meaningful. The rapper penned a song for his son Halo, Letter From My Unborn Son, on his mixtape Trap-a-Velli Tre, before his son officially made his real-life debut, and after his birth, the proud papa shared a sweet photo of him cuddling his son. The track was a family affair; HipHopdx reported 2-Chainz's older daughters contributed verses for the tribute to their brand new brother!
While no official meaning has been reported behind Halo's name, we can conclude Halo's dad believes his baby boy is quite angelic!
1

Place: Paris Hilton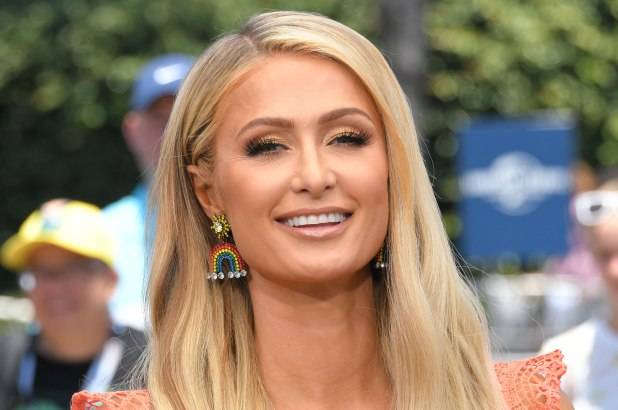 Paris Hilton is one of the most recognizable hotel heiresses in the world, so it's only appropriate we conclude this list with a nod to Ms. Hilton's namesake! Of course, Hilton is recognizable for being the last name of Paris' great-grandfather, the infamous Conrad Hilton, and Paris' first name presumably came from the sophisticated city of Paris, France; only fitting for the granddaughter of the founder of Hilton hotels! Paris' general demeanor has always supported the idea her name came from the city of Paris.
References: People, Huffington Post, Hollywood Reporter, Time, Today, E News,           Just Jared, globalgrind.cassiuslife.com, People,
Source: Read Full Article