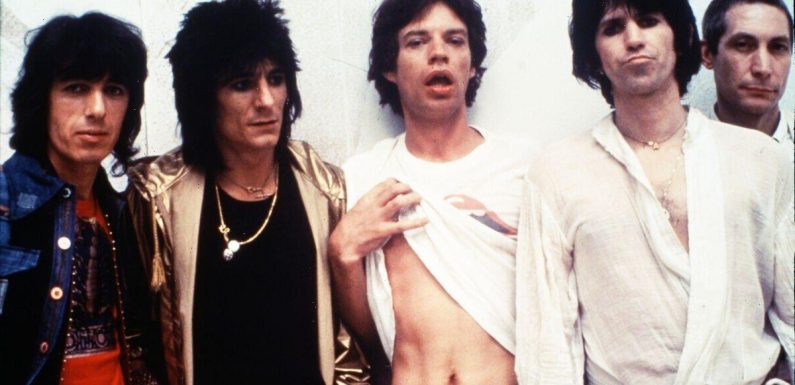 The Rolling Stones take to the stage live in Hyde Park
We use your sign-up to provide content in ways you've consented to and to improve our understanding of you. This may include adverts from us and 3rd parties based on our understanding. You can unsubscribe at any time. More info
Wyman had been the bass player of one of the biggest bands in the world since he replaced Dick Taylor in 1962. In a no holds barred new chat he reveals that he naturally gravitated to Rolling Stones founder and original frontman Brian Jones over Keith Richards and Mick Jagger. He says: "He could be really sweet and lovely and was more intelligent than any of the others. He was very articulate. But he could also be a little bastard sometimes." Wyman left The Rolling Stones in 1993, and bluntly catalogues their behaviour over the years.
In a new interview with Classic Rock, Wyman said of Jones, who died in 1969: 'He was the creator of The Rolling Stones. I don't care what you say about Mick and Keith, if it hadn't have been for Brian they probably would have had a different band in Dartford, out in the sticks where they lived.
"They weren't Londoners, though Mick always tries on his cockney accent, which he doesn't deserve, really. The only working-class ones in the Stones were me and Charlie."
Wyman describes how he would always share a hotel room with Jones when the Stones were on tour, and why he often found himself hating and loving his bandmate.
Wyman said: "He had an evil streak which a lot of people only remember him for. Brian would do nasty things, like steal my girl or something one night.
"So he'd do the dirty, then you'd end up forgiving him because he'd have that little innocent, angelic smile: "Sorry, man. I didn't mean it." So you'd love him and hate him."
The bass player also opened up about all the ill-feelings that surrounded his decision top leave the band and lasted for years after.
DON'T MISS
KISS legend says 'NOBODY wants to hear the Rolling Stones' new songs'
John Lennon's BRUTAL opinion of the Rolling Stones music
Mick Jagger: Actress confesses 'We had sex when I was 15'
Wyman said: "It was quite stressful and they didn't want me to leave. So they became bitchy.
"Instead of being nice and saying, 'Great 30 years. Cheers mate,' Mick would say the most absurd, stupid things, with that spoilt attitude he had. He'd say things like: 'Oh well, if anybody has to play bass I'll do it. It can't be that hard.'
"And Keith said: 'No one leaves this band unless they're in a wooden box.'"
He revealed that the band actually gave him two full years to think about his decision, convinced that he would, in time, return to them.
Wyman added: 'Charlie and Mick would phone and say, 'You're not really leaving are you? Have you re-thought it?'
"Then when it came time for them to do the '94/'95 tour they had to make a final decision. Mick and Charlie came over and spent the evening with me, trying to talk me into staying."
But Wyman would not be swayed. After 30 years with the band and another 30 since he left, he still hasn't changed his feelings about it.
He said: "Have I had any regrets about not going back? None whatsoever."
FULL INTERVIEW IN CLASSIC ROCK
Source: Read Full Article