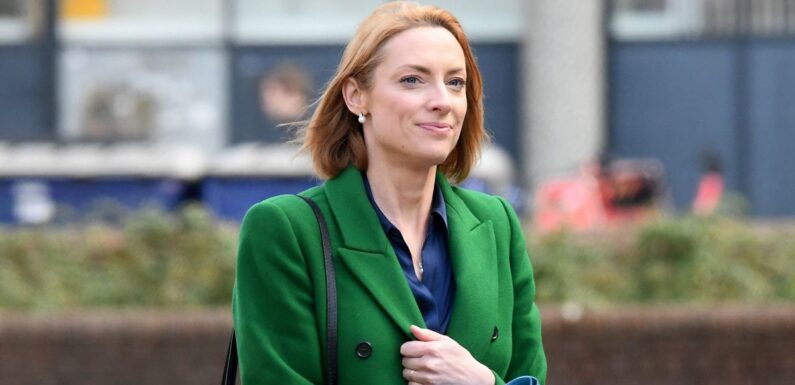 A Holby City actress has revealed her shock after allegedly finding her disabled twin 'enslaved' by his wife and her partner, a court has heard.
Kate Somerset-Holmes, 40, claimed she found her brother Tom Somerset-How living in "disgusting" conditions back in 2018 after ambushing the couple to see him.
Kate told Portsmouth Crown Court that her twin Tom, who has cerebral palsy and requires 24-hour care, was "very thin" and had "greasy" hair.
READ MORE: Married At First Sight Australia star attacked by crocodile during chat with co-star
It was alleged that she tried to get him to leave the property but he said he "was fine."
Tom, a wheelchair user who is almost blind, reportedly weighed just 6st and 10lb when he was rescued from the property in Chichester, West Sussex, in 2020.
TV star Kate claimed the home smelled of urine, cigarettes and marijuana when she finally gained access.
Tom's wife Sarah Somerset-How, 49, and his carer George Webb, 50, are accused of duping Tom out of £12,000 after using Tom during their fling together.
Prosecutors accused his wife and her lover of using him as a "cash cow" over a period of 10 years, reports The Sun.
History graduate Tom alleged they barely kept him alive him once they started their affair, began to take his inheritance and 'enslaved' him.
The couple have denied slavery, fraud and theft.
Actress Kate said she knocked at the door twice a day for five days but the curtains remained "shut all day."
Kate finally managed to reach her brother when the couple eventually answered the door and opened it a "crack."
She told jurors: "I parked down the road and knocked on the door. George opened it, and this was the first time I had ever seen him.
"I explained I was going away for a while and had a Christmas present for Tom. He was reluctant. I tried to be persuasive and polite, and he let me in – I was very surprised.
"I knew that no one in my family had seen Tom in two years."
The court heard that Kate assumed Tom was in bed so went straight to his bedroom to find that his "wheelchair was folded up."
She added: "The bedroom was disgusting. Tom was in bed and was incredibly confused and disoriented. He wasn't wearing his glasses. There were clothes and boxes everywhere.
"Tom smelt terrible, like he hadn't been washed in weeks. I asked him if he had an accident in bed because it smelt of urine, but he didn't know.
"I told him Simon – my husband – was outside and said we could leave, we could go right now. But he kept repeating, 'I'm fine, I'm fine'."
The following year, Kate had returned from being abroad and attended a family lunch which included her brother and his wife.
The star continued: "Sarah was jovial, and she said in a jokey manner that Tom made her life difficult."
In 2020, police and social services saved Tom after he told his friend Gina Zeelie about the conditions.
According to prosecutors, Tom was kept in bed 90 per cent of the time and was only allowed to shower once a week.
He was frequently left with just crisps and a sandwich for food, they added.
GP Dr Louise Baverstock examined Tom, who was placed at 16 on the Body Mass Index, which is much lower than the ideal BMI of 20-25.
"He was obviously traumatised," Dr Baverstock said. "He was very pale and looked malnourished. He was very underweight."
For the latest breaking news and stories from across the globe from the Daily Star, sign up for our newsletter by clicking here
READ NOW:
EastEnders' Duncan Boyd actor set to return to BBC soap after 34 years away

Ronnie O'Sullivan's wife Laila Rouass wows fans in plunging white swimsuit

EastEnders fans 'tired' of 'confusing' storyline as Stacey Slater strips off for cash
Source: Read Full Article