The music industry faced what seemed to be a manageable setback when the coronavirus first emerged in Asia in late 2019. The virus's spread forced artists like Billie Eilish and My Chemical Romance to reschedule the Asia legs of their world tours, but they still had dates in the West to look forward to. In just a few months, however, COVID-19 made its way to the United States and Europe and was formally deemed a global pandemic. Million-dollar festivals such as Coachella and the 50th anniversary of Glastonbury exhausted their resources in hopes of still holding the events; their failure to fight the odds signified that the music industry might be in a lot more trouble than anticipated.
These artists and organizers have opted to replot their tour and festival dates for next year, but there's no real comfort nor confidence in the return of these engagements come 2021. Marc Geiger, co-founder of the annual Lollapalooza music festival, even suggests that live music won't be back until 2022 at the earliest. Without a foreseeable solution to the virus in sight, there's no saying when working musicians, managers, photographers, roadies, sessionists, organizers and music venue and store owners will be able to return to their main sources of livelihood.
To cope with the unprecedented losses, independent music groups are seeking financial help wherever they can. Even established record labels such as Stones Throw and J. Cole's Dreamville have applied for the United States federal government's Paycheck Protection Program. These recognized names are already having trouble just trying to keep their heads above water, and those who have yet to reach the same level of distinction are already gasping for air.
Simply put, music's independent industry is standing on its last leg.
This self-sufficient industry is home to thousands of people who have built their careers from the ground up. Fans must now watch years of hard work crumble in a matter of months, and it's even more disheartening when you understand that the industry may never fully recover from the wrath of this pandemic. As one door closes after the other, there's this sad realization that music is slowly losing institutions many have considered to be their safe havens.
Creatives are now betting their last dimes on alternative ways to ease the pressure, and even though it's not enough, it's a start. The ingenuity, resourcefulness and creativity that made the independent music scene so dynamic is what will also help it survive this crisis.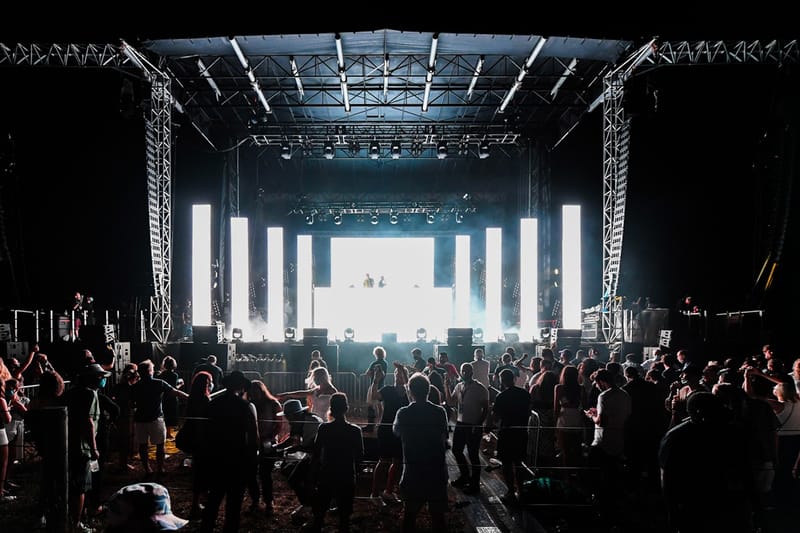 Kevin Mazur/Getty Images
Notable establishments such as Amoeba Music and Stereogum have turned to crowdfunding campaigns in order to keep their operations running and staff paid. Amoeba Music raised more than half of its $400,000 USD goal as of writing, but even this wasn't enough for the legendary record store to keep the doors of its iconic Sunset Boulevard location open. Meanwhile, Stereogum is offering a compilation album of unheard covers from the likes of Mac DeMarco and El-P in exchange for financial donations. Both institutions are heavily relying on the monetary support of the customer base they've built over the years, and prospective benefactors can head over to Amoeba Music's GoFundMe campaign and Stereogum's Indiegogo fundraiser to offer financial support.
On the other hand, several independent businesses have launched programs that directly aid other members in the industry. Bandcamp, the music streaming and purchasing platform used by the likes of Knxlwedge and Four Tet, has been waiving its revenue shares so all the proceeds go directly to the artists and labels themselves. "Bandcamp Fridays" raised a whopping $4.3 million USD and $7.1 million USD in March and May 2020, respectively, proving the demand for non-commercial releases. The success has led Bandcamp to extend the program until the end 2020, giving fans a monthly window to purchase music where the profits are given straight to the respective musicians and groups.
Publications such as BBC also urge supporters to give to charities like Help Musicians UK, an independent group providing aid for professional self-employed performers, composers, creators and other music-related workers who are ineligible for government support.
The ramifications of COVID-19 aren't exclusive to the West; independent music industries worldwide are structured around similar revenue streams and are therefore susceptible to the same pitfalls. Event organizers and curators dealing with both local and foreign acts such as Red Ninja Production in Manila, Defused Mood in Hanoi, Third Culture Entertainment in Mumbai, TANG Australia, HAVE YOU HEARD? Bangkok and Soundscape Records in Kuala Lumpur were already running at full-speed just to sustain a flow of income, but travel bans and social distancing protocols have trapped them between a rock and a hard place.
Several of these businesses like Nicole Sarmiento's Red Ninja Production have opted to utilize apps like Zoom or Instagram Live to hold their events. Sarmiento, who is also a music venue co-owner and longtime artist manager, notes that online shows are temporarily doing the job but are just not enough to fill the gap in customer experience. "Bringing events online has been a challenge just because we pride ourselves in selling the experience in our shows and not just the show itself," she explained.
Major streaming platforms like Spotify and Apple Music only pay an average of $0.00440 and $0.00780 per play, forcing artists to consider consistent live shows and festival sets as their main sources of compensation. As established figures in the local music industry, Sarmiento and her artists didn't find it too difficult to play shows — regardless of whether they paid well or didn't pay at all — but social distancing measures have forced them to move even their paid gigs onto the internet.
Fans are still eager to attend these online shows behind their computer screens, however the new setup doesn't generate the same amount of revenue as a gig with a live audience. "We had to stop performing, so we have not compensated for the losses," said Lions and Acrobats, the six-piece outfit Sarmiento's been managing for the last 10 years. The band added, "We haven't collected our royalties from streaming platforms though, so at least there's that."
In addition to livestreams, Mumbai-based Third Culture Entertainment, founded by Tej Brar, is also tapping into the flexibility of technology and social media. The company has created a digital nightclub with a malleable base template that allows the space to be rebranded according to the wants and needs of its event partners. Sponsored QR codes are integrated in the virtual nightclub with the functionality to generate revenue, offering some income for the business.
"We've been independent and resilient for so long. We'll figure out some other way."
While Brar and the company have found ways to create a revenue stream from social media, taking care of the entire staff hasn't been an easy job. It doesn't help that Third Culture Entertainment operates in a country that looks down on the nature of their business. "[The Indian government] thinks we're morally corrupting and degrading the fabric of Indian society. They'll use this lockdown to keep us out of the game as long as possible." But considering they've lasted three years in a country that requires 18 different permits for each event, Brar and his team are certainly not going out without a fight. "We've been independent and resilient for so long. We'll figure out some other way."
TANG Australia and HAVE YOU HEARD? Bangkok, on the other hand, opted to expand their offerings beyond their business model built on live events. The Thailand-based events curators stayed in its realm of music, with director Kiratra Promsaka and her team setting up an online merchandise store and offering discount vouchers that can be used for their future shows. Down in Australia, nightclubs in Melbourne were forcibly shut down after TANG held its annual Ultra Music Festival in March, so the group immediately redirected their resources into their marketing agency and alcohol delivery service. "Live music events will be the very last ones to open, especially those based around alcohol. The government doesn't support us fully; they're happy to take our taxes, but we're a very heavily regulated industry," TANG's partner and project manager Mickey Hua explained.
Meanwhile, Soundscape Records is looking to its supporters and the government for financial aid. The label and events curator would rather wait out the storm than risk the health of its patrons and staff, so founder and music venue co-owner Mak Wai Hoo raised RM20,000 MYR from a crowdfunding campaign and applied for several government grants that could keep his business afloat. He notes that although a lot of paperwork is required for the loan, it's still much better than paying a hefty fine for breaking Malaysia's social distancing protocols.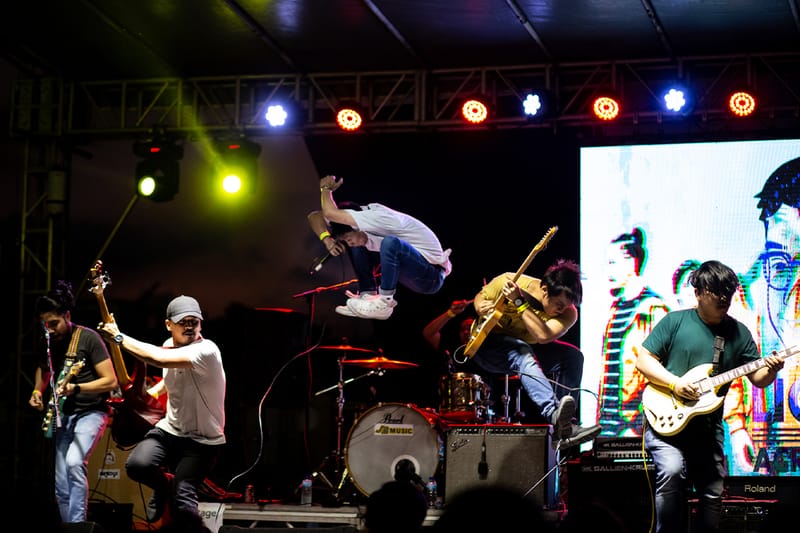 Kim Nuñez
Some countries have been luckier than others during this pandemic. That's not to say that no one has been left unaffected by the virus, but in retrospect, the immediate and urgent response of the Vietnamese government to the coronavirus back in January proved to be successful. Lockdowns in different areas began lifting as early as March, and by June, Matthew MacPhee and the folks of Defused Mood successfully held the sixth edition of their Treehouse Festival in Hanoi. "Everyone had a renewed respect and care for other patrons, and we didn't see the same amount of problems you'd see at regular events," he said.
Vietnam's return to normal was brief due to a second wave that emerged in late July and is still ongoing, but this pause in business is giving the team time to reflect on how they can do better once the pandemic is over. MacPhee mentions the organizers' stronger focus on local acts while international travel remains unwise, but Defused Mood is committed to making long-term changes in their own revenue stream model, starting with month-long residencies for the acts they book. He added, "Seeing people give up has been disheartening, but we're trying to refocus the community."
As leading figures in the independent scene of their regions, they're evidently more than dedicated to keeping their community alive. However, in order to weather this storm, the same dedication needs to be reciprocated by supporters of the industry — during this pandemic and even after.
Sarmiento, Lions and Acrobats and Promsaka believe that while it's financially difficult to support musicians nowadays, simple acts done behind a computer or mobile screen can make a big difference. They urge fans to continue streaming music and to pay the minimal ticket fee to attend the online shows of independent musicians. "Reminding them that you're still listening to them and supporting them helps with their mental health," Sarmiento said. Promsaka agreed, "Even though the experience might not be as good as being at actual shows, it would give us some sort of a lifeline to survive."
"Reminding them that you're still listening to them and supporting them helps with their mental health."
Hua adds that he's noticed a drop in online engagement because people haven't been to their venues in quite a while. He implores fans to stick with them until things get better, and he hopes the support will continue once they get the green light to hold events again. "I'll get you in [the venue] quicker, but don't ask me to bring you in for free or buy you a drink. Why don't you get me or the staff a drink? Repay the favor and don't always ask for free stuff," he said.
Fans are urged to support the new projects these labels and event organizers are undertaking, but the live industry will still have a major hurdle to overcome even once business is back: government regulations. Many are unaware of just how difficult and time consuming setting up events can actually be, and with calls from the public for fairer regulations, there's a strong possibility that the live industry will receive more support from authorities. "[Events] aren't just for drinking. They're a marriage of tourism and musical art experiences," MacPhee explained. Brar cheekily added, "I won't take a hug, but I'll take a tax cut."
Now, do they think the people will come out to support? It's a resounding yes — but, the way we attend these events has to change.
Society is craving human interaction, but people shouldn't be so quick in letting their guard down when attending events after the pandemic. There will be numerous health protocols along with a lowered audience capacity, and event-goers need to follow these rules not only for their safety but that of their fellow patrons enjoying. "Every single person needs to know that we shouldn't take it for granted. This is the kind of industry that can disappear overnight. Businesses and incomes can be wiped off completely," Hua said.
"People had to pick up a hobby in the last six months, and it made them realize that you can make a living from it," MacPhee shared. "When you have nothing to do, you look to art, music and video… It's a hugely appreciated part of society."
Source: Read Full Article