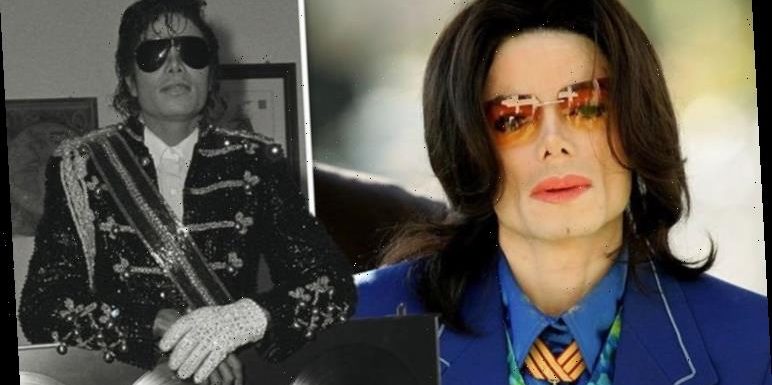 Michael Jackson's cousin claims she has used IV bag
Michael Jackson broke records for his album Thriller, which was one of the best-selling records ever. It cemented his place as one of the most influential popstars ever, a title which he still holds today. But has he lost his place on the rankings of best-selling artists, and who is best-selling artist now?
Is Michael Jackson the best selling artist of all time?
This is an interesting question, as there are different definitions of best-selling depending on what rankings you are looking at.
For one thing, some best-selling artist lists only take the USA into consideration, which does not seem to be an entirely definitive way of looking at a performer's output.
As well as this, others only take album sales into consideration, rather than looking at singles and other records.
READ MORE: Arnold Schwarzenegger marriage: Is Arnie married – who is his wife?
We will use your email address only for sending you newsletters. Please see our Privacy Notice for details of your data protection rights.
Needless to say, albums are only a part of the picture, as many artists tease a new album through the release of singles, galvanising fans to keep purchasing.
As well as this, singles also include bonus tracks which are not always included on albums, meaning they are almost as collectible as the longer records.
There are also EPs, or extended plays, which will contain more songs than a single but fewer than a full album, which is also known as an LP (long play) in the age of records over CDs and tapes being sold.
Finally, many of these rankings do not take streaming into account, and instead look at 'certified units'.
Certified units came to include streaming from 2004, with 100 streams counting as one download, which is a unit.
As a result, newer performers who rely on streaming services to promote their music, are measured by 100 streams against another artist's one album sale, which makes it harder to gauge an accurate idea of who truly is the best-selling artist.
One list, based on a compilation of different news sources such as Billboard and MTV, Michael Jackson, despite being one of the highest-earning artists ever even after his death, is only the third best-selling artist out there.
His total certified units, including albums, singles, videos and digital downloads add up to a whopping 234.5million.
He has been beaten by The Beatles, whose total sits at 282.3million, while Elvis Presley, in second place, has 227.3million.
There is further discrepancy with this list, however, as some artists claim higher certified units based on manufacture, meaning both Elvis and The Beatles claim to have sales of more like 600million each.
Business Insider's list, based on purely album sales in the USA, Michael does not even grace the Top Five.
Instead, he sits at Number Seven, with 84million album units in the USA being sold.
The top spot belongs to The Beatles, again, while Elvis sits at Number Three this time, with country star Garth Brooks in second place.
While Michael may not be the best-selling artist according to records, his album Thriller has long been lauded as the best-selling album of all time, which is an important record he broke.
According to Business Insider, however, this title has also been taken, and Thriller has been overthrown by Eagles' Greatest Hits compilation album.
In the USA, Thriller only sold 33million units in the USA, compared to Eagles 38million for their 1976 record.
However, Michael can breathe a sigh of relief, as this ranking only includes USA album sales, meaning across the world, Michael is still the top dog.
Globally, Thriller sold 47.3million certified units while the Eagles Their Greatest Hits (1971–1975) sold 41.2million.
While he may not be the best-selling artist, Thriller will likely keep him at the top of some rankings for a while yet, with a big push from another artist being the only way to topple The King of Pop.
Source: Read Full Article