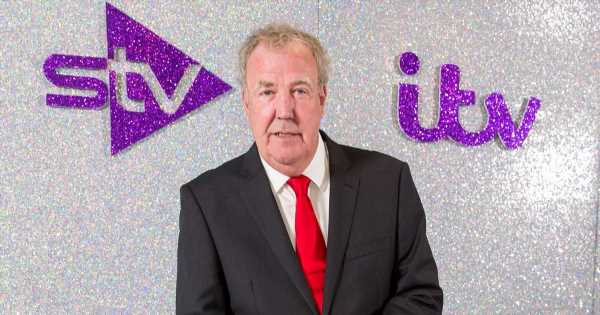 Jeremy Clarkson has defended Phillip Schofield following the revelation he had an affair with a younger male colleague at ITV.
The ex-This Morning presenter, 61, hit headlines on May 26 when he released a statement to Daily Mail detailing his relationship with his former colleague.
Now, the former Top Gear star, 63, has thrown his support behind his old colleague, insisting he hasn't committed a crime.
READ MORE: Dan Walker insists 'hounding' of Phillip Schofield should stop as he defends This Morning
"He maintains that his lover was over the age of consent when their relationship became physical, but that hasn't silenced the howls of disgust," he wrote in his column for The Sunday Times.
The Grand Tour star pointed out that the 30-plus year age gap between Phillip and his younger lover is a focal point of the scandal, but likened this to other situations where it is rarely mentioned.
Jeremy mentioned Al Pacino, 83, who is expecting a child with his 29-year-old girlfriend, as well as Leonardo DiCaprio who is rumoured to be dating a model 20 years his junior.
He added: "Everyone who's ever walked past him in the street must be sacked as well.
"And those who paid his wages or sat next to him in the studio must be hauled into televised committees so that bramble bushes can be inserted into their bottoms.
"I've never seen a witch-hunt like it, and what baffles me most of all is that, as things stand, no crime has been committed.
The star went on to say: "I don't know him at all well and have no skin in the game, but it seems to me he is only guilty of being what he said he was: gay."
He also said he did not believe ITV bosses, including chief executive Carloyn McCall would have been aware of the affair and slammed the idea of a cover up.
In Phillip's BBC interview which aired on Friday (June 2), he insisted their affair began when his younger lover was 20-years-old, five years after they first met.
After their brief relationship ended, Phillip remained friends with the young lad and revealed they are still friends even now.
"We still stayed mates. We're still mates. We still stayed friendly," he told Amol Rajan.
When asked when he last spoke to the former This Morning runner, Phillip replied: "As I engaged the lawyer for him. He needed independent support and so that was the last time. A couple of weeks ago".
For the latest breaking news and stories from across the globe from the Daily Star, sign up for our newsletter by clickinghere.
Source: Read Full Article