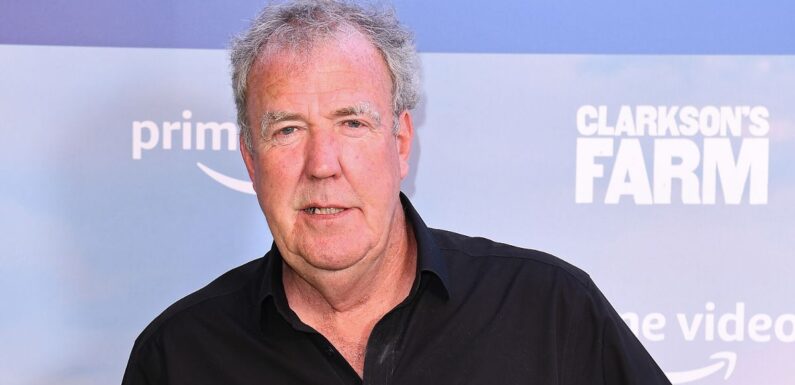 Jeremy Clarkson has been targeted by cheeky social media users after posing for a loved-up snap with his girlfriend.
The television presenter, 63, and his partner Lisa Hogan Bentinck looked happy as ever as they had their picture taken in the sunshine next to a vintage car.
Lisa looked glam as she slipped her figure into a black asymmetrical dress with a pair of towering heels and styled her blonde locks in a ponytail.
READ MORE: 'Creepy' Jeremy Clarkson banned from countries due to his offensive comments
Jeremy dressed up for the occasion as she donned a beige suit with a navy shirt and light brown shoes.
Lisa shared the photo online and captioned the picture: "Just the three of us…".
However, some fans were left wondering who the third person could be.
One follower said: "The 3rd person is either the person taking the photo, the car or Jeremy's pregnant."
Others were quick to point out the differences in their attire, with one cheekily commenting: "He is punching way above his weight."
Someone else said: "Crikey big man, you struck gold!"
It comes after former Top Great star Jeremy issued an update about if there would be a third series of his Amazon Prime show Clarkson's Farm.
The second – which came out in February earlier this year – broke viewing records on the streaming platform.
It appears season three is on the cards but fans will have to wait a little while longer after Jeremy confirmed the news when commenting on a fan page's post.
The post, which read: "Who's excited" regarding a third season, prompted the response from Jeremy.
He wrote: "We actually won't finish filming it till October. There's something we are trying which won't be resolved till then. So it's a while off yet."
There has been speculation about whether a third season had been commissioned after Jeremy's controversial newspaper column where he said he "hated" Meghan Markle "on a cellular level" and wanted to see her "paraded naked through the streets".
Jeremy later apologised in a lengthy statement shared on his Instagram page.
For the latest breaking news and stories from across the globe from the Daily Star, sign up for our newsletter by clicking here
Source: Read Full Article