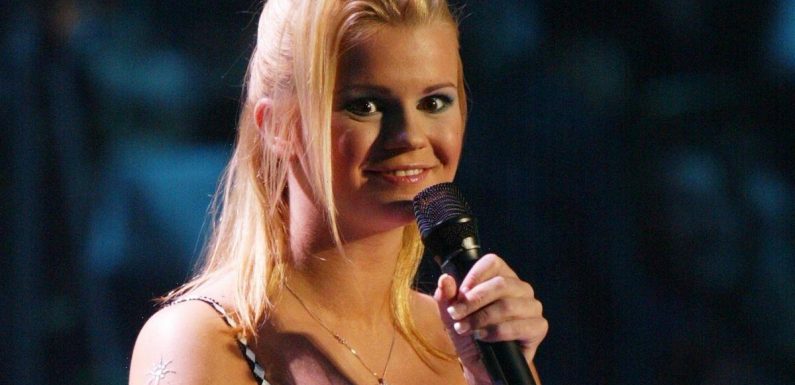 Kerry Katona has admitted that her awkward and crude BRITs remark was the "worst moment" of her career.
At the BRIT Awards in 2004 Kerry appeared on-stage to announce the winner of Best British Male, but made a super crude comment that still leaves her cringing years later.
Wearing an ultra-short monochrome frock, Kerry looked super nervous as she said: "You all look so clean and smell lovely. I just farted. Anyway, the winner is…"
Reminded of the awkward blunder on social media, a fan decided to post a clip of the moment with the caption: "Iconic behaviour from Kezz Katona back int' day."
Kerry replied: "The worse moment in my career including that This Morning interview! No wonder I've never been invited back!"
Writing in her column for New! Magazine last year, Kerry said: "I haven't watched the Brit Awards in years, but seeing all the pictures reminded me of the time I was asked to present an award.
"It was just after I won the Jungle and I awkwardly said on stage that I was so nervous that I'd just farted. They never asked me back after that!"
The other moment that leaves Kerry cringing is *that* 2008 This Morning interview where the former Atomic Kitten babe appeared to be slurring her words.
Her appearance on the show led to then-hosts Phil Schofield and Fern Britton to ask questions about Kerry's drink and drug addiction.
The interview caused a stir and hit the headlines almost instantly, but Kerry addressed the moment last year when she spoke on Marnie's Home Truths podcast.
Speaking to the host she said: "That was pure bipolar medication. Coke doesn't make you slur. I was never a really big drinker if I'm brutally honest. It was always the drugs for me.
"I've got no reason to lie that that wasn't drugs – if it was, why would I say it wasn't? It was pure bipolar medication."
For more of the latest showbiz news from Daily Star, make sure you sign up to one of our newsletters here.
Source: Read Full Article