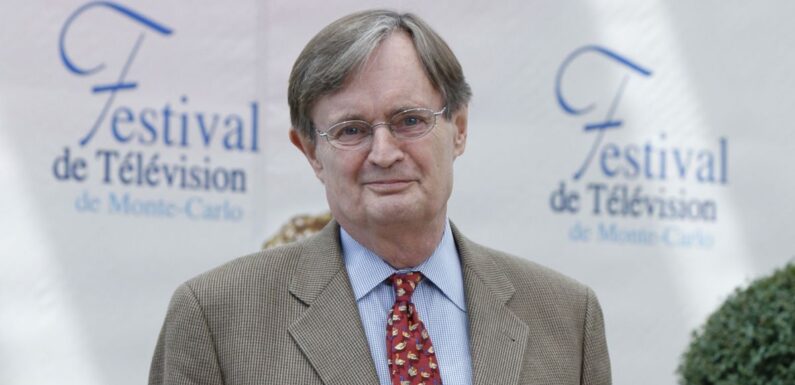 NCIS star David McCallum died aged 90 on Monday in New York City.
The actor died of natural causes and was surrounded by his family who confirmed the news after returning home from hospital with his family. He was best known for his role of Illya Kuryakin in The Man From U.N.C.L.E and also played a supporting character on NCIS as Dr Donald "Ducky" Mallard.
READ MORE: Neighbours star Joy Chambers-Grundy dies aged 75 as fans pay tribute to award-winner
READ MORE: Britain's Got Talent director dies aged 56 after cancer battle as tributes pour in
Tributes poured in as David's son Peter confirmed the news of his dad's passing, which happened just six days after he turned 90, and said: "He was the kindest, coolest, most patient and loving father. He always put his family before self.
"He looked forward to any chance to connect with his grandchildren, and had a unique bond with each of them."
He continued: "He and his youngest grandson, Whit, 9, could often be found in the corner of a room at family parties having deep philosophical conversations." Peter added that his dad was "fascinated" by science and culture.
Peter explained that his dad was capable of various jobs outside of the acting world including conducting a symphony orchestra and could also perform an autopsy after studying for decades for his role on NCIS.
David's wife told Peter she had wished they'd had a chance to "grow old together", adding that she is 79 and his dad had just turned 90. Peter added: "The honesty in that emotion shows how vibrant their beautiful relationship and daily lives were, and that somehow, even at 90, Daddy never grew old."
CBS, the network that runs NCIS, praised David and declared they were "privileged that CBS was his home for so many years", adding that he was a "gifted actor and author and beloved by many around the world".
They continued: "He led an incredible life, and his legacy will forever live on through his family and the countless hours on film and television that will never go away. Our hearts go out to his wife Katherine and his entire family, and all those who knew and loved David," the statement finished.
As fans shared tribute to the star, one user wrote: "David McCallum made every moment count, in life and on set." He was also branded the "kindest man" by many fans.
David is survived by his wife of 56 years, three sons and one daughter, along with eight grandchildren.
For more of the latest showbiz news from Daily Star, make sure you sign up to one of our newsletters here.
Source: Read Full Article