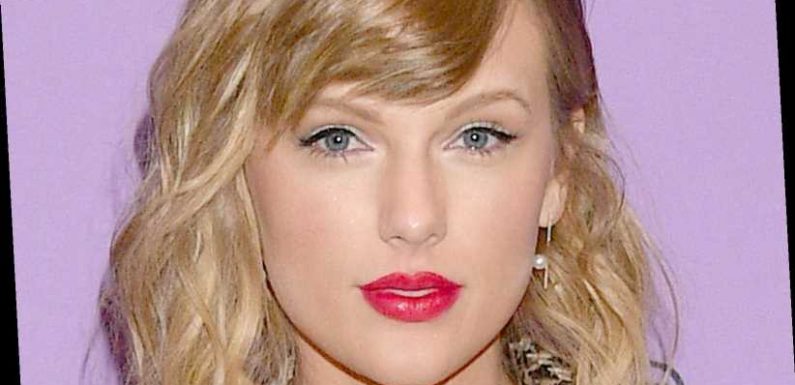 Taylor Swift has released more than 200 songs in her longstanding career, including all the tunes from her latest albums, Folklore and Evermore (counting the bonus tracks, of course, which any Swiftie would tell you, you should). As ABC News Radio reported, with Scooter Braun owning the masters to all of Swift's old music — from her 2006 eponymous debut album to her 2017 comeback Reputation — Swift decided in 2020 to re-record her old songs. 
The prolific singer-songwriter wasted no time. On Feb. 11, 2021 she announced via Twitter, "my new version of Fearless (Taylor's Version) is done," revealing a whopping 26-song track list and its April 9 release date. She also dropped the re-recorded version of her massive 2009 hit, "Love Story" — this time annotated in parentheses as "(Taylor's Version)."
Nicki Swift surveyed readers to find out which song amongst the singer's expansive discography so far was their favorite, giving fans five of her most popular to choose from. Could it be "Love Story"? Keep scrolling for the results!
Taylor Swift's 'Shake It Off' is readers' favorite song of hers by far
Taylor Swift's musical career has been nothing if not eclectic. 2014's 1989 marked the singer's official crossover from country-pop into full-blown electro-pop — and as The Washington Post reported, it became the first platinum album of the year upon its October release. So, it wasn't surprising when 32.62% of Nicki Swift readers named 1989's lead single, the infectiously catchy and drum-heavy "Shake It Off," their favorite Swift jam. Coming in a distant second place is "Love Story" at 16.60%. The wide gap isn't too shocking, considering that "Shake It Off" has 3 billion views on YouTube versus "Love Story's" equally respectable 577 million.
"You Belong with Me," Swift's 2009 anthem to being friend-zoned received 15.63% votes, narrowly edging out the "Other" category, which garnered 15.23% of votes. (To be fair, Swift does have a plethora of hit songs.) The tongue-in-cheek "Blank Space," which pokes fun at Swift's public persona of serial dating, earned the favor of 11.33% of respondents. Occupying the last two spots are "All Too Well," a fan-favorite ballad many speculated to be about Swift's ex Jake Gyllenhaal, as per Glamour, at 4.49% and "Cardigan," the lead single off Folklore, at 4.10%. We wonder if any readers' opinions would change upon hearing these songs' "Taylor's Version"!
Source: Read Full Article