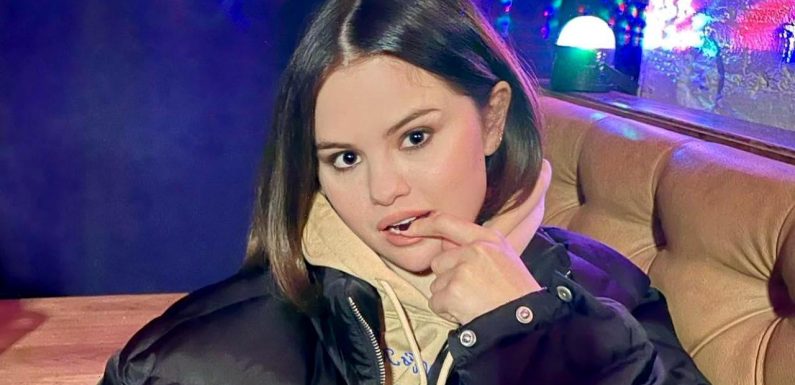 The former Disney darling makes the confession when making an appearance on The Hollywood Reporter's comedy actress roundtable along with Amy Schumer and other comedy actresses.
AceShowbiz –Selena Gomez has opened up about the regrets she had in life. When sitting down with Amy Schumer, Bridget Everett, Molly Shannon, Quinta Brunson and Tracee Ellis Ross for The Hollywood Reporter's comedy actress roundtable, the singer/actress admitted to feeling "ashamed" by her sexy album cover.
"I actually did an album cover and I was really ashamed after I did it," the 29-year-old confessed. "I had to work through those feelings because I realized it was attached to something deeper that was going on. And it was a choice that I wasn't necessarily happy that I made, but I think that I've done my best, at least I try to be myself."
The Mabel Mora depicter on Hulu series "Only Murders in the Building" felt the decision didn't suit her naturally because she's actually "not an overly sexual person." She went on to note, "Sometimes I like to feel sexy but that doesn't mean it's for somebody else. It can be for me."
While Selena didn't mention which album she referred to, the musician once said there was "pressure" in doing a photoshoot for "Revival" cover art. In the black-and-white image, she appeared nude while simultaneously remaining covered up.
"I just did things that weren't really me," the former Disney darling divulged in a 2020 interview with Allure. "There was pressure to seem more adult on my album, Revival. [I felt] the need to show skin…I really don't think I was [that] person."
Luckily, Selena feels that she is now at a much better point in her life because she is able to make her own decisions and set boundaries. "I am in full control of my life and everything that I do, what is out there, everything," she said. "I'm in charge of everything in my life."
Source: Read Full Article