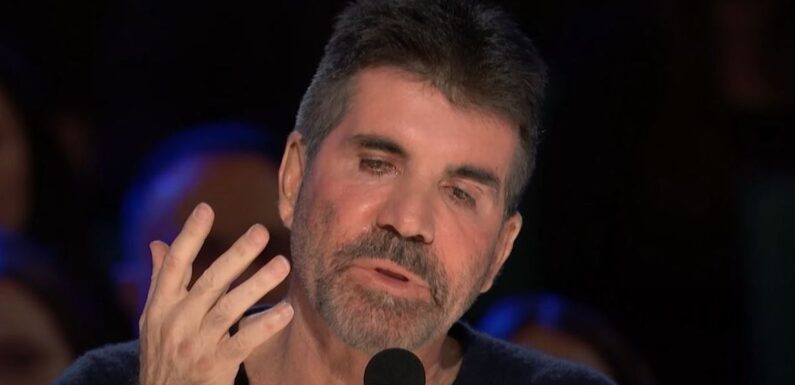 Simon Cowell has revealed his prestigious career could have ended up as a horror show with him becoming the next Stephen King.
The America's Got Talent judge loathed going to school and only enjoyed writing spooky stories during all his classes.
The multi-millionaire says he knew he was an entrepreneur aged seven when he earned cash doing errands around his neighborhood in between skiving school days.
READ MORE: BGT viewers concerned for Simon Cowell as he's 'unable to talk' during ITV show final
Cowell, 63, said: "I liked English. But all I ever used to write, for some reason, horror stories.
"Whatever subject they gave me I was like 'write a story about an English country cottage'. I would turn it into a horror story. It was just awful."
But he spoke proudly of finding his talent for making money before he left primary school.
He said: "I wish I kept my reports and what I used to write. It was horrendous.
"I knew when they were coming and I'd get them before they got to my mum and dad.
"My mum was definitely the strict one.
"My dad realised quite soon I was not really academic. I literally wanted to work.
"Because when I was growing up from the age of seven or eight I would mow people's lawns or wash people's cars. Everytime I had time off. I loved making money.
"In those days you could wander round the neighbourhood and knock on someone's door and ask to mow lawns or wash cars.
"My mum said this to me to once when we used to go on our annual holidays: 'We are going to pay for the holiday, you are going to earn your spending money.' That was it."
Cowell says he walked out of school aged 16.
The TV star said: "I was thrown out of a lot of schools. I was dropped a year because I was so bad and I was in the same class as my younger brother and that was chaos.."
Cowell told the Howie Mandel Does Stuff podcast he struggled to land work after school.
He then tried to follow his younger brother into an estate agency for a bigger income.
The X Factor star said: "I had the worst month of my life. These people were so snotty and awful… just dreadful. And I was really miserable. I was not having fun."
He has recently ripped up his work schedule "because it left him feeling physically sick."
The former workaholic has reduced his hectic transatlantic work schedule – often featuring regular 20 hour days – since recovering from his near paralysing back accident two years ago.
He admitted he does "less now".
The music mogule added: "I like coming up with new ideas. I get a buzz out of that.
"That doesn't take up a lot of work. Once you have got the idea you have got to sell it and that takes up a lot of time, but that is exciting. So I do less now."
For the latest breaking news and stories from across the globe from the Daily Star, sign up for our newsletter by clicking here
Source: Read Full Article