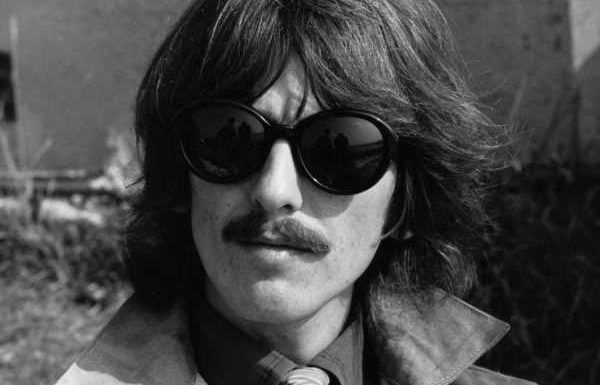 George Harrison and Michael Jackson discussed one of Van Morrison's songs during a radio interview. George and Jackson had different opinions of the track. Listeners in the United States and the United Kingdom had essentially the same reaction to the song.
George Harrison and Michael Jackson appeared on this radio show to discuss songs
According to the book George Harrison on George Harrison: Interviews and Encounters, the quiet Beatle appeared on a radio show called Roundtable alongside Jackson in 1979. Guests on the show discussed their opinions of new songs. One of the songs George and Michael discussed was Morrison's then-new single "Natalia."
Jackson had some positive things to say about "Natalia." "Well, what I tell you about each record, I try to be as truthful as possible," Jackson said. "In each song, there's always something I like about each one. I loved the melody of the rhythm track on that. [Sings rhythmic hook.] 'Doo-dah, dun-dah, din-dah.' And they do that all through the track — I think it's pretty."
George Harrison respected Van Morrison but he had issues with the song
George's opinion of "Natalia" was far less positive. "The backing sort of is OK," he opined. "I think Van Morrison is a great singer, but the song I thought was a bit predictable, you know it wasn't a very strong song, and that's about all I can say. It's a well-made record but a very predictable tune."
George also discussed crossing paths with Van the Man. "I met Van Morrison more so when he was with The Band, you know, hanging out with Robbie Robertson and The Band, and he sang a lot on their albums at different times," he said. "But I think he's a great singer, but I just didn't really think the song was that strong." On the other hand, Roundtable host David "Kid" Jensen enjoyed the song and called Morrison one of his heroes.
The way the world reacted to Van Morrison's 'Natalia'
Although Morrison released "Natalia" as a single, it did not chart on the Billboard Hot 100. Its parent album, Wavelength, was more popular. Wavelength reached No. 28 on the Billboard 200, staying on the chart for 23 weeks. The album's title track peaked at No. 42 on the Billboard Hot 100 and lasted on the chart for 11 weeks.
"Natalia" wasn't popular in the United Kingdom. According to The Official Charts Company, the song did not chart in the U.K. Meanwhile, Wavelength peaked at No. 27 in the U.K. and lasted on the chart for six weeks. Unlike other Morrison songs such as "Brown Eyed Girl" and "Moondance," "Natalia" never became ubiquitous on classic rock radio. George wasn't a big fan of "Natalia" and it seems the public didn't like the song much either.
Source: Read Full Article