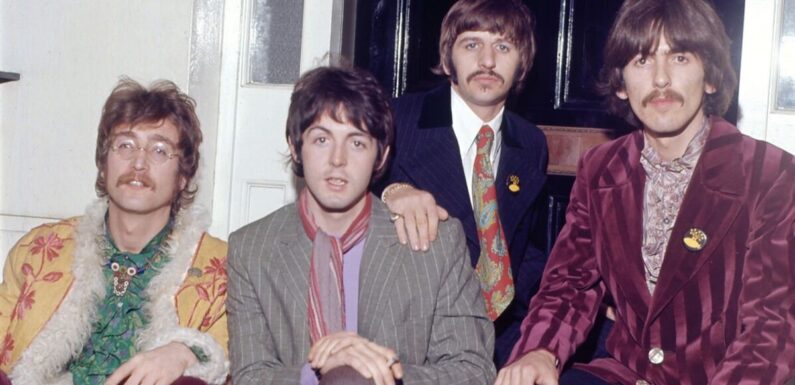 Watch the first clip from The Beatles: Get Back
The Beatles announced they were splitting up in 1970, just weeks before the release of their twelfth and final album, Let It Be.
The news came as a shock to fans around the world, but it wasn't a total surprise to John Lennon.
Ten years later he gave his final ever interview before he was assassinated on December 8, 1980, and he confessed the writing was on the wall for the end of The Beatles years earlier, in 1966.
Although the Fab Four's split was supposedly over creative differences, arguments within the band, and disagreements about management, Lennon explained Yoko Ono was the reason behind the band's end.
"The old gang of mine was over the moment I met her," he said. "I didn't consciously know it at the time, but that's what was going on."
Lennon first met Ono on November 9, 1966, in London at an exhibition.
At the time he was married to Cynthia Lennon, with whom he had wed on August 23, 1962.
Sparks flew between Lennon and Ono, and before long, a passionate love affair began between them. Within the next few years, Lennon split from Cynthia and moved in with Ono.
Don't miss…
John Lennon wanted a drastic change for Beatles' number one single[LATEST]
Paul McCartney to share Beatles memories in livestream with Stanley Tucci[INFO]
John Lennon blasted Mick Jagger for 'imitating' The Beatles[INSIGHT]
Lennon continued: "As soon as I met her, that was the end of the boys, but it so happened that the boys were well-known and weren't just the local guys at the bar. These were guys everybody else knew."
Ono was not a controlling force for Lennon once they got together, but she was his one and only focus. The draw of the band and their work no longer interested him as it once did. So his shifted focus meant The Beatles were no more.
The Imagine singer eventually married Ono on March 20, 1969. They remained together until Lennon's death in 1980.
We use your sign-up to provide content in ways you've consented to and to improve our understanding of you. This may include adverts from us and 3rd parties based on our understanding. You can unsubscribe at any time. More info
As a result of Lennon's adoration for his new wife, The Beatles' fans began theorising that Ono had somehow initiated the band's split.
Paul McCartney backed up Lennon's comments, calling the theories about Ono's involvement in the dissolving of the band a joke.
"It's just going to be this comical thing in 50 years' time," he said. "You know: 'They broke up because Yoko sat on an amp.'"
Source: Read Full Article