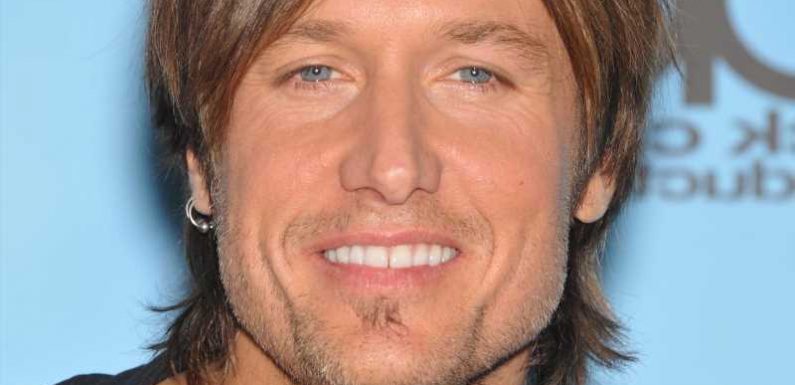 Country music star Keith Urban isn't just known for his impressive singing and guitar skills, but also his good looks. The Aussie native has quite honestly mastered the blend of rock-and-roll and western style, thanks to him always wearing some kind of denim and, more importantly, showing off his slew of tattoos.
According to Body Art Guru, Urban has a total of seven tattoos that either pop up when he performs or are shown off when he attends a red carpet event. But, as is usually the case with tattoos, many fans have wondered the meaning behind the inked artwork that he flaunts. Are the designs personal? Do they honor some place or someone — ahem, like his wife Nicole Kidman? Or do they really have no meaning at all and are just for fun? 
For those who are curious about this country star's ink, we've got you covered. We did some digging to find out exactly what these tattoos mean. Keep reading to learn more about the "Making Memories of Us" singer's unique body art.
Most of Keith Urban's tattoos are symbolic to his family and career
From his Celtic-inspired design on his wrist to the eagle on his back, it appears that Keith Urban's ink is all meaningful. According to Body Art Guru, the country star has two tattoos in honor of his wife Nicole Kidman, one on his wrist and one on his right bicep. He also has a tattoo of a tribal sun, which via Body Art Guru says is for his daughter Sunday, who she shares with Kidman. This sun tattoo then links up to another bigger design on his left shoulder. 
Along with these personal tattoos that honor his family, Urban also has a "Love" design on his left shoulder blade and an eagle on his right. According to The Boot, Urban got the eagle as "a personal emblem for his appreciation of America." He told the outlet, "I thought the eagle just seemed perfect. It was American, I had my freedom, and it was something that would be on this journey with me for my whole life."
Urban has another tattoo on his wrist, per Body Art Guru, of a "Celtic symbol denotes three promises of relationship: Love, Honour, and Protection." He also has a Phoenix design on his arm to symbolize rebirth and coming out of difficult situations stronger. 
So, based off of what we know about his tattoos, we can assume this celeb's ink will always have a hidden meaning. 
Source: Read Full Article