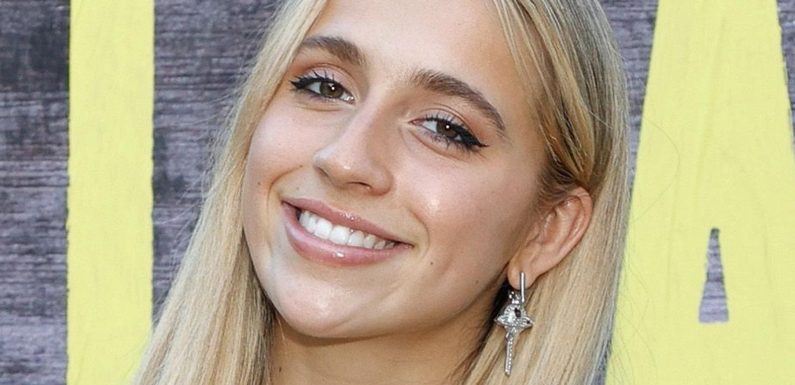 It wouldn't be summer without a fun pop song to sing along to, and Tate McRae and Khalid provide just that with their catchy love song "Working." McRae seemed to know the two had a hit on their hands when she revealed to DIY Mag, "I am so stoked for this song I did with Khalid. I usually release a lot of songs that are pretty emotional but this one is just a straight summer bop." She added, "We had such a fun time creating this song — I seriously can't wait for everyone to hear it."
Now that fans have heard it, they appear to be feeling it, since it did earn a spot on the Billboard Hot 100 chart. As McRae mentioned, fans may be more used to her emotional songs, with her debut EP even being named "Too Young to be Sad." Yet it appears that she doesn't want to be pigeonholed. She explained to Uproxx, "The crazy thing is that I'm still trying to find my sound. I think there are a million different ways that you can play around, and a different million different artists [to work with] that will shoot you in different directions." She continued, "But I can't really define what I do [musically]. I think it changes every month."
While "Working" is indeed a "summer bop," it isn't just a sappy love song. It actually describes a less-than-ideal and pretty complicated relationship. So let's break down the song's real meaning.
"Working" is about a complicated relationship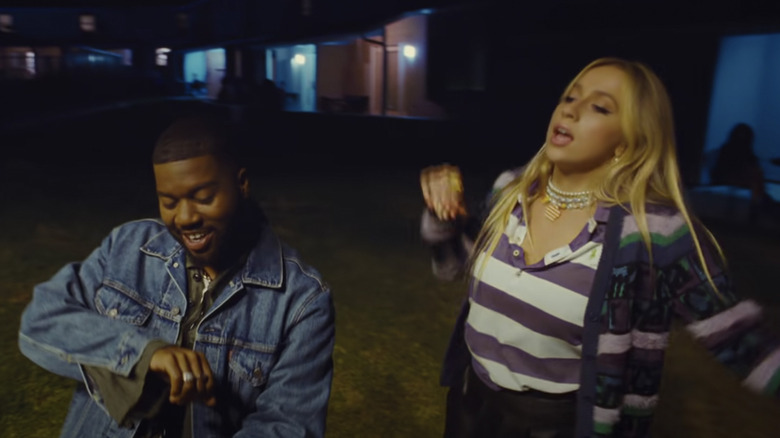 Tate McRae and Khalid's new song "Working" is about a relationship that, well, just isn't. The lyrics, "It's a feeling that I can't explain that I miss you more when I'm away. And I swear I've been counting the days, but when you're here, I think I need some space," depicts a couple's very confusing dynamic. While McRae seems to miss her lover when he's gone and while she's working, once they're reunited, she's over their relationship again.
When Khalid's sings, he seems to agree that despite their best efforts, they don't belong together but they can't blame that on each other. He explains this in the lyrics, "You say all we need is time. I don't wanna dim your light. But I can't say I'm an introvert. The time is right, we just don't work." They both reiterate the message in the chorus that even though they are both still on each other's minds, they need to realize their relationship may be coming to an end when they sing, "When I'm working, you're the only one that I want, but we're not working."
The music video also reflects the mood of the song, as McRae portrays a sad babysitter, who can't keep her failing relationship out of her head during what's supposed to be a fun summer break. Regardless, McRae makes it clear that sometimes you got to accept that it's just not meant to be … and dance it out!
Source: Read Full Article