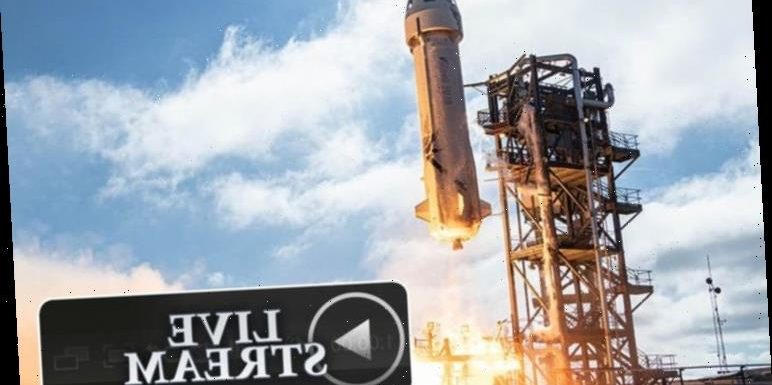 Blue Origin: Jeff Bezos discusses his hopes for space travel
Blue Origin is gearing up for the next test flight of the New Shepard launch vehicle from West Texas today (January 14). The aerospace company, founded by Amazon boss Jeff Bezos, will unveil an upgraded model of the New Shepard. The capsule is being built and tested under Blue Origin's budding spaceflight programme, and will one day carry tourists on suborbital flights into space.
The mission has been pencilled in for Thursday, January 14, and you can watch it in the embedded video player below.
New Shepard will blast off from Launch Site One in West Texas – one of the company's many facilities in Texas, Florida, Washington and Alabama.
New Shepard is a vertical launch vehicle designed to carry three or more people at once and is named after the first American in space, Alan Shepard.
One of the capsule's seats will be occupied today by a dummy named Mannequin Skywalker.
https://www.youtube.com/embed/g9oTZu2HP8U
How to watch the Blue Origin launch of New Shepard:
You can watch the Blue Origin launch here on Express.co.uk, courtesy of Blue Origin.
The company will stream online all launch activities, free of charge.
Simply hit play on the YouTube player above some 30 minutes before liftoff.
The live stream is scheduled to kick off at 3.15pm GMT (10.15am EST, 9.15am CST, 7.15am PST).
We will use your email address only for sending you newsletters. Please see our Privacy Notice for details of your data protection rights.
New Shepard will then blast off at 3.45pm GMT (10.43am EST, 9.45am CST, 7.45am PST).
Blue Origin will also provide live updates via Twitter, which you can follow on the company's official Twitter page.
New Shepard has so far launched 13 times, of which only the first 58-mile-high flight was considered a partial failure.
After the rocket reached its planned altitude, the capsule successfully detached from the booster rocket and returned to Earth.
DON'T MISS…
NASA Curiosity Rover completes 3,000 Martian days on Mars [REPORT]
Area 51 images show strange structure inside an open hangar [PICTURES]
Virgin Orbit set to reach space for first time this weekend [INSIGHT]
The rocket itself, however, failed to safely touch down back on Earth.
Much like SpaceX's line of Falcon 9 rockets, the New Shepard is being built as a fully reusable launch vehicle.
Blue Origin said: "For this mission, the crew capsule will be outfitted with upgrades for the astronaut experience as the program nears human space flight.
"The upgrades include improvements to environmental features such as acoustics and temperature regulation inside the capsule, crew display panels, and speakers with a microphone and push-to-talk button at each seat.
"The mission will also test a number of astronaut communication and safety alert systems."
Inside of the capsule will be the dummy Mannequin Skywalker – an obvious play on the Star Wars hero-turned-villain Anakin Skywalker.
The capsule will also be filled with more than 50,000 postcards sent in by schoolchildren from all over the globe.
Today's launch will mark the third time Blue Origin will carry students' postcards into space.
Postcards can be submitted under Blue Origin's Club for the Future initiative.
Source: Read Full Article