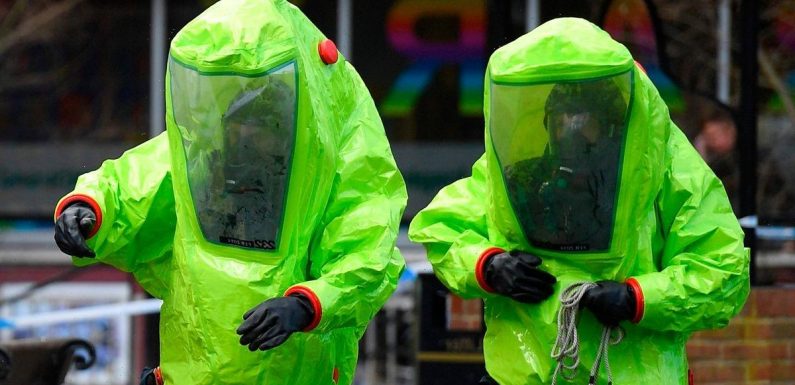 A catastrophic mutating cyber attack that could take down the whole of society, has left leaders of businesses around the world on tender hooks.
A worrying majority of cyber leaders and cyber business leaders feel that geopolitical instability in places like Russia and Ukraine will encourage a huge attack in the next couple of years, according to the 2023 World Economic Forum.
Countries are bracing themselves as a result, to sustain the impact from such a damaging cyber attack.
READ MORE:Russian spies suspected of directing letter bombs to six government buildings
Most recently Albania's prime minister Edi Rama, warned of the growing danger of cybercrime, which could be worse than the societal damage of COVID-19, after Albania was hit by a debilitating attack.
Speaking at Davos in Switzerland, Rama said: "Let's imagine an exponential multitude of viruses that mutate every day exponentially while not threatening our body, but the bodies we live in, our organisations, our countries, our system, then you know, it could be just apocalypse.
"It's about viruses that can not only block our way of living, but can control it and deviate it."
Cyberattacks have become an increasing form of warfare, with recent attacks taking aim at the Ukrainian military and another taking a hit at European electricity production.
The threat has become so severe that Jürgen Stock, Secretary-General of Interpol issued a warning at Davos.
WW3 fears as Donald Trump says Western tanks to Ukraine could cause nuclear war
"This is a global threat," said Stock.
"It calls for a global response and enhanced and coordinated action."
The growth of cybercrime is only anticipated to grow because there are big financial rewards for those behind the crimes.
Cybercrime is anticipated to grow to a £8.5trillion industry by 2025.
Stock warned that those profiting off such cyber activity can only be stopped if world leaders worked together.
If not, damage could be done to vital services and infrastructure that underpin society.
For the latest breaking news and stories from across the globe from the Daily Star, sign up for our newsletter by clicking here .
READ NEXT:
Kim Jong-un's sister fumes US weapons sent to Ukraine will be 'burnt into pieces'

Putin now at war with NATO and West after tanks deal, says EU chief

Elon Musk renames himself Mr Tweet – but says Twitter won't let him change it back
Source: Read Full Article