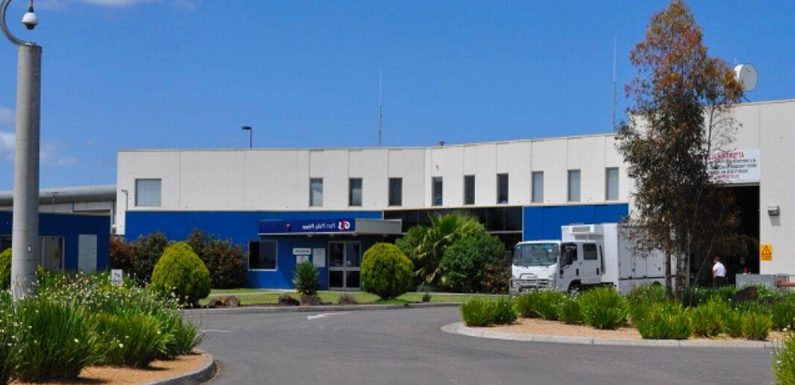 A former prison guard has confessed that her life changed forever when an enraged inmate covered her in his own poo because he didn't like the toast she prepared.
Adelle Mahoney has revealed that being covered in a prisoner's faeces has made her a "shell" of the person she used to be, giving her PTSD and anxiety.
In June 2021, she volunteered to cover a night shift in one of the most dangerous sections of maximum security jail, Port Phillip Prison, located around 20miles from Melbourne city centre in Australia.
READ MORE: Miss Universe judge blasts Venezuelan President as 'hypocrite' after 'rigged' claims
With no experience under her belt, Adelle, started the shift in the part of the prison which held the most "troublesome" inmates – featuring those who had assaulted members of staff.
After getting through the night, she had to provide the prisoner's breakfasts, a role that ended in disaster.
She told news.com.au: "That morning, I was assigned the task of delivering the toast and hot water to make tea and coffee to the prisoners.
"I was under strict instruction to pre-butter one of the inmate's pieces of toast, because he was not allowed to have the sachet that the butter came in.
"But he was angry about this, and told me he wanted a new piece of toast without butter. So I went to get another slice."
Adelle honoured his request and came back to re-deliver the meal through the trap door. But as she attempted to give him the food, he grabbed her arm violently and started yelling.
Thanks to her training, she dropped to the ground, forcing him to let go, but before she had exited his range, he launched a milk carton full of his own poo at her. The shot landed, covering her in the substance and rendering her "numb."
She confessed: "I turned to run, and he threw it at me. I realised it was full of his poo.
To get more stories from Daily Star delivered straight to your inbox sign up to one of our free newsletters here .
"My entire back, clothes and hair were soaked with his faeces. It was absolutely horrible, I can't even describe the feeling.
"I had to go get tested for diseases, but luckily I was cleared."
The repulsive act is known as 'sh*t bombing', and Adelle believes the inmate, who had previously committed crimes against women, had been storing his waste for a long time.
Adelle has not returned to work since and now requires intense psychological support and a carer around at all times. She's currently seeking compensation.
READ NEXT:
Man steals funeral home van as corpse thrown into street 100 miles away from theft
Brits who sat in darkness for National Grid payback scheme 'being paid just 6p'

El Chapo claims his 'teeth have been removed' as he's 'tortured' in US prison
Source: Read Full Article