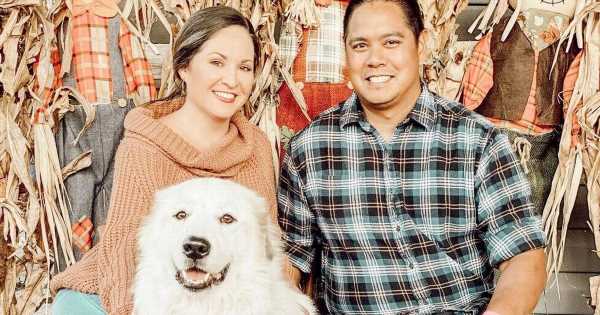 Bookmark
Don't miss a thing! Sign up to the Daily Star's newsletter
We have more newsletters
A couple with an off-the-grid tree house home use a rather unusual fuel to heat their property and cook their food – human faeces.
Jennifer and Christopher Pelayo purchased a fixer-upper 1870s farmhouse and after doing the renovation themselves they embarked on a new challenge.
The pair, both 34, settled on a fully self-sufficient, remote, tree house getaway, situated on 23 acres of dense woodland and rural farmland in Western North Carolina, US.
READ MORE: Inside 'Air Castle' shipping container treehouse complete with 'crow's nest' at 50ft
The owners of Flowertown Charm explained that they wanted the build to be fully sustainable but the big problem with a tree house is the toilet situation.
After researching, the pair settled on a toilet which converts their waste into energy – allowing the property to run on poo power.
Speaking to the Daily Star Jennifer said: "We wanted the treehouse to be a 100% sustainable build.
"But the first question most people think of when pertaining to 'off grid' or 'glamping' is what is the toilet situation, right? So did we.
"We wanted to make the toilet less taboo, and something guest friendly, but also sustainable.
"Usually that means a compost toilet, but that isn't always guest friendly. So when researching our options, we came across the Home BioGas system and knew it was exactly what we were looking for!".
Lucky bloke wins £30k on lottery – turns up to collect cheque in blazer of dollar bills
She explained that instead of your 'waste' being flushed into the sewer system or septic tank, it goes into a "big black bladder bag", which composts it faster.
This is then creates methane which gets used for heating the house, heating water, and the property's cooker. It also creates fertiliser for use on the farmland and surrounding foliage.
"The more you feed the compost, the more gas it makes. You can feed it your kitchen scraps as well, which lowers the amount you throw in a trash can every day," Jennifer added.
Dog cheats death after 11 inch kebab skewer became lodged just 1cm from his heart
"Honestly what sold us is how similar to a regular toilet it is, with the bonus of not polluting the environment, fertilizing the earth, and using the gas it creates for something useful. Once you understand the benefits and how it works it's a no-brainer.
"It's obviously not for everyone, but neither is glamping, being sustainable, being nature lovers, or hiking, being in the woods, etc.
"Usually those who enjoy those things, have a better understanding of how this all works, and it's not as weird as it sounds.
Woman who received £16,000 water bill shocked to find out it wasn't a mistake
"But we love that we are trying to make it more 'glamorous' with our treehouse, and not so eeew! We are finding a lot more people open to learning about it when you dress it up a bit!".
Jennifer explained that the system ranges between £1,249 to £2082.
"Our conventional options were to either pay sewage bill ($30 a month average), or install a septic tank ($10,000 install and maintenance) so we saved there, then you can save using the gas for cooking, heating, so you're doing that for free too."
Keep up to date with all the latest news stories. By signing up for one of Daily Star's free newsletters here.
READ NEXT:
Lavish palace from Netflix's The Empress opens for stays from £163 a night

You can book an Airbnb in the Mexican jungle with a huge private cenote

Airbnb gives £8.8m to people to build 'craziest' stays – from flowerpot to giant pig

Iconic Paris Opera House opens on Airbnb for £32 with private shows and underground lake

Over half of OnlyFans models 'have filmed sex scenes at Airbnbs', claims study
Energy Switching
United States
Property
Exclusives
Source: Read Full Article