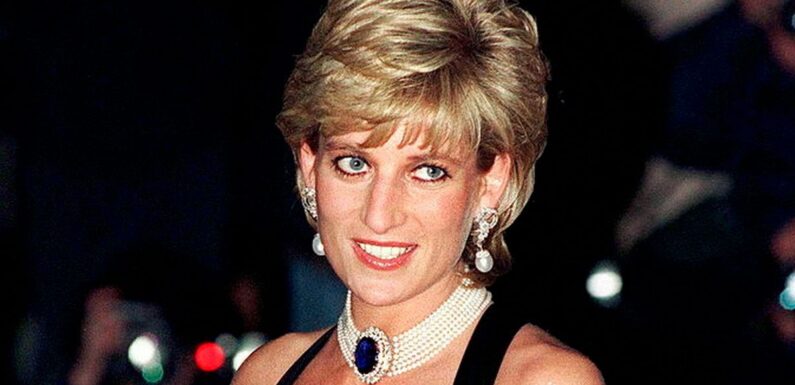 Bookmark
Don't miss a thing! Sign up to the Daily Star's newsletter
We have more newsletters
Princess Diana fans believe the former Princess of Wales had 'premonitions' of her own future after learning of three major life events that she supposedly 'predicted' before her death.
Fan pages dedicated to the ex-wife of King Charles III claim there were three major life-altering events that she supposedly knew were going to happen before they came to fruition.
The viral video, shared by @remembering.diana, poses the conspiracy theory that the mother of Prince William and Prince Harry knew of her fate from a young age.
READ MORE: Queen knew Sussexes 'had to do their own thing' but would have wanted them at Coronation
Diana reportedly knew she was destined to wed the future monach and then when the marriage came to an end she apparently had 'premonitions'of her death.
In the clip, which has gained 43,000 likes, the TikTok user explained: "Three times Princess Diana predicted the future.
"Diana predicted that she was going to marry someone in the public eye."
The creator then referenced a quote from Diana: Her True Story, in which she stated: "I always felt very different from everyone else, very detached. I knew I was going somewhere different but had no idea where.
"I said to my father when I was aged 13, 'I know I'm going to marry someone in the public eye'."
They then added: "Diana predicted that she was never going to be queen from day one."
Once again, they reference the book by Andrew Morton, where she said: "I always knew I would never be the next queen. No one said that to me. I just knew it."
They then added that Diana also supposedly predicted her own death as she believed she "finished in a helicopter, plane or car accident."
The Princess died in in a car crash in the Pont de l'Alma tunnel, France in the early hours of August 31, 1997.
Fans were left stunned at the video as they took to the comments to express their love for the royal.
One user said: "She was so special."
Another wrote: "The Queen of the People."
A third commented: "Still sadly missed."
For the latest breaking news from the Royal Family and stories from the Daily Star, sign up for our newsletter by clicking here.
The news comes after reports emerged that Princess Diana was convinced her butler Paul Burrell was psychic.
The royal nicknamed him Merlin because he kept predicting what was going to happen to her.
Paul, 64, told the Daily Star: "I probably shouldn't tell you this… her nickname for me was Merlin.
"She called me My Little Merlin. She said, 'You know what's going to happen next. You've got this sort of second sight. You know what's going to happen.'"
READ NEXT:
Princess Diana 'became convinced' her butler was psychic and named him 'Merlin'

Meghan 'disrespecting the man who walked her down aisle' with King coronation snub

Prince Harry facing 'problem' at King's coronation as 'Windsors don't forgive'

King Charles 'scraps' Archie birthday honour after coronation 'tug of war' with Harry

Prince William 'rejects' Harry's demand after 'bad blood and betrayal', expert claims
Princess Diana
Royal Family
TikTok
Conspiracy theories
Source: Read Full Article