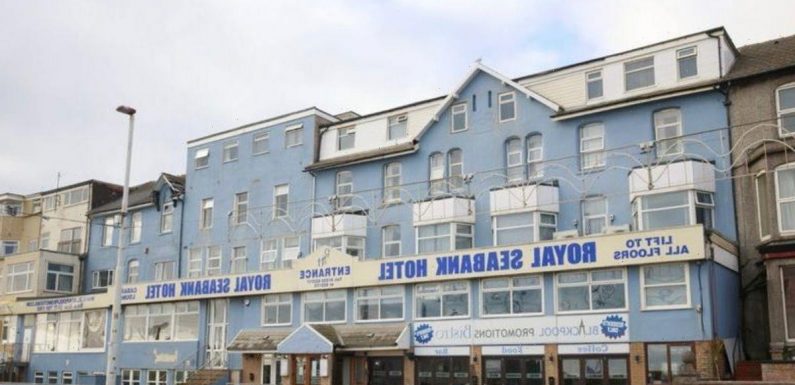 A hotel boss has hit back at a disgruntled guest who publicly shamed the business for "smelling like a nursing home".
Owners of The Royal Seabank Hotel in Blackpool had previously asked guests to complete online review forms – but they got more than they bargained for with one review.
The popular promenade hotel has received dozens of reviews from happy tourists, praising the staff's friendly service.
READ MORE: Passenger kicked off flight after behaving 'inappropriately' and arguing with cabin crew
According to Lancs Live, the hoteliers have been left endless five-star reviews and glowing comments on Tripadvisor, but a recent traveller slammed the premises over its smell.
The reviewer dubbed the hotel a "disgrace", complaining they were too cold and claimed it 'smelled like a nursing home'.
The review, left in December 2022, reads: "What a disgrace this place is no heating, place dirty, got upgraded to deluxe as complained that outside of standard room smelt heavily of paint so move[d], so never saw standard room omg this place needs closing. The reception man was helpful and singer was good.
"But I've never gone out for the evening wearing my pjs and coat as was so cold can't rate the food as was too cold to enjoy sat in a coat eating my tea is not right so didn't go again.
"Asked for refund the day after but that proved difficult but finally got some money back even the singer wouldn't take his coat off poor staff I felt sorry for they work very hard they was complaining how cold it was. The place smells like a nursing home"
Unsurprisingly the hotel's bosses had a few things to say in response.
Mums-of-7 jet off to Lanzarote for '9 hour holiday' to get a break from kids
They hit back stating: "Firstly I totally disagree with this review, we have an ongoing refurbishment programme to keep up the hotels standards.
"The room you occupied had been refurbished so your comments about the hotel should be closed down are frankly a lie. During the winter months out central heating is on constant and it is up to the customers to control the temperature of the radiators in their room.
"As we are one of the leading hotels in Blackpool we are good at what we do but unfortunately we can't control the weather."
Keep up to date with all the latest news stories. By signing up for one of Daily Star's free newsletters here.
Despite the negative comments, The Royal Seabank Hotel is rated four out of five on average, with nearly 800 'excellent' reviews.
One guest who visited last week said: "Fantastic entertainment with the compare, especially Mark who also does Royal Boston Hotel."
READ NEXT:
Flight attendant says bringing Toblerone on board will transform your experience

Seat where you have highest chance of surviving plane crash revealed by scientists

Why you should pick the worst seat on the plane according to a travel insider
Source: Read Full Article