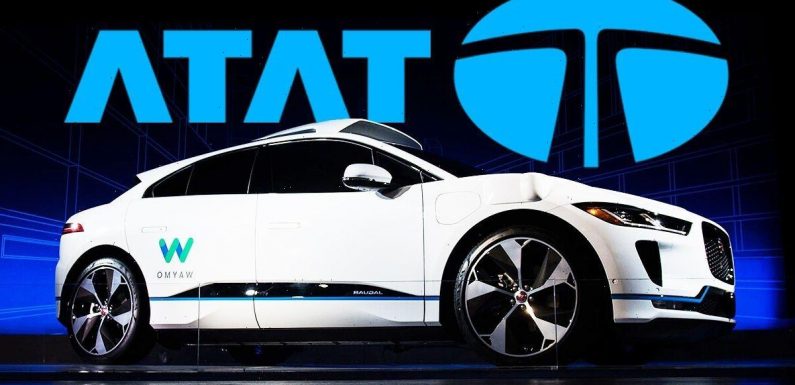 The Government has been urged to hand over £500million to Jaguar Land Rover (JLR) owners Tata Motors to build the next car battery-making factory in the UK. The Indian group is mulling over a choice between a Spanish location and south-west England for the site of the potential plant, according to people close to discussions.
It has reportedly given ministers just "weeks" to pledge financial aid, a report by the Financial Times claims. Sources told the publication the decision will signal a "pivotal" moment for the future UK automotive industry.
Tata is asking for a total of more than £500million, which includes grants and support packages like help with energy costs and research funding.
But a Government official said: "We . . . are engaging with them — whether or not the talks go anywhere depends on whether a final amount can be agreed."
It comes as the UK faces a looming ban on new petrol and diesel cars come 2030 in what has been a difficult transition to EVs. A big blow was dealt after Britishvolt – the firm building a £4billion EV battery-making plant (gigafactory) in Northumberland – collapsed after running out of funds.
However, the British start-up was purchased by Australian firm Recharge Industries this week, appearing to reignite the UK's EV battery hopes. Despite this, industry sources are still warning that the withholding of funds for a Tata-owned plant would be damaging for the UK automotive sector.
Ensuring a local source of car batteries is viewed as a crucial next step for the domestic EV industry. A delay in producing more locally could throw up the risk of a continued reliance on imports and scupper Britain's chances of hitting its net zero targets.
One person familiar with Tata Motors' request for British Government funding told the Financial Times that this "pivotal", adding that if the Indian firm decides to build its factory outside Britain, it would "send a seismic signal internationally" to investors.
But the source did add that it is "very difficult for the Government" given that the group has reportedly hiked up the amount of cash it has asked for since talks began.
Meanwhile, Spain is Europe's second-largest car-producing country behind Germany. Back in 2021, it launched an ambitious program to attract EV-related investments mostly via EU funds.
In Britain, Nissan is currently winning the gigafactory (major EV battery-making plant) race, with a Sunderland plant under Chinese ownership that is producing batteries for the Japanese car-maker's Nissan Leaf model.
The Sunderland "gigafactory" is currently capable of an annual output of 1.7GWh and it opened back in 2012. Ministers handed around £100million to Nissan to help get the plant up and running.
JLR and Envision (which makes batteries for Nissan at the Sunderland plant) nearly announced a joint plan to build a battery factory in Somerset.
DON'T MISS
Energy bill lifeline for millions as Shapps tipped to scrap £3k rise [REVEAL]
Outrage as prepayment meter installed despite energy bills being paid [REVEAL]
UK could U-turn on 2035 gas boiler ban as heat pumps too costly [INSIGHT]
However, this was pushed back amid the UK's political turmoil as the higher turnover of Prime Ministers discouraged the firm.
Frank Barrett, CEO at sustainable vehicle manufacturer WN VTech, has previously told Express.co.uk that "there are growing concerns that there is no real governmental appetite to support establishing the industry in the UK".
It came after ministers reportedly refused to provide an advance in the funding for Britishvolt for its gigafactory. While investors later stepped in, its eventual collapse has raised eyebrows.
Mr Barret said: "For many in the industry, there are growing concerns that there is no real governmental appetite to support establishing the industry in the UK."
He warned that "unless we have more attractive incentives in the next two years specifically, we might get stuck behind the curve forever when it comes to EV manufacturing in the UK".
But he added that "with enough desire from the UK government, we can attract good investment to supercharge our EV market".
Source: Read Full Article