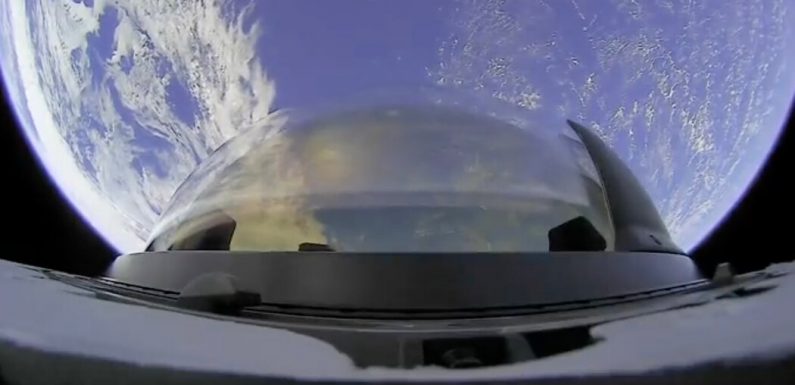 Outer space got a little more crowded on Wednesday night.
The four-person crew of SpaceX's Inspiration4 raised the number of people in space to 14, edging out a record set in 2009 when 13 people lived on the International Space Station after the space shuttle Endeavour docked there.
This year, though, the 14 humans in space are on three separate missions.
Shenzhou-12, from China, is completing a 90-day trip and is carrying three astronauts. And Expedition 65, from NASA, launched in April with a team of seven, who are currently at the space station.
The "Commander & Benefactor" of the Inspiration4 is Jared Isaacman, a high school dropout who became a billionaire founder of a payments processing company. He follows fellow billionaires Richard Branson, the entrepreneur behind the Virgin companies, and Jeff Bezos, the founder of Amazon, who went this year.
Billionaires like them, and the private companies they fund, have made the cost of space travel cheaper, according to Dr. Elliott Bryner, an assistant professor of mechanical engineering at Embry-Riddle Aeronautical University in Arizona. As those costs go down, the number of people who are in space will go up, he said.
"The thing that has been barring us from going to space is cost," Dr. Bryner said on Wednesday night. "With private launches, the number of people who can go to space will continue to increase."
"It's still a millionaire's game, but at least you don't have to be a superpower country," he said.
Source: Read Full Article