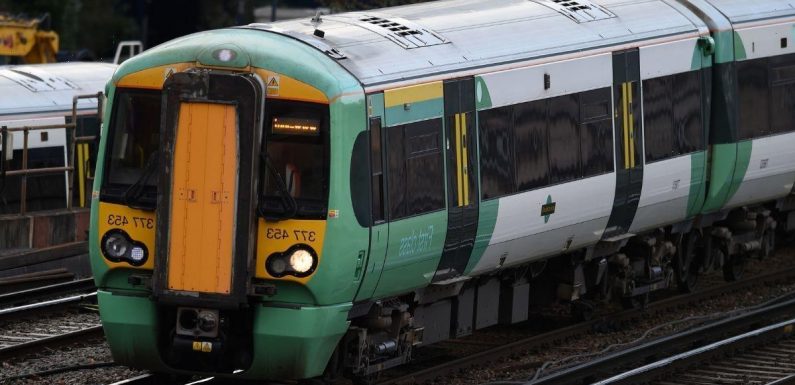 We use your sign-up to provide content in ways you've consented to and to improve our understanding of you. This may include adverts from us and 3rd parties based on our understanding. You can unsubscribe at any time. More info
A furious mum slammed fellow rail commuters, saying they lacked "human decency" after nobody offered to give up their seat for her young son.
The woman shamed the "oblivious" passengers during a TikTok video for allowing her child to sit on the floor for the duration of the journey.
Footage shows the youngster, who appears to be around 10 years old, sitting down in the aisle of the priority seating area while other passengers remained in their seats, reports The Mirror.
Judging by the series of angry hashtags in the caption, the video was taken aboard a Southern Rail train in London, although it is not clear exactly where.
Outraged by the other passengers' "obliviousness", the mum, whose name is Kelly, fumed: "All these people watching my baby sit on the floor in the priority seats area, oblivious."
In the video, which has clocked up thousands of likes, Kelly can be seen pointing her camera all over the train carriage, highlighting her point.
Unfortunately, not everybody agreed that adults should have to stand for a child, sparking quite a debate in the comments section.
One follower commented: "To be honest, I'd be fuming if I got on a busy train after a long day at work and a small child was taking up a seat."
Another wrote: "I'm heavily pregnant and I'd watch a child sit on the floor too. My kids move for an elderly person, it's called respect."
A third argued: "Quite right too. The adults should have the seats. A small kid is just fine where he is."
According to the Southern Rail website: "Seats that are prioritised for people who are less able to walk or stand are clearly labelled in each carriage and are usually close to the exit doors. Passengers should give up priority seats if someone in need asks them."
Source: Read Full Article