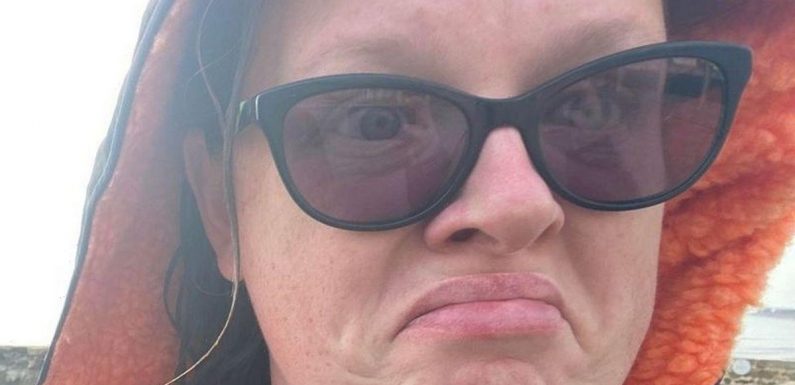 A mum has been left fuming after she tried out a new economy brand of Morrison's toilet paper with unexpected results.
Toni Jones has now gone viral after sharing her hilarious review of the bog roll on a Facebook group. .
And she claims that despite its 'super soft' description, it felt like 'holly bush leaves' that 'exfoliate while you wipe', reports the Manchester Evening News.
READ MORE: Vigilantes hunting Somerset village 'Gimp Man' dressed head to toe in latex
Sharing her warning not to buy the £3.50 nine-roll pack on the Family Lowdown Tips & Ideas Facebook page, Toni, 34, said: "It is eco because I think they just used a holly bush and pressed the leaves Into a toilet paper sheet.
"To the point you possibly require an ice lolly or ice cubes to help soothe the sharp paper texture that exfoliates you whilst you wipe."
Toni, mum to three teenagers she says 'eat toilet roll', quickly headed back to the supermarket 'to purchase some ice lollies' and says she 'spoilt' herself with a 32-pack of Cushelle instead.
"The tracing paper rolls you used to get in schools were nicer than this," she told the Manchester Evening News. "My partner Andi even considered using a bathroom cleaning Flash wipe whilst I went back to the supermarket.
"My teenagers eat toilet roll, hence why I thought I'd try a more purse friendly eco one and that was a mistake I can tell you.
"It's definitely given us all a good giggle looking back at it. I would understand if it was the cheapest one there but it wasn't, I'd say more middle range. I've learnt my lesson when it comes to loo roll."
Boy, 3, dies in hot car at Wendy's drive-thru after gran 'forgot' him
As for the leftover rolls, Toni says she's made sure it's been put to good use.
"I donated it to the school for arts and crafts for papier-mâché for a festival they take part in," she said. "At least it's been recycled even more."
And for anyone considering purchasing the rolls, she urged: "Save your money and don't use it unless you like the idea of living wild and if you do just go in the garden and collect some leaves."
A Morrisons spokesperson said: "We're sorry to hear that this customer was not a fan of our Eco Toilet Tissue – that's not how we like to roll."
For the latest breaking news and stories from across the globe from the Daily Star, sign up for our newsletter by clicking here .
READ NEXT:
Woman killed driving Uber Eats car may have 'solved her own murder' with final photo

Mum, 32, threatened to release X-rated video of lawyer after she started dating her ex

Foul-mouthed flasher jailed for naked stroll and 'thrusting at punters in Wetherspoons'

Woman faked a fit to avoid arrest after getting caught performing sex act in hospital

Heir to the world's most powerful drug cartel jailed for 9 years amid succession crisis
Source: Read Full Article