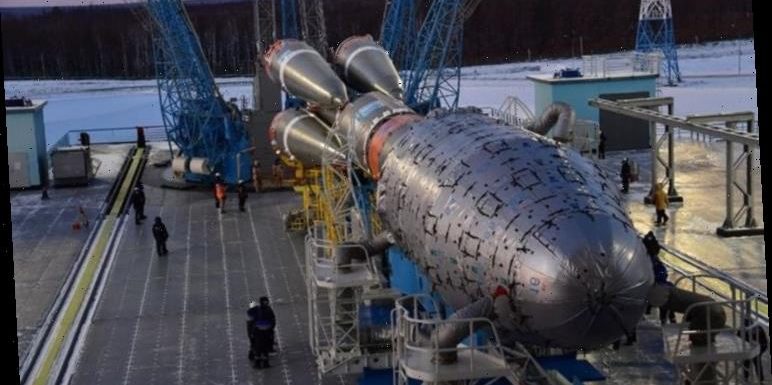 Europe showing 'interest' in OneWeb says David Morris
The company has asked for permission to make changes to a request submitted in May to send 47,844 satellites into space for its "Phase Two" constellation. The request, sent on January 12 in conjunction with the US Federal Communications Commission (FCC), seeks to drop the number of satellites to just 6,372.
OneWeb, which now belongs to a new ownership group led by Bharti Global and UK national government, released a statement explaining the changes on January 13.

The statement read: "OneWeb, the Low Earth Orbit (LEO) satellite communications company has streamlined its constellation and has reduced its request for US market access from 47,884 to 6,372 satellites.

"Together with the satellites for which it is already licensed by the FCC, the total constellation size will be roughly 7,000, down from the 48,000 or so proposed last year.

"This solidification of OneWeb's constellation demonstrates the commitment and vision of OneWeb's new owners, the UK Government and Bharti Global who are dedicated to deploying a cost effective, responsible, and groundbreaking satellite network to deliver global broadband."
We will use your email address only for sending you newsletters. Please see our Privacy Notice for details of your data protection rights.
In its FCC filing, the firm said it had reviewed its roadmap for the launch of the satellites.

OneWeb asked the FCC to file the changes as "minor" under its parameters for sorting the applications by priority.

The firm justified the petition by pointing out it was not making any other changed for the constellation, so "this proposed reduction in satellites will not increase the potential interference" for other constellations.

The company said: "OneWeb expects this revised deployment plan for its Phase 2 constellation will enable it to achieve superior end user throughput and spectral efficiency while reducing funding requirements and fostering OneWeb's 'Responsible Space' vision.
"This Amendment is an integral part of OneWeb's commitment to support the long-term use of space for all by preserving the orbital environment."
The initial application for the launch of nearly 48,000 satellites caused alarm among sustainability supporters as the project posed a risk of orbital debris.
Some astronomers voiced concerns that the satellites would interfere with their research.
In July, Olivier Hainaut, an astronomer at the European Southern Observatory, highlighted the risks of megaconstellations on astronomy at a conference.
He said: "It is clear that a huge constellation of 50,000 satellites at high altitude is the most threatening to visible astronomy."
DON'T MISS:
Antarctica: Scientists make breakthrough over dinosaur-extinction [VIDEO]
NASA asteroid revelation: Space rock 'threatens' Earth – researcher [ANALYSIS]
Asteroid tsunami: Why scientist offered dire warning to US coast [COMMENT]
Source: Read Full Article