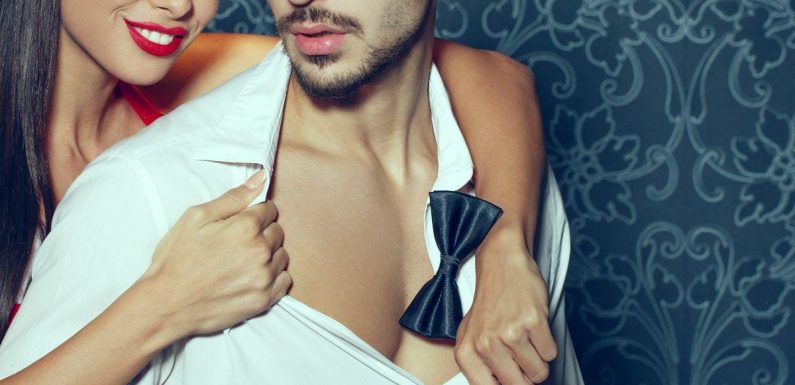 A woman has told how she used a "husband for an hour" rental service, and ended up getting fleeced out of around £20k.
The bizarre incident happened in Yekaterinburg, Russia, six years ago but the woman has only just come forward now to talk about it.
Speaking to pro-Putin, Kremlin-loving Russian media outlet Moskovskij Komsomolets, Irina explained that she became a widow at the age of just 30 when her husband Oleg died in a car accident.
READ MORE; Russian oligarchs are 'depressed' because nobody wants to rent their fancy apartments
This left her alone with their three-year-old daughter.
So to seek comfort, and to find someone to hang up a chandelier, she called a local "husband for an hour" service.
She told MK: "Now, looking back, I understand that when he came to my house on a call, he immediately realized that I didn't live in poverty, that I had money, a car, etc.
"He said that 'husband for an hour' is only his hobby, and he is an entrepreneur.
"We developed a close relationship, sometimes he spent the night with me.
"I even thought that we would get married, he seemed to me suitable for the role of a man with whom I would like to connect my life, and even my daughter liked him, although she is very distrustful of people."
The woman had around 1.5 million rubles in her bank account – roughly £17,800 – and the bloke borrowed around 100,000 rubles at first.
Inside underground tunnel city built beneath UK to help Brits survive nuclear apocalypse
This happened several times, after claiming he was buying things for cheap only to sell them in the north of the country for more money.
The woman ended up taking out loans and borrowing from friends to cover the cost.
She estimates that he took a whopping 1.8 million rubles from her before fleeing.
"I have a receipt from him that he undertakes to return the money to me,"she added.
Russian spies suspected of directing letter bombs to six government buildings
"After he disappeared, I tried to initiate two criminal cases against him, but they refused me, they said 'you can't be so gullible'.
"I generally agree with them, how could I be such a fool?"
Astonishingly, she bumped into the bloke on the street recently – and he was with a new woman.
Irina warned the woman about him being a "swindler and a thief".
She added: "In Russia, we do not like the affairs of gigolos, they say that the woman herself is to blame."
To get more stories from Daily Star delivered straight to your inbox sign up to one of our free newsletters here .
READ MORE:
For more of the latest news from the world of the Daily Star, check out our homepage

'Don't let ISIS bride Shamima Begum back into UK,' warns top Brit defence expert

UK Parliament infiltrated by 'Fifth Column' of 'Putin chums', claims defence expert

Full list of Lloyds and Halifax banks closing on UK high streets as 40 face axe

Pet fish 'commits credit card fraud' as owner finds pet ordering Nintendo Switch items
Source: Read Full Article