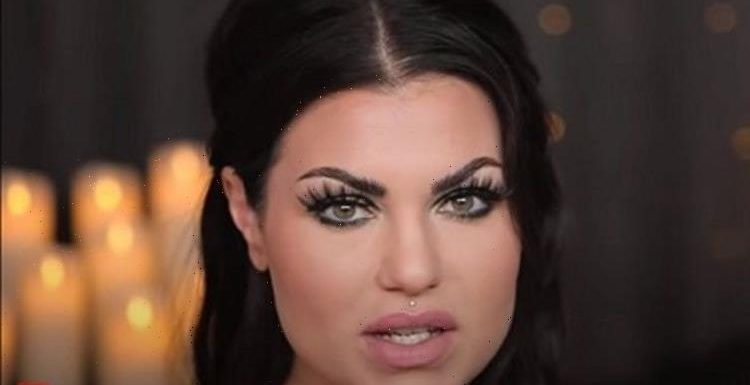 https://www.youtube.com/embed/U6OhuqD4w1k
YouTuber Bailey Sarian has become a social media hit talking about grisly murders whilst she does her makeup. A typical video, which is filmed from her home in California, will see Bailey discussing a specific gruesome murder or serial killer, whilst creating some incredible makeup looks.
Bailey began filming true crime videos in 2019 and to date she has amassed more than five million subscribers who all love delving into the gruesome tales.
Speaking to Allure magazine, Bailey said: "I don't ever want to come across as disrespectful to the victims, I try to state that numerous times because what I do is often questioned.
"A lot of true crime videos on YouTube are people talking to the camera, but they aren't necessarily doing anything. That's great and works for them. But I didn't want to do that."
We use your sign-up to provide content in ways you've consented to and to improve our understanding of you. This may include adverts from us and 3rd parties based on our understanding. You can unsubscribe at any time. More info
Every Monday, Bailey will sit down and talk about a true crime case that has been on her mind. Perhaps the most bizarre part is how oddly calming her videos are, even when she is talking about someone like Jeffrey Dahmer.
Sharing true crime cases with the world is something that Bailey is just naturally good at though, with many subscribers impressed with her genuine interest and passion for the sometimes horrific subjects.
Many of her most recent videos discuss 'The Exorcism of Anna Ecklund' which inspired a 2016 horror film, and the notorious Rosewood massacre.
DON'T MISS
Fern Britton says ex Phil Vickery is living in Buckinghamshire house[CELEB]
GB News slammed as Samantha Markle breaks down over Meghan Markle[TV]
Sue Cleaver weight loss: How Coronation Street actor lost weight[LIFE]
One commenter on her videos said: "I love how Bailey can talk about an exorcism like it's high school gossip."
Another said: "Can we appreciate the research and effort she puts into studying this information then doing her makeup AMAZINGLY."
Bailey has also started her own Dark History podcast, which covers massacres, torture, and all things bloody.
You can find Bailey's YouTube channel here and the Dark History podcast is available on Apple, Google Play and Spotify.
Source: Read Full Article